Adding a fireplace to your home can raise its value by up to $12,000. If you want to make your residential building worth more (or simply want a cozier space), adding a hearth can work wonders.
Still, it can be difficult to choose between hundreds of available modern fireplace designs. Read on to make this process simpler so that you can begin enjoying the comfort of a fireplace ASAP.
Choose Your Fireplace Type
There are three main types of fireplaces that you can choose from: traditional wood burners, gas fireplaces, and electric alternatives.
Wood-burning fireplaces feature a flame that's kindled with firewood. They're a traditional and timeless option for homeowners looking for some classic comfort. They require a lot of maintenance, but the crackle and sizzle of the flame are often considered worth it.
Gas fireplaces require less maintenance while still featuring a real dancing flame. All you need to do is flip a switch and ignite the fireplace's interior. They're much easier to use than wood-burning options and are generally considered the best option for indoor hearths.
Electric fireplaces are an entirely different type of fixture. They're portable and convenient because look like TVs. They feature an image of a flame rather than a real fire while emitting synthetic heat.
Consider Longer Styles
Regardless of what fireplace type you choose, you'll need to incorporate shape into your fireplace design idea. Many hearths are square or oval-shaped, which makes sense considering that a flame fits beautifully within its confines.
However, long fireplaces are a great modern fireplace design that doesn't ever go out of style. You can cut a long rectangle into the bottom of any wall (or, if you prefer, into the middle of it).
Experts then install the fireplace into this hole and ensure that it works. Generally, these hearths are encased in glass. This gives them a sleek and contemporary vibe.
Use Glass and Texture
In fact, glass fireplace doors are a staple of quality modern fireplace design. They're energy efficient and can make your fireplace emit 3x more heat than it otherwise would. This saves you money on gas bills or firewood as you try to ignite the fireplace and get more usable heat.
However, another reason that glass is awesome is that it's extremely modern-looking. You can pair it with other glass accents throughout your space to create a cohesive contemporary design scheme.
Glass also comes in tons of different aesthetics. You can get clear glass for a clean look, but frosted glass makes the flame softer and gives it a romantic blur. Glass patterns also look amazing, as does colored glass.
Colored Modern Fireplace Design Ideas
Speaking of color, you can add many hues to any residential fireplace. Contemporary design schemes often use bright colors that pop. Consider canary yellow or bright blue for your fireplace surround.
You can make the glass match the surround for a cohesive look. You also can create a color scheme made up of multiple different colors.
Monochromatic schemes are generally best for minimalistic modern spaces. These pair black or white with multiple shades of any other color. However, if you're looking for contrast, a complementary color scheme is also an awesome choice.
Sleek, Black, and Beautiful
Modern spaces are known for their sleek looks, and you can't go wrong with black surrounds that bring out the bold flame within your fireplace.
One great option is to surround your fireplace with traditional red bricks and spray paint them black. You also could have a professional install pre-painted black bricks into your space. This is a visually appealing spin on a traditional look that you're sure to love for many years.
You also could go a more trendy route and choose small black glass tiles. These will offset the appearance of your glass fireplace doors perfectly if you match their texture. It's a great way to create a cohesive look by playing with the same materials.
Porcelain tiles are also awesome because you can get them in several different styles. There are square porcelain options made to look like marble with small white cracks across the black surface. Other porcelain tiles are longer and have little shimmering flecks across their surface.
The possibilities are limitless!
Create a Beautiful Surround
Regardless of the surround that you choose, it's important to decorate it and make it your own. Use photos to spruce things up and put plants and flowers on your mantle. Consider getting some signs to decorate the area.
If you like to get in the spirit of holidays or seasons, you can also add seasonal decor! Little pumpkins around Halloween are a good choice, and you can add a wreath or Menorah around the winter holidays.
Look at decoration ideas on Pinterest and other websites and get creative. This is a great way to have fun while playing with your home design scheme.
Just make sure that your decoration colors don't clash with the fireplace or surround!
Choose Between Awesome Fireplace Designs Today
While there are many fireplace design ideas out there, it's easy to choose something that looks great when you know what you're looking for. Now that you know some top fireplace designs for those who want to make their home more comfortable, it's time to begin the installation process.
Dreifuss Fireplaces is committed to helping you find a design that will look great in your space regardless of its size or decor scheme. Contact us to inquire about the options available to you so we can begin the installation process.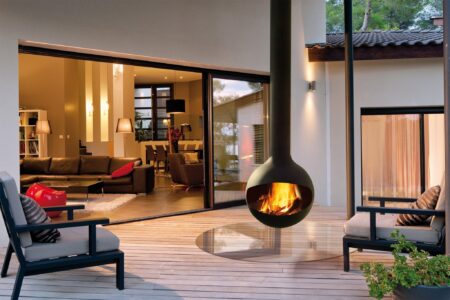 Venting a gas fireplace is crucial for proper air circulation and the removal of harmful combustion byproducts. However, not all homes are equipped with a
Read More »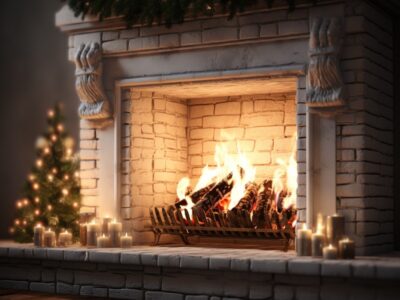 Cleaning white fireplace brick is essential to maintain its appearance and ensure the longevity of your fireplace. However, the cleaning process may vary depending on
Read More »
Looking to add a touch of elegance and warmth to your living space? Discover why a stone fireplace mantel is the perfect choice. Explore the
Read More »