Fireplace Installation Services for Warmer, Cozier Winters
Dreifuss Fireplaces Has Been the Top Provider of High-Quality Fireplace Installation in PA Since 1876.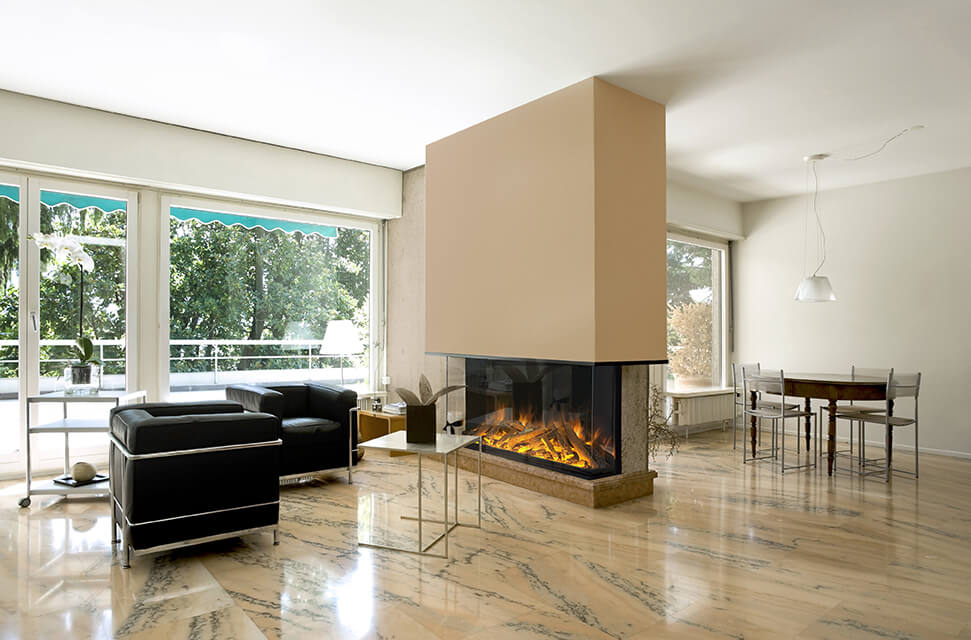 Create Warmth and Ambiance With Fireplaces or Wood Stoves
Fireplaces can instantly transform a place. They can bring a sense of comfort to your space. Fireplaces are also an energy-efficient and cost-effective solution to heat a residential or commercial space. 
There are numerous fireplaces to choose from to fit your needs and lifestyle. From wood-burning to gas to electric, you're guaranteed to find a high-quality fireplace within your budget. 
At Dreifuss Fireplaces, we've provided fireplace solutions to our customers in Pennsylvania for over 100 years. We work closely with our customers to help them create a welcoming ambiance in their space.
Serving Pennsylvania, New Jersey and Delaware
Commercial 
We partner with commercial customers across the Delaware Valley. Our engineers work with general contractors, project managers, architects, and developers at every stage of the design and installation.
Need help designing your new build? We've got you covered. Our fireplace experts can get started in the early stages of planning and development. We will help with conceptual fireplace design all the way to the fireplace installation. 
Some of the most common buildings we install fireplaces include hotels, shopping malls, spas, and golf courses. 
Residential 
Whether replacing an old fireplace or having your home built from the ground up, we'll assist you in finding the right fireplace solution. Fireplaces are an excellent, cost-effective way to keep your home warm while creating a cozy atmosphere. 
Dreifuss Fireplaces carries a wide range of fireplace styles. Some customers prefer the modern looking details while others want a traditional fireplace. Whatever your design aesthetic is, we'll find a fireplace that fits seamlessly into your home. 
Builders
From custom homes to townhouses to condos, we partner with builders to provide innovative solutions for their fireplace needs. We invite the builder's clients to visit our showroom. At our showroom, they can pick the fireplace and finish they want. 
Once the builder's client has picked a fireplace, we'll work with them and the builder. Our installers will ensure that the fireplace gets installed in the client's new residence so you can focus on the rest of the project. 
Why Partner With Dreifuss Fire places
We've been selling and installing fireplaces in Pennsylvania since 1876. Our staff has 100 years of combined experience. Our installers and technicians are NFI-certified, insured and experts in their craft.
Learn why our customers travel for hours to work with the professionals at Dreifuss Fireplaces.
Professional Installation by the Best
All of our fireplace installations meet all federal and state codes. You'll have the same team of installers and technicians working on your project the entire time. 
We aim to complete a project in a timely and efficient manner. We've built a reputation on competitive pricing and extensive product knowledge.
Our reputation has enabled us to build relationships with some of the most prominent home builders in nationwide. We're also proud to have installed fireplaces in high-end commercial locations throughout PA, NY, NJ and DE.
We Only Work With the Best Fireplace Manufacturers
At Dreifuss Fireplaces, we've partnered with the best in the business regarding fireplace manufacturing. Our fireplace manufacturers specialize in fireplaces for residential and commercial applications. Some of the manufacturers we sell include Monessen, Regency, and Dimplex. 
We aim to complete a project in a timely and efficient manner. We've built a reputation on competitive pricing and extensive product knowledge.
Our reputation has enabled us to build relationships with some of the most prominent home builders in nationwide. We're also proud to have installed fireplaces in high-end commercial locations throughout PA, NY, NJ and DE.
We Prioritize Safety
Safety is crucial for everyone involved. From our workers to your family or customers, we prioritize safety.
We're committed to upholding the federal and state safety codes.

Project Completion on Your Timeline
We understand that in a renovation or construction project, especially a new build, things can change very quickly. Many of these changes are out of your hands.
Dreifuss Fireplaces will work with you to ensure your project is completed on your timeline. We have no problem moving your installation appointment to best fit your needs.
Explore Our Different Types of Fireplaces
At Dreifuss Fireplaces, we carry multiple types of fireplaces. The type of fireplace you choose depends upon your design preferences and the build application. Visiting our showroom in Philadelphia is the ideal way to find the right fireplace for you.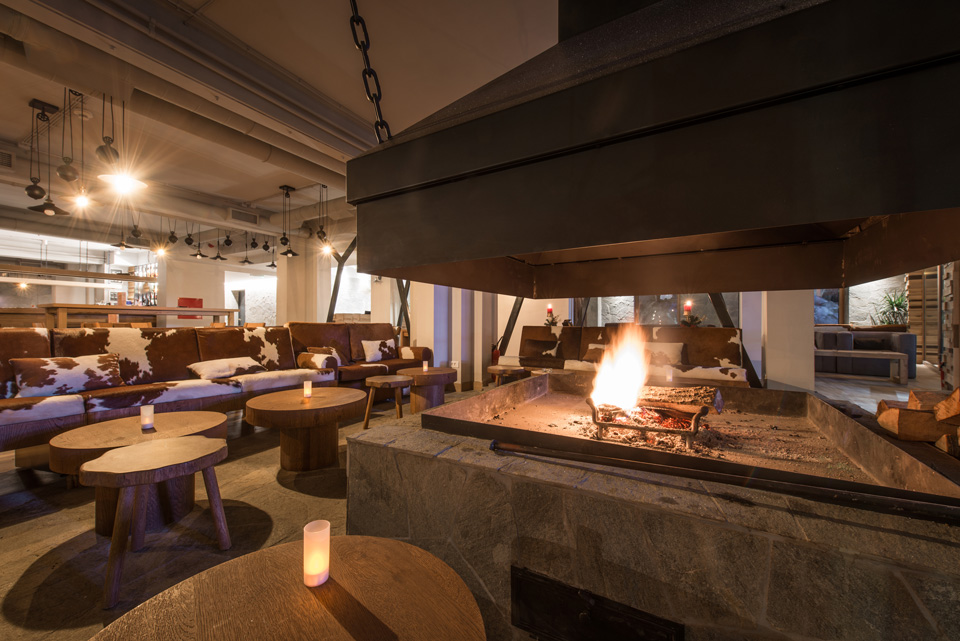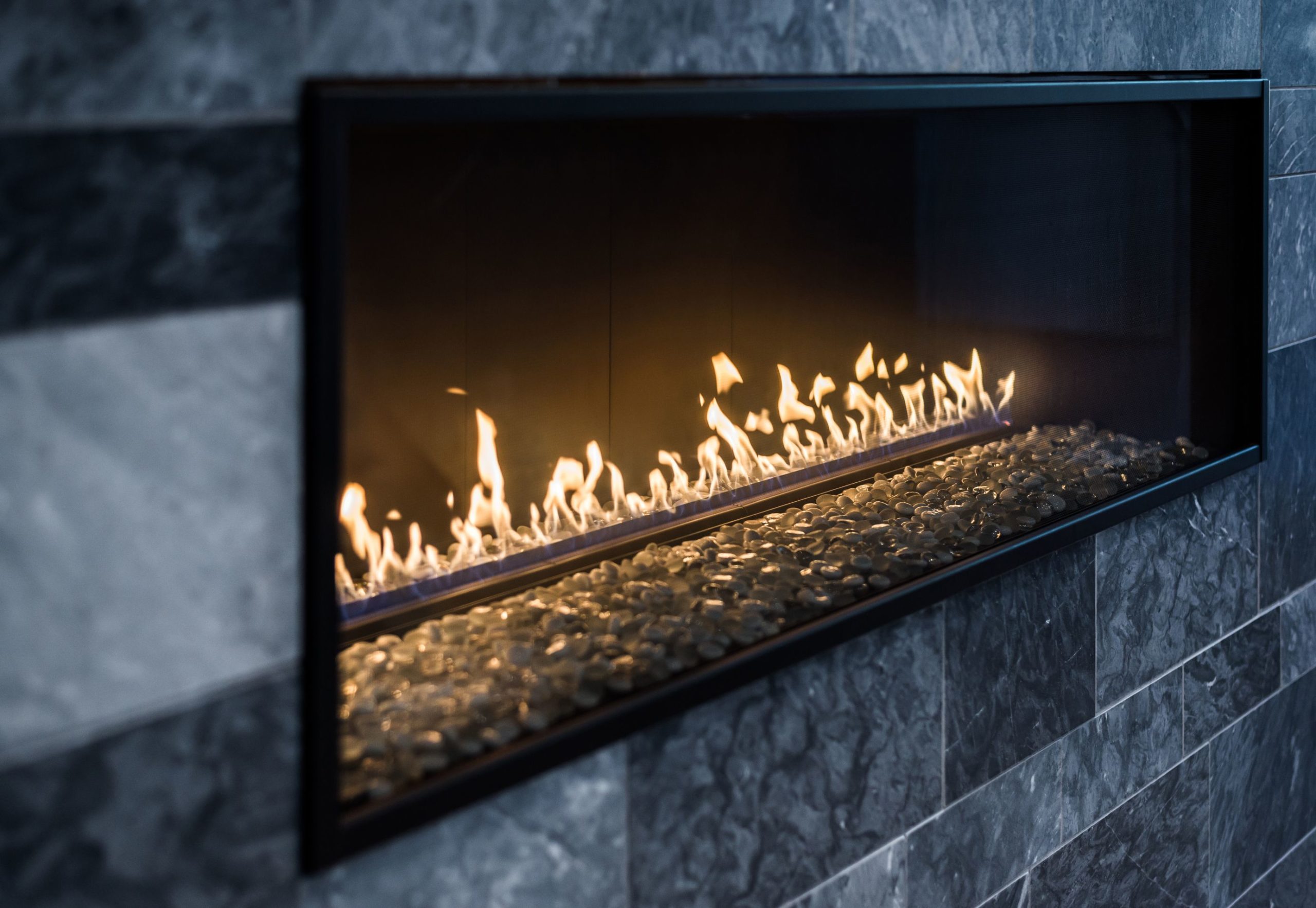 Traditional Fireplaces
Traditional fireplaces include a hearth made from metal, stone, or brick. They're traditionally wood-burning and have been around for centuries.
Linear Fireplaces
Linear fireplaces are contemporary and modern in style. They're rectangular shaped and typically get installed inside of a wall. These are an excellent option for those looking for a sleeky, non-bulky fireplace. 
Power Vent Fireplaces
Power vent fireplaces enable you to have a gas fireplace installed almost anywhere. The vents can be zigzagged throughout the walls of your home in any pattern or direction. Don't have a direct path to an exterior wall or roof line? Power Vent may be the solution. 
Gas Log Fireplaces
Gas logs give you the appearance of a wood-burning fireplace. They're ceramic logs that sit inside of a fireplace. You can choose from vented or vent-free options.
Wood-Burning Fireplaces
A wood-burning fireplace is a firebox that gets framed into a wall. They don't require chimneys. Wood-burning fireplaces use venting like fireplace inserts and wood stoves.
Miscellaneous Fireplaces
We carry a variety of custom fireplaces which are truly unique. These include electric, ethanol, outdoor, and glass fireplaces.
How Our Process Works
Step One: Get in Touch
Get in touch with us by calling 215-924-3500.
You can also visit our showroom at 6610 Hasbrook Ave. #1 in Philadelphia.
Step Two: Browse Our Selection
Explore our collection of high-end fireplaces. If you know what you need, or need a little help finding the right design, we can help. We have a wide variety of gas, wood and electric fireplaces to meet any space design. 
Step Three: We Visit Your Location 
Our fireplace experts will head to your location at a time that's convenient for you. We'll inspect the installation area and confirm it is properly prepared for your new fireplace.
Our team will review all aspects of the project with you, place your order and set a delivery date. 
Step Four: Fireplace Installation 
Our certified technicians and installers will handle every aspect of your fireplace installation. The installation process might take a few days, depending on the project's scope. You'll be kept updated throughout the entire process. 
Hear What Our Customers Have to Say
They take there time to explain everything you need to know,
Had a great time learning about fireplaces from Ian and Pete! Best in the business!
Geneva Dickerson
2022-10-25
I have a zone heaters gas fireplace and wood burning stove everything that I can get to save on my heating cost and I can truly say that Dreyfus's fireplace is the best place I have ever shop at.
Lisa Malmstrom Scalzo
2022-10-18
If I could give them 10 stars, it would still not be enough! I have found it incredibly difficult to find responsive, reliable contractors and service providers that will deliver quality work and timely assistance. But the wonderful people at Dreifuss are all of those things and more. Look no further.
Barb Hauck-Mah (barbhmphilly)
2022-08-25
When our ventless fireplace unit died, everyone we asked recommended Dreifuss in Philly. Now we know why.They've been in business more than a century! Kevin and Lloyd provided honest, informed advice on our replacement options and cost, with no upselling. Freddie and Jose were pros at installing the replacement unit and explaining its operation. They were a pleasure to work with and went above and beyond. They moved our shutoff valve from a corner to a more convenient location.
Suzanne Shoshana Schiller
2022-03-24
I called to schedule a servicing of my gas fireplace (which I had bought from them years ago), and when I explained the problem I was having, Ian patiently explained to me the possible causes, how to check for them, and how to fix the ones that could be easily fixed. It would have been much easier for him to send someone out and charge me $250, but he didn't. It turns out that I was able to do what was needed myself, and I didn't need a service call. Couldn't be happier which how this company operates.
Jessa Weissman
2022-01-05
Had a terrific experience with Dreifuss. From sales with David to scheduling with Lloyd and then a fabulous installation with Freddie - the process was smooth and easy. With supply issues across so many industries, we were thrilled that we received our gas fireplace insert so quickly and an even faster turnaround to install. Freddie helped walk us through the instructions, product care and gas connection. Thank you!
Pat helped to troubleshoot an issue with me over the phone and was so knowledgeable, it was solved in no time. I'll certainly use their services again and highly recommend! Very appreciative of their courteous and responsive team.
Browse Our Selection of Fireplaces at Our Philadelphia Showroom
Dreifuss Fireplaces is here to assist you with finding the best fireplace for your space. Come by our Philadelphia showroom or contact us to learn about our fireplace installation services. 
Since 1876
Quality That Matters
Give Dreifuss a call at 215-924-3500
VISIT OUR SHOWROOM
Want to see it in person?
We are here to serve you in person to help you choose the style, brand or design of your new fireplace.
6610 Hasbrook Ave. #1 Philadelphia, PA 19111
CALL
Ready to get started?
No matter where you are in the process, our team of expert designers, engineers and sales staff are ready to help you.
Give Dreifuss a call at 215-924-3500
Electric Fireplaces
See our gallery of electric fireplaces for commercial and residential applications.
Gas Fireplaces
See our gallery of gas fireplaces for commercial and residential applications.
Wood Fireplaces
Visit our gallery of wood burning fireplaces for commercial and residential applications.
Let us help you design the fireplace you've always wanted.
No stress or hidden fees.
We'll design the perfect fireplace for your home or business and provide you with plans, CAD drawings, ductwork and installation guides.
We can even work directly with your architect or builder to save you time.
We carry all of the major brands and the leading fireplace manufacturers.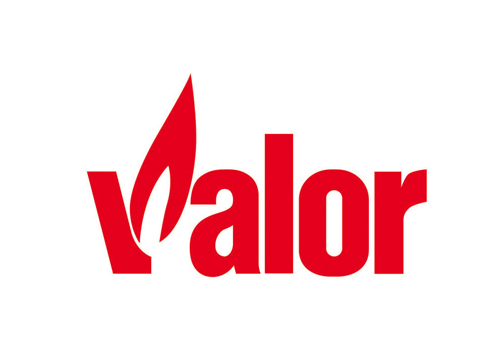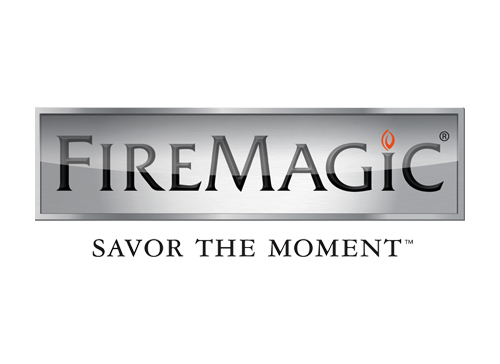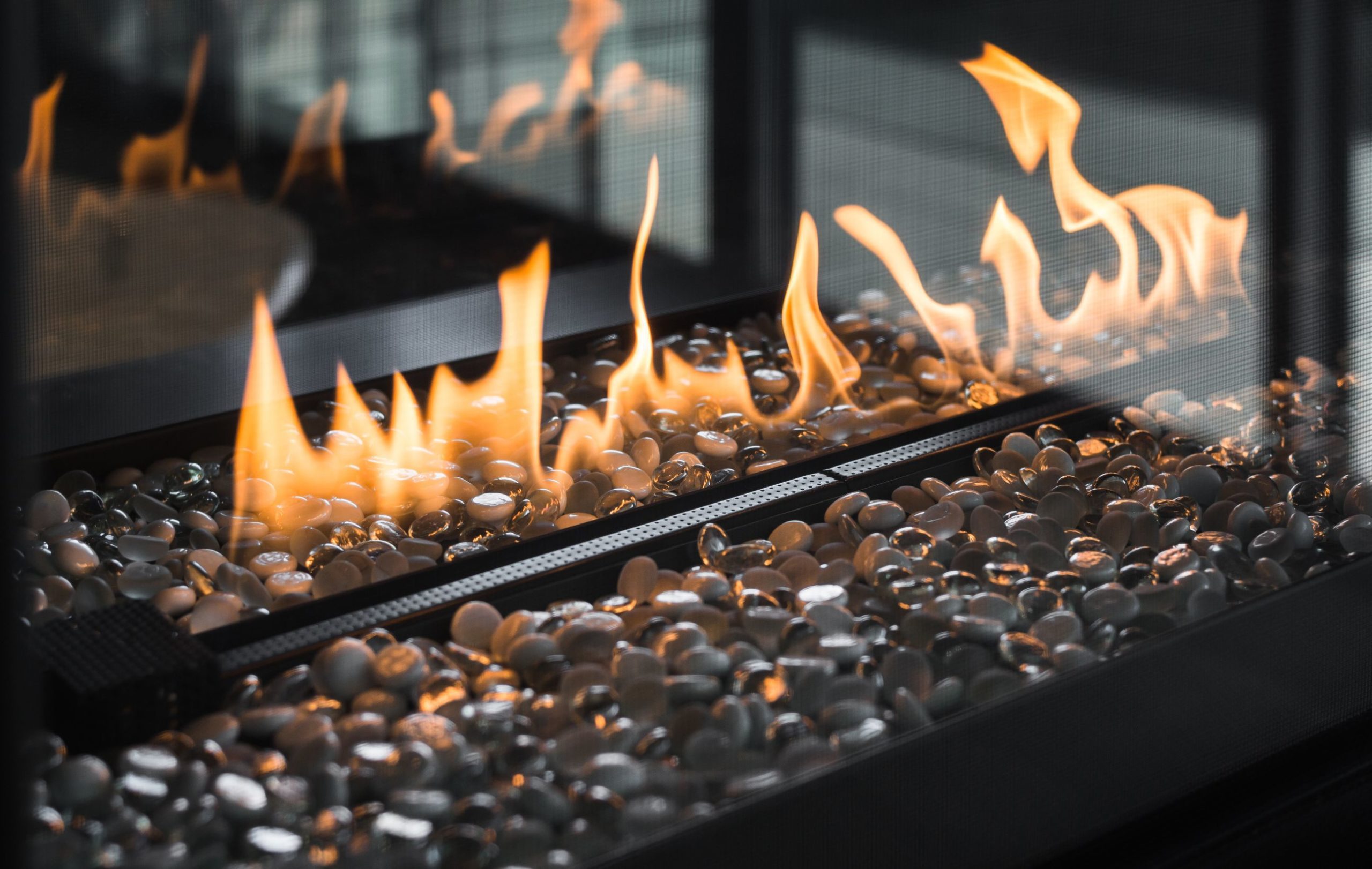 The Most Important Part Of Any Fireplace Feature
Does it bring people together and enhance the space?
We can help you select the right brand and the right style to find the perfect fit for your space.
Call us today, set an appointment, or stop by the showroom.
We are here to serve you!
Don't know what you are looking for?
No problem? Browse our galleries!
We've installed fireplaces in some crazy places! Rooftops, barns, and even the side of a cliff. If you have a difficult application, don't worry, our engineers are here to help!
A glowing fireplace is frequently at the heart of what makes a house feel cozy and welcoming. Gas fireplaces provide a clean and efficient alternative to traditional wood-burning fireplaces, offering the perfect blend of modern convenience and timeless appeal. The...
read more
A glowing fireplace is frequently at the heart of what makes a house feel cozy and welcoming. Gas...
read more
Introduction At Dreifuss Fireplaces, we understand the desire to create a captivating...
read more
Did you know that living in cramped spaces can impact your health? Yes, according to psychology,...
read more
Frequently Asked Questions