Do you like getting cozy in front of the fire on a chilly morning and reading a book or drinking a warm beverage? Does the thought of this evoke feelings of peace and comfort? If so, you're in good company.
If your home is one of the 41% of single-family homes with an existing fireplace or you're thinking of having a custom fireplace built, you should know that the mantle is equally important when it comes to fireplace decor. The right mantle decorations can help to further accentuate your home's style.
Keep reading below for 10 interesting ideas for unconventional mantle decorations. 
1. Seasonal Garlands
Decorative garlands don't have to be just a Christmas decor option for mantle decorations. You can use different garlands to represent the different seasons and change them out to signal the start of each new season. 
A simple garland made of faux florals or leaves can really dress up a room, especially around your fireplace design. You can even add soft twinkle lights to the garland to accompany the fireplace's own natural glow at night and provide more ambient lighting to the room. 
2. Multiple Candle Pillars
You may have a few candles on display on top of your fireplace's mantle, but have you ever thought about going bigger with your mantle decorations? You can add varying candle pillars of assorted heights and sizes to your fireplace decor. 
Staggering these candles in height and size will offer an interesting line of sight and draw the eyes of the room toward the fireplace design. Later on, you can dim the interior lights and sit by the fire and candlelight instead.
3. Vintage Books
Vintage books are some unique mantle decorations that exude sophistication and refinement. Whether you're a self-proclaimed book nerd or just like the look of vintage books on display, this is a great option.
These don't even have to be books from your personal or treasured collection. You can buy vintage-looking or aged books online that are purely decorative. You can even purchase books with a specific color scheme cover for display purposes if you want to match the color decor of your room.
4. Empty Distressed Frames
If your decorating tastes sway more into the shabby chic territory, using distressed frames as mantle decorations is the way to go. Frames don't need to hold pictures of artwork or loved ones. They are perfectly good on their own empty as a way to add more panache to your mantle decor.
Get different sizes, shapes, and designs. You can hang a few frames on the wall above the mantle slightly askew and then place some others on the mantle shelf itself.
5. Colored Bottles or Vases
Old-school colored glass bottles are an overlooked source for fun and unconventional home and fireplace decor. They give your home decor scope depth and character. Using colored bottles also gives something for the light in the room to reflect through and make colorful patterns on the surfaces of the room. 
You can find many different types of colorful bottles at thrift stores and flea markets. Coordinate these with the colors in your room or create a rainbow of color options as mantle decorations. 
6. Interesting Animal Sculptures
A pair of well-placed animal sculptures can do a lot to complement your custom fireplace as mantle decorations. Place them both in the center or put one at each edge of your fireplace design to accentuate your mantle decor.
Again, you don't have to spend a lot to make an impact. If you're out hunting in thrift stores or antique markets and you happen to see a pair of animal sculptures that speak to you, don't be afraid to go a little wild.
7. Mini Plant Garden
Adding some small plants to your mantle is another creative way to enhance your fireplace design. Sturdy succulents make the best mantle decorations because they will withstand the heat when the fireplace is on while still adding some greenery to the room.
Succulents come in a variety of colors, shapes, and textures for even more decor options. You can place the succulents into decorative pots. Or if you prefer, you can even use ornate teacups if that fits your mantle decor style better. 
8. Matching Art and Mantle Decorations
With modern designs, you don't have to be matchy-matchy with everything you do. However, there are times when matching your mantle decorations to your existing wall art can help mimic your overall style.
For example, if you have a painting hanging above your mantle that has a flower arrangement in a pitcher, you might try to recreate this painting on your mantle decor below using faux flowers. Doing this adds more depth and dimension to your mantle decor. 
9. Clock Displays
You may have seen a fireplace mantle with one clock on it but have you ever considered putting multiple clock pieces up on display? For some luxury fireplace designs, having an assortment of clock displays can be an interesting way to bring your fireplace decor into sight.
You can have a larger wooden wall clock leaning up against the wall on the mantle as the main focal point with other smaller clocks around it. They can be non-functional and just for show or you can have them set at different times. 
10. Mixed Decor
If your custom fireplace has different stone types and textures, you won't want your mantle decorations to be flat and one-dimensional. This is where you can use different kinds of mixed decor to your advantage. 
This means you don't have to use just one type of decor exclusively. If you want to mix plants in with books, go ahead. If you want to put candles and decorative frames together, that's okay too. If it goes with your eclectic style profile, do what works.
Design Your Home or Commercial Custom Fireplace with Dreifuss Fireplaces
Mantle decorations can be as functional or as impractical as you want them to be. It's all up to you and your personal decor style. When you're designing a custom fireplace, the only limit is your imagination. 
Dreifuss Fireplaces knows a thing or two about custom and luxury fireplace design. We've been in business in Philadelphia, PA since 1867 and we want to help you make your dream fireplace a reality. Whether it's a commercial or home fireplace, we have the experience and know-how to get it done right. 
Contact us today for your free estimate on your custom fireplace project.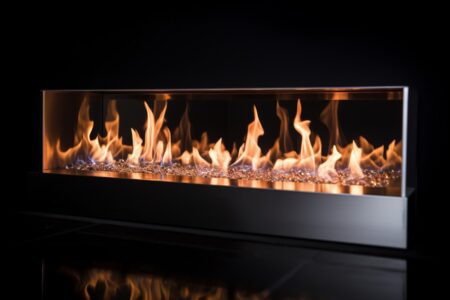 Gas fireplaces are a popular and convenient way to enjoy the warmth and coziness of a fire in your home. However, it is important to
Read More »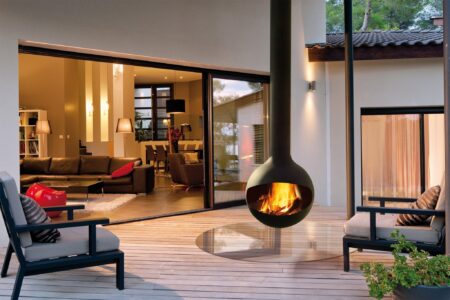 Venting a gas fireplace is crucial for proper air circulation and the removal of harmful combustion byproducts. However, not all homes are equipped with a
Read More »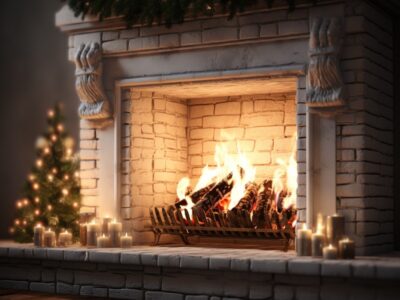 Cleaning white fireplace brick is essential to maintain its appearance and ensure the longevity of your fireplace. However, the cleaning process may vary depending on
Read More »