If you enjoy sitting by a fireplace, you're far from alone. In fact, human evolution scientifically lends to the enjoyment of flame. Its distinctive light, warmth, and distinct sounds and smell all have health benefits like decreasing blood pressure and relaxing the mind.
Installing a hearth in your home is a great way to relieve stress, and custom fireplaces are the best way to go. Read on to learn some pros and cons of these custom hearths so you can discover what options are right for you.
The Benefits of Installing a Custom Home Fireplace
Before deciding whether a custom fireplace is right for you, it's important to consider the benefits of fireplaces as a whole.
The first advantage is, of course, ambiance. A fireplace can add a cozy feeling to any space with its warm glow and crackling embers. They're perfect for those looking to unwind with a good book or loving family at the end of a long day.
They're also great for entertaining. If you have people over frequently, a fireplace gives you a place to spend time with them. Assuming that you have a wood-burning or gas fireplace with a real flame, you can toast s'mores, hot dogs, and more.
Beyond lifestyle benefits, a fireplace can also add value to your home. Experts estimate that fireplaces can increase your home value by up to $12,000. It's a feature that buyers are always looking for and will help your property sell faster in the future.
It also is practical even for those who aren't looking to sell. A fireplace heats up your space and traps warmth, which means that you won't need to pay as much for heating. This can help you save on utilities whether you use gas or electricity for heating, so it's a worthwhile way to save money.
You'll Get the Right Fireplace Type
But why should you specifically invest in custom fireplaces? Why can't you just request the traditional installation of a standard hearth?
For starters, there are many different types of fireplaces to choose from.
Wood-burning fireplaces are the most traditional. They provide you with a space to insert logs, create a fire from those logs, and burn them inside your home.
However, gas fireplaces are usually the best fireplace type since they're easy to use and safer to switch on and off. They're convenient for those who already use gas to power other home areas. They also provide you with the same real flame as a wood-burning alternative would.
Electric fireplaces are yet another option. They emit real warmth but have no flame. Some people prefer them because they're energy-efficient and highly portable.
The bottom line is that your preferred fireplace type will depend on your own wants and needs. A custom fireplace ensures that you can get the type that you prefer in a style that fits your home. 
It Will Always Fit Your Space
Fireplaces aren't one-size-fits-all. Trying to finagle something that doesn't fit onto a wall of your home will look awkward and ruin your overall decor. On the flip side, though, a well-fitting and aesthetically-pleasing hearth will make your space look appealing and comfortable.
Whether you want a traditional-looking or modern fireplace, you'll always have something that perfectly fits your space when you choose custom options. Installation experts will measure your wall space and consult with you about available options. They'll help you to tweak the shape as well as the size so that you can get the best possible aesthetic.
It Will Match Your Decor
Shape and size aren't the only things that you can choose with custom fireplaces. You'll also be able to choose the overall design.
Stone and red brick look rustic and appealing, but they're far from the only option available. You also can get other types of stone-looking accents including stamped concrete, cobble, and metal painted in warm colors.
Patterned tile also looks great for both traditional and modern fireplace looks. There are many different colors and styles available in various colors. Subway tiles with long patterns are a great option, but many modern homeowners also like honeycomb tiles in warm colors.
If you're looking for something simple and modern, go for a simple black or white surround. You also could opt for something metallic like gold, brass, or bronze if you want to pack an extra punch. Painted surrounds also let you experiment with multiple colors and patterns.
The possibilities are limitless!
Are There Any Downsides of Custom Fireplaces?
There are very few downsides to fireplace installation in homes. They improve the ambiance, make your property more valuable, and decrease your bills. There's very little not to like, but some people find that they're a hassle to take care of.
You'll need to maintain your fireplace diligently and have it inspected by a CSIA-certified maintenance person periodically. You also will need to clean up the inside of the hearth sometimes (assuming that you get a wood-burning or gas fireplace).
Custom fireplaces specifically are also more expensive than traditional fireplaces. The high up-front costs deter many people from installing them. However, the ROI is high enough that it's worth it, and you'll save on utility bills in the long term.
Almost everyone can benefit from a custom fireplace, so look into potential designs and talk to an expert about how to proceed.
Install a New Fireplace ASAP
Now that you know the pros and cons of installing custom fireplaces, it's time to get started. Dreifuss will help you design and install the perfect hearth to warm your home and keep you comfortable.
We'll figure out the most efficient way to turn your dream home fireplace into a reality. Get a free estimate for your project and talk with an expert about the types of custom fireplaces you can choose from.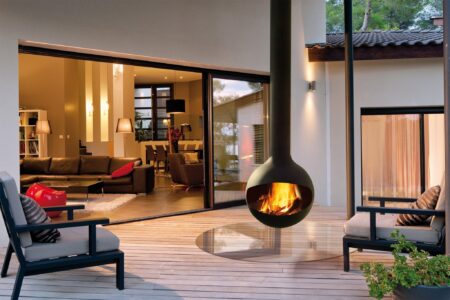 Venting a gas fireplace is crucial for proper air circulation and the removal of harmful combustion byproducts. However, not all homes are equipped with a
Read More »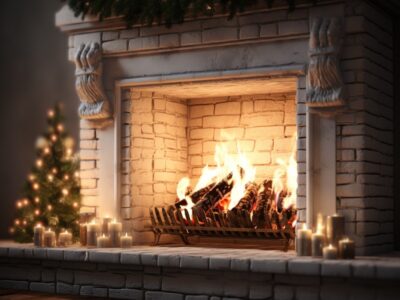 Cleaning white fireplace brick is essential to maintain its appearance and ensure the longevity of your fireplace. However, the cleaning process may vary depending on
Read More »
Looking to add a touch of elegance and warmth to your living space? Discover why a stone fireplace mantel is the perfect choice. Explore the
Read More »