Did you just have a linear fireplace installed in your home or business? You've likely already fallen in love with just how beautiful a contemporary fireplace like this will look.
But it isn't going to look this way forever if you don't make it a point to maintain it. Linear fireplace maintenance is going to be extremely important in the years to come.
So, what exactly will you need to do when it comes to this type of fireplace maintenance? Well, it's really all going to depend on which type of linear fireplace you chose to go with for your home or business. You're going to maintain a gas fireplace differently than you would an electric fireplace or a wood-burning fireplace.
Take a look at some useful fireplace cleaning and maintenance tips below that'll keep your fireplace in fantastic shape in the coming years.
How to Maintain a Gas Linear Fireplace
Gas linear fireplaces have turned into some of the most popular fireplaces over time. One of the biggest reasons for this is that they're very easy to maintain. They won't require too much work on your part.
But there are several steps that you'll want to take when maintaining a gas fireplace. Here they are:
Turn the pilot light for your gas fireplace off (and consider leaving it off when it's warm outside to lower your energy bills)
Clean the glass that sits on the front of your gas fireplace
Wipe down the louvers on your gas fireplace if it has them to prevent dust and other debris that might be built up on them
Clean the exterior of your gas fireplace to make it look its best
If you suspect something may be wrong with your gas fireplace at any point, you should stop using it ASAP and have a professional come out to maintain it for you. You don't ever want to get caught using a damaged fireplace and possibly pay the price for doing it.
How to Maintain an Electric Linear Fireplace
Similar to gas linear fireplaces, electric linear fireplaces have also become increasingly popular in recent years. They're every bit as easy to clean as their gas counterparts.
You will, however, need to take a slightly different series of steps when maintaining an electric fireplace. Here they are:
Disconnect your electric fireplace from its power supply
Inspect the electrical wires for your electric fireplace to make sure they aren't fraying or damaged otherwise
Wait for the heater for your electric fireplace to cool off completely and clean it
Wipe down the glass on the front of your electric fireplace
Dust the interior and exterior of your electric fireplace
Just like with a gas fireplace, you shouldn't let any possible problems with an electric fireplace linger. If you sense that your electric fireplace might not be working right, you should get a professional to check it out right away. They'll be able to diagnose issues with it on the sooner side and get it working again.
How to Maintain a Wood-Burning Linear Fireplace
You're more than welcome to install a wood-burning linear fireplace if you like it more than your other options. But you will need to be prepared to spend more time maintaining a wood-burning fireplace over the alternatives.
Here are the steps that you'll need to take as you maintain a wood-burning fireplace:
Clean the interior of your wood-burning fireplace on a regular basis
Make sure to use the proper firewood in a wood-burning fireplace
Put heat-proof glass doors on your wood-burning fireplace and close them when you're using it
Check to see that smoke from your wood-burning fireplace is going up through your chimney at all times
Hire a chimney cleaning company to remove soot, creosote, and other debris from your chimney at least once each year
Failure to properly maintain a wood-burning fireplace could be catastrophic as it could cause a chimney fire to start. So you'll need to be 100% sure that you're going to be able to maintain it before you have one installed and start using it.
Why Is Linear Fireplace Maintenance Important?
No matter which type of linear fireplace you choose to install in a home or business, maintaining it will be of the utmost importance. If you don't make a strong effort to maintain your fireplace, it's not going to look as nice as it should.
But that's just one of the many issues that you might face if you fail to maintain a fireplace. In some instances, not maintaining a fireplace could prevent your fireplace from working. It can even result in a fire breaking out in your home if you really aren't careful.
As if all that wasn't bad enough, a lack of fireplace maintenance could lead to your new fireplace conking out on you much sooner than expected. You might have to spend more money on a new fireplace within just a few years. It'll make you regret not taking fireplace maintenance more seriously.
Reach Out to Us to Learn More About Linear Fireplaces
Before you begin worrying too much about maintaining a linear fireplace, you should make sure you get your hands on the best one possible. Dreifuss Fireplaces can help you search through your options when it comes to fireplaces.
We specialize in helping home and business owners to pick out the right fireplaces. We can also lend a helping hand to architects, contractors, developers, and more.
Contact us today to get additional information on our company and the beautiful linear fireplaces that we sell.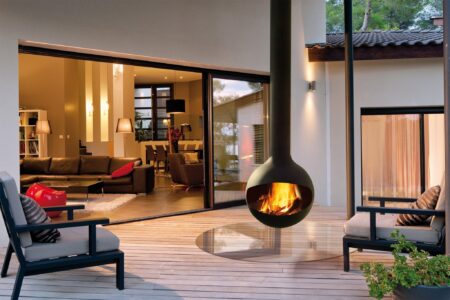 Venting a gas fireplace is crucial for proper air circulation and the removal of harmful combustion byproducts. However, not all homes are equipped with a
Read More »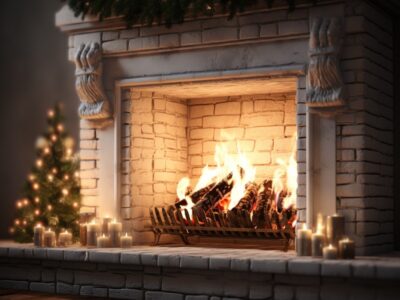 Cleaning white fireplace brick is essential to maintain its appearance and ensure the longevity of your fireplace. However, the cleaning process may vary depending on
Read More »
Looking to add a touch of elegance and warmth to your living space? Discover why a stone fireplace mantel is the perfect choice. Explore the
Read More »