Since ancient times, fireplaces have been a central element of luxury accommodations. Not only do they provide guests with comfort, but they also add an elegant touch to the design and style of any hotel.
Fireplace hotels stand out among choices in hospitality spaces. They create a warm and inviting atmosphere that's impossible to replicate with other features. Fireplace hotels also have a unique charm that will make your guests feel like they are being pampered in an exclusive, luxurious setting.
This article will examine the benefits of having fireplace hotels. We will also discuss creating a great design that will make your guests feel welcome and comfortable.
Read more to discover the unanimous advantages of including a fireplace in your hotel.
What Constitutes a Fireplace?
A fireplace is an area of a home or any other building containing a fire. In the case of hotels, these areas are specifically designed so that both the guests and staff can enjoy them comfortably.
Depending on the hotel's design and purpose, fireplaces often appear in lobbies, lounges, and guest rooms. As for the type, it can range from a wood-burning firebox to an electric or gas-powered one.
These are just some examples of the possibilities of a fireplace. In reality, a fireplace can be as creative and as ordinary as you like.
Traditional vs. Modern Fireplaces
Regarding fireplaces, there are two types: traditional and modern. Traditional fireplaces have been around for centuries. In comparison, modern fireplaces are the latest trend in home decor.
Traditional fireplaces usually feature stone or brick walls with a mantel, hearth, and chimney. They provide an inviting and cozy atmosphere for guests and staff.
These fireplaces typically require more maintenance. They need to be cleaned regularly and may need professional help occasionally.
On the other hand, modern fireplaces are becoming increasingly popular in hotels. They are designed with a sleek, contemporary look and often feature LED lighting.
These can add a touch of sophistication and style. Modern fireplaces are also more cost-efficient since they require less maintenance.
Advantages of Fireplace Hotels
Fireplace hotels offer a range of benefits for guests and staff alike. Here are the main advantages that make them stand out:
Fireplaces create an atmosphere of comfort and luxury in terms of design and temperature. Guests love these touches because they feel special when staying in such a place.
Fireplace hotels can be more energy efficient than other types of buildings. This is because they don't need to use as many heating and cooling systems. This means lower hotel electricity bills, which translates into reduced guest costs.
Fireplaces add an elegant touch to a room's decor and can also provide a focal point. Guests will appreciate the unique design and feel of a fireplace hotel over other types of lodging.
Benefits to Customers of Staying at a Fireplace Hotel
When customers come to a hotel with fireplaces, they often experience distinct advantages that can't be found at other types of hotels. For starters, the atmosphere is invariably much cozier and more inviting.
Fireplaces create an inherently warm, comforting feeling in any space thanks to their bright flames and unique glow. This creates an ideal ambiance for guests to relax and enjoy their stay.
Fireplaces also add a classic touch of elegance due to their classic designs and ability to fit into traditional and modern settings. Whether a large stone fireplace dominates the fireplace lobby or smaller electric units in each suite, fireplaces can bring out the best in any décor.
As a result, guests at fireplace hotels can expect to find an atmosphere that is both comforting and sophisticated. Thus, giving them the perfect escape from their everyday life. For many, this feeling of coziness and luxury is reason enough to choose a hotel with fireplaces.
Additionally, fireplaces provide heating benefits as well. Many of today's best fireplace hotels proudly feature efficient fireplaces. These give guests reliable warmth during the cold winter.
Finally, fireplaces can offer a great way to bring people together. People naturally come together around these warm flames. Thus, creating an opportunity for socializing and bonding in a unique setting.
Fireplaces can make it easier for guests to communicate with other hotel visitors. This makes their stay more enjoyable and memorable.
For these reasons, fireplace hotels are an excellent choice for those seeking a relaxing and luxurious getaway.
Ideas for Making Fireplace Hotels More Attractive
When it comes to creating a cozy setting for guests, there are many ways that hotel owners and operators can make their fireplace hotels stand out.
Here are a few ideas on how you can make your property more attractive to customers:
Add comfortable seating around the fireplaces so people can lounge in luxury
Offer complimentary drinks and snacks near the fireplaces for guests to enjoy
Introduce special packages and amenities that focus on the fireplace experience
Incorporate scented candles with aromas like cinnamon or pine to create a festive atmosphere
Play soothing music near the fireplaces to encourage relaxation
Introduce unique art pieces, decorations, and ornaments to give your fireplace a special touch
By taking advantage of these ideas, you can ensure that your fireplace hotel will be an inviting destination for guests.
Let Fire Reignite Your Business
Fireplaces can be an excellent way for hotels to upgrade their hotel interior design, atmosphere, and overall appeal. In addition, hotels can reinvigorate their business by investing in quality fireplaces.
Ultimately, a well-executed fireplace can open up new opportunities for growth and profit. Thus, making it an invaluable addition to any hotel.
Get in touch with us now if you want to implement a fireplace in your project.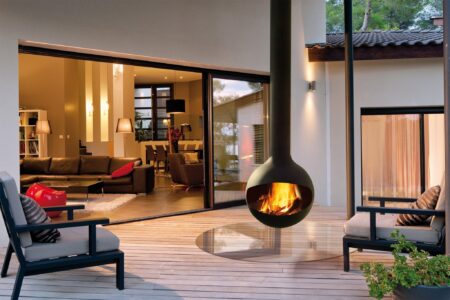 Venting a gas fireplace is crucial for proper air circulation and the removal of harmful combustion byproducts. However, not all homes are equipped with a
Read More »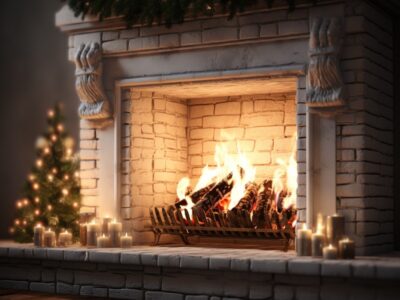 Cleaning white fireplace brick is essential to maintain its appearance and ensure the longevity of your fireplace. However, the cleaning process may vary depending on
Read More »
Looking to add a touch of elegance and warmth to your living space? Discover why a stone fireplace mantel is the perfect choice. Explore the
Read More »