Homes that feature a fireplace get listed an average of 13% higher than the U.S. median sale price. So fireplace installation is definitely something to consider if you own a home. 
But how can you feature a custom fireplace in your home? You want to make sure that your investment stands out from other houses. 
This article aims to give you six unique ideas on how to design and feature your fireplace.
We look at how you can make it a focal point, using artwork, bookshelves, or an entertainment center. We also talk about how unique materials can create the perfect atmosphere in your home. You are bound to get inspired, whatever your personal style is. 
1. Fireplace Focal Point
Give your fireplace the attention it deserves by making it the focal point of the room. Achieve this by arranging your other furniture around it, so it becomes the main hub of the room. 
Another great alternative is to use large artwork above the fireplace. There is so much versatility with artwork, either using color or texture to draw the gaze.
Mirrors can also work in a similar way, and help to create the illusion of extra space. It can also help to reflect light, to make the fireplace area seem brighter. 
2. Add Some Bookshelves
You could feature your fireplace in a cozy reading nook. Complete your space with, plenty of pillows, comfy chairs, and soft lighting. 
Bookshelves are a great way to showcase your personality and interests. You can organize your books in an aesthetic way to draw the gaze to the fireplace. 
You can also place treasured items or small art pieces such as sculptures on the shelves. This transforms your fireplace into a gallery of items that are meaningful to you.
Remember that whatever you choose to display, you are mindful of fire safety. You also want to make sure that it is a safe area for any pets and children. 
3. Unique Materials
One of the best ways to feature a custom fireplace in your home is to use unique materials. Many fireplaces use similar materials so they can lack personality and style. Opt for something more unusual so it stands out. 
You could go for a minimal look by using concrete, which will give an ultra-modern feel to the space. Metal could be an interesting accent, especially if you like the industrial look. High-shine metals like stainless steel, or colored like copper are a beautiful addition. 
If you are looking for something more one-of-a-kind, then you could use quartz. The subtle sparkle will add some glamor to any living space. Marble is also a beautiful high-class look, perfect for any chic modern home. 
Stone is also another great option. There are so many colors and types of stone you can create something show-stopping. Stacked stones are visually appealing, with lighter stones creating a cozy, rustic vibe.
Tiles are a great option for those who want a simple, yet elegant look. There are so many options for tiles, from patterned to sleek white tiles. So you are sure to find something to match your personality.
Tiles are also ideal for those who want something easy to clean. They are fast to wipe down and don't show a lot of wear and tear. 
4. Add an Entertainment Center
You could consider building an entertainment center around your fireplace. This is great if you have a large wall space to fill. It will help to create a cozy, calming atmosphere, which is perfect for any home cinema or family room. 
You can place the screen above the fireplace to draw attention. A screen saver with lots of family photos will create a personal touch and visual intrigue. 
When building a custom surround for your fireplace, try and include dedicated spaces for speakers or game consoles. This helps to make the space look tidier, whilst also remaining functional. 
5. Build Custom Seating
If you have a beautiful custom fireplace, you will want to admire it and enjoy the warmth it radiates. By building seating around your fireplace, you can sit and relax closer to the fire.
It also has the added benefit that it provides extra space for guests. 
Hearth benches are the perfect way to integrate seating into your fireplace area. You can build them in various styles depending on the fireplace that you have.
If you have a sleek, modern fireplace then you could go for a simple shelf-style hearth bench. You can accessorize it with some soft blankets and pillows to bring an element of comfort. 
But if you have a more rustic, natural-looking fireplace, then you could opt for a wooden or stone bench. Add more intricate features, such as armrests or an ornate backboard. 
If enough wall space, you could even build seating nooks on either side of the fireplace. 
6. Feature a Custom Mantel
Building a custom fireplace mantel is an amazing way to personalize your space. There are lots of options when it comes to mantel design, depending on the function you want it to serve.
If you are looking for a rustic, homey look then you could use reclaimed wood or stone. This would look perfect with some candle decorations or soft, warm lighting. 
If you prefer a more traditional style then you could slate or bricks could also be great options. These are perfect for family room fireplaces, as you can display sentimental items.
Feature Your Dream Custom Fireplace
If you are building a custom fireplace, then you want to make it a feature in whichever room it is in. We hope that some of these fireplace ideas have inspired you to make your fireplace stand out.
Working with a fireplace installation company can help bring your fireplace to life. Here at Dreifuss Fireplaces, we have an expert team who can help you to design your dream fireplace.
We only work with top-quality manufacturers and pride ourselves on excellent customer service. If you're interested in installing a fireplace in your home, get in touch with us today.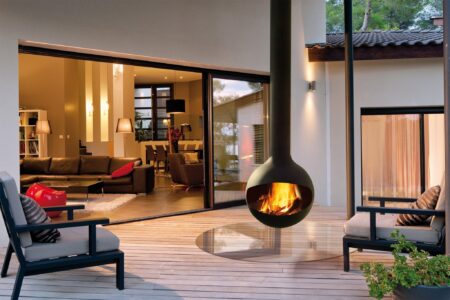 Venting a gas fireplace is crucial for proper air circulation and the removal of harmful combustion byproducts. However, not all homes are equipped with a
Read More »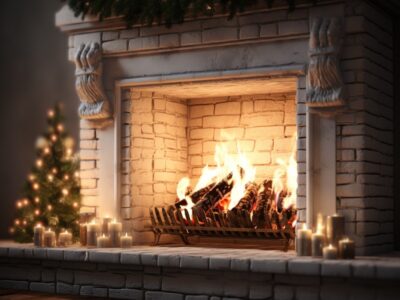 Cleaning white fireplace brick is essential to maintain its appearance and ensure the longevity of your fireplace. However, the cleaning process may vary depending on
Read More »
Looking to add a touch of elegance and warmth to your living space? Discover why a stone fireplace mantel is the perfect choice. Explore the
Read More »