Did you know that over half of American parents surveyed by OnePoll and Crayola want to be closer to their kids? TV time might be your go-to but it doesn't create close bonds.
Make the most of your time at the family pad by centering your next family night around the coziest feature of your house: the fireplace. You get warm and fuzzy feelings from a gas fireplace, a wood fireplace, or even an electric model.
Check out these fun family fireplace ideas to get some inspiration for your next night in.
Firelight Game Night
According to the Crayola family study, playing games and other interactive activities bring families closer than passive activities like television do.
Instead of adding screen time with a video game, unplug for a classic game night instead. Board games, playing cards, and activities like charades and "20 questions" are the way to go.
So much of why these games get overlooked these days has to do with interior design and atmosphere. Enjoying this family activity next to a crackling fireplace lends game night extra friendliness.
The warm glow of the fire makes game night cozier and more personal. Long gone are the days of buzzing fluorescent lights. You'll forget about stereotypical settings like nursing home game rooms and day camps in an instant.
Family Photos by the Fire
There's no purer way to connect with your loved ones than by looking through family photos and telling the tales behind them. In the age of Instagram and TikTok, you might think we see more family photos than ever. Yet, when scrolling through post after post on social media, it's easy for key moments to fade into the background.
Embrace photo books or digital slideshows by viewing them around your cozy fireplace. This family activity is a great opportunity to revisit pictures that came before the internet age. Sharing pictures by the fireplace places importance on family history and all you've done together over the decades.
If you don't have old photo albums, make Facebook and Instagram truly social by going through your pictures and videos together. Doing so next to the fire gives a traditional feeling to a modern activity.
Don't assume that your whole family has seen everything you post. Even if they have, they likely don't know all the backstories. So, take some fireplace time to share extra-special memories with your family.
Spooky and Not-So-Scary Fireside Stories
If recounting family memories isn't your style, embrace fiction with your household. If your clan loves scary stories, sitting by the fireplace with the lights off is the perfect way to share them. Better still, if it's a stormy night!
Consider making spooky storytime even more interactive by telling stories "popcorn-style." Each person adds a sentence to build a tale together. Or, try to one-up each other with scarier and scarier stories.
No worries if scary legends aren't your cup of tea. The fireplace is a perfect setting for telling any kind of story or reading any book.
It's an ideal place to tell bedtime stories and nursery rhymes to young kids. Or, practice reading out loud as a family activity with older kids. Even teens and all-adult family groups love quiet reading time together lying by the fireplace.
Reading next to the fireplace makes it a special occasion, not a chore. Making reading a family night event is the perfect way to instill a healthy habit in kids and adults alike. Telling stories together develops creativity that helps people remain inspired for life.
Fireside Family Dinners
When the American Heart Association surveyed 1,000 American adults in late 2022, they found that almost 9/10 wished they had more family dinners. Almost all parents agreed that eating together lowers stress. Enjoying dinner by your fireplace makes for a special family night.
Fireplaces are a mood-enhancing feature in dining rooms. Still, you don't need that setting for a nice fireside dinner. Indoor picnics and potluck-style meals are easy alternatives.
If you have an open gas or wood fireplace, you can even roast nuts, marshmallows, hot dogs, and other treats over the fire. Just make sure you're not using any accelerants or artificial fuels before doing so.
Indoor Camping "Trips"
If you're looking for something out-of-the-ordinary to do with your kids, consider indoor camping. Indoor camping "trips" have countless uses. They introduce first-time campers, bring sparks to sleepovers and school vacations, and adapt plans to bad weather.
Whether you "camp" for one night or combine several of these activities into a full day or two of entertainment, it can be great fun!
You can camp indoors with a tent, a pillow fort, or on a sleeping mat, air mattress, or in sleeping bags. Whichever option you choose will have the sense of camping in the comfort of your home. If you want to sleep "under the stars," try a star lamp or reusable, glow-in-the-dark decals on your ceiling.
Of course, you can't have a campfire indoors, but a fireplace is an awesome alternative. You'll hardly know the difference when snoozing in your sleeping bag next to a crackling wood fireplace.
When camping indoors next to the fire, keep fireplace safety in mind. Unlike with the other activities on this list, you aren't aware of the fire the entire time and should be extra cautious before dozing off. Make camp at least five feet or so away from the fire, especially if your fireplace isn't secure behind glass.
Find the Perfect Family Night Fireplace
These fireplace family night activities are a great starting point to make more of your time at home. No family night is complete without a great fireplace.
If you're looking to make new fireplace ideas or upgrades a reality, look no further than Dreifuss Fireplaces. We've provided homes throughout Philadelphia and the Delaware Valley with beautiful fireplaces of all kinds for almost 150 years. Reach out today, and we'll get you a free fireplace estimate in a few minutes.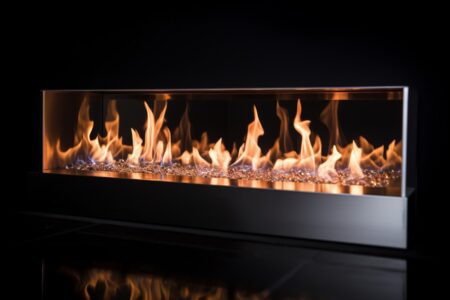 Gas fireplaces are a popular and convenient way to enjoy the warmth and coziness of a fire in your home. However, it is important to
Read More »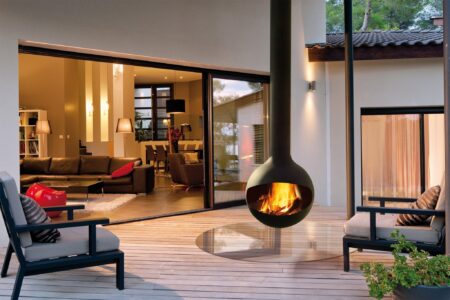 Venting a gas fireplace is crucial for proper air circulation and the removal of harmful combustion byproducts. However, not all homes are equipped with a
Read More »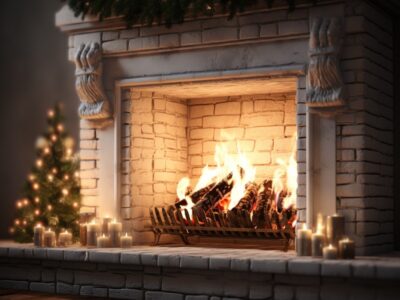 Cleaning white fireplace brick is essential to maintain its appearance and ensure the longevity of your fireplace. However, the cleaning process may vary depending on
Read More »