In the beginning, fireplaces were added to homes for purely functional reasons to keep everyone inside as warm as possible. Now that we have central heating systems, they can be added as a focal point element instead. This gives homeowners much more freedom to create a stunning design statement in their spaces.
Fireplaces are being brought into all different rooms throughout homes and are customized to fit every design style. The options are truly endless and it can be overwhelming to figure out your fireplace styling choices.
We've pulled together some of the most popular fireplace trends to help you develop a plan you're going to love for years and years to come! Check out these ideas for some inspiration!
Additional Texture
Wall treatments that add a textural element to a room are having a huge moment in interior design trends. Panelling, ornamental trim, or board and batten are great additions to a fireplace surround as well. They can take the design of the fireplace to another level and give the whole space more dimension.
Keeping the wall treatments the same color as the surrounding area, including the mantel or firebox, will help it feel fresh and modern. It's a subtle way to add interest and keep everything together as one cohesive look.
Traditional Shapes and Materials
For a long time, trending fireplaces were trying to step out of the traditional mode and come up with modern innovations. But in recent years, the style has turned back towards more traditional fireplaces.
This is especially true when it comes to the shapes you'll see in many homes. The materials have also shifted back to more natural stones or bricks surrounding the firebox instead of tile. It's fun to take more traditional elements and give them a slight twist for an added boost of interest and personality.
Keeping these time-tested lines and materials will ensure that your fireplace doesn't feel outdated in a short time period.
Extra Large Mantle
One of the fun things about having a fireplace in your home is the opportunity it provides for additional decorating. It's often a great place to add some larger artwork, candles, or holiday decor items. This is why many homeowners are choosing to add an extra large mantle so they can accommodate items easily.
A chunky mantle is a great way to make a major statement without taking up a lot of space or doing any major renovations. This simple addition can change the whole look of the room.
Pop of Wallpaper
An element of surprise and whimsy is always fun to add to a room. Wallpaper has made a serious comeback for that exact purpose. It's an easy way to incorporate different colors and patterns into your room on a larger scale.
Adding wallpaper to the space above your fireplace can draw even more attention and make it pop. Since the area is generally fairly small, you can step out of your comfort zone without a lot of commitment. It's the perfect opportunity to try new trends you might not otherwise.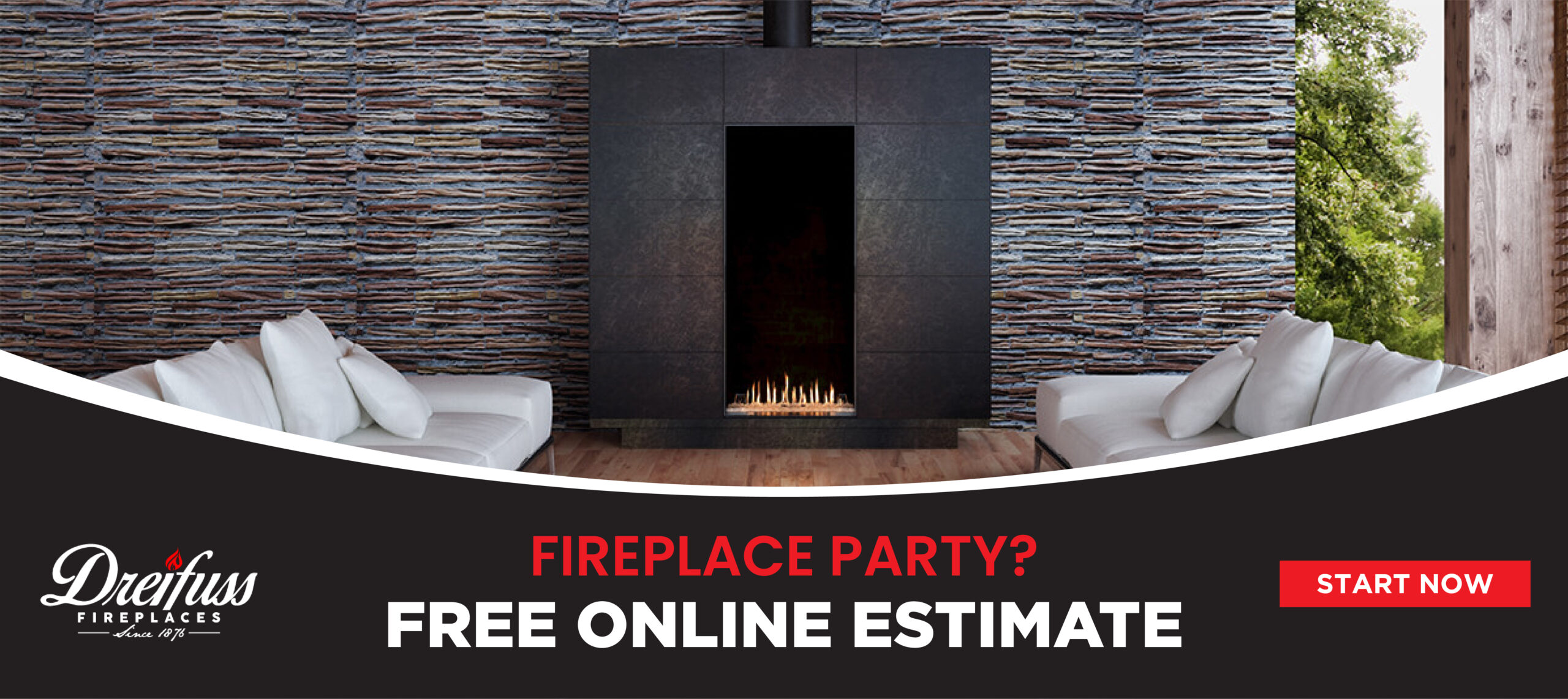 Major Statement
Too often homeowners miss the opportunity to make their fireplace upgrade a huge moment in their home. They keep the design choices simple and understated, which just isn't as fun as using it as a way to be bold and make a statement.
Consider taking your chosen material all the way to the ceiling for a grand feeling. Or go for an oversized look that feels modern and edgy. Taking your fireplace design one step further than the typical style can turn it into a show-stopper instead of something no one notices.
Floating Firebox
On the other hand, it can be equally as surprising to have a firebox all on its own without the major fanfare of a mantle and surround.
This kind of smooth integration is especially great for a smaller space, like a bathroom, where you'd enjoy having the fireplace. Luckily, there are so many different fireplace options available that don't require a lot of space or a chimney so they can be added in this way.
It's the perfect solution when you want your fireplace to feel fresh and modern but doesn't have a lot of space to work with.
Cozy Furniture Additions
The very best part of having a fireplace in your home is the added coziness it brings. And homeowners are leaning into that feeling on another level. No overview of current fireplace trends is complete without mentioning the need for cushy seating nearby.
In order to fully appreciate your amazing fireplace, you need to be able to sit in front of the fire and cuddle up with your loved ones. This can mean adding accent chairs to the space or integrating built-in benches as a part of the fireplace itself. Whichever route you choose, consider how you'd like your fireplace to be used and make it happen!
Connection Between Spaces
As newer homes drift away from fully open-concept floor plans, fireplaces can be a great way to keep spaces connected.
A double-sided fireplace helps you create that kind of separation between rooms but also allows a visual connection. This balance is helpful for creating a flow throughout your home and keeping the entire space feeling cohesive together. Not to mention how stunning and unexpected these additions can be.
Fireplace Styling Tips to Try in Your Home
When it comes to fireplace styling you want to find a balance between what's trendy and in style with something you're going to love for a long time. It's not an easy thing to upgrade or redo, so you should be sure you love your choice and that it's going to work well in your home through many other changes.
We offer a wide range of fireplaces that can fit any interior design style and be customized to fit your specific space. If you have any questions or would like to learn more about what our team can do for you, contact us today!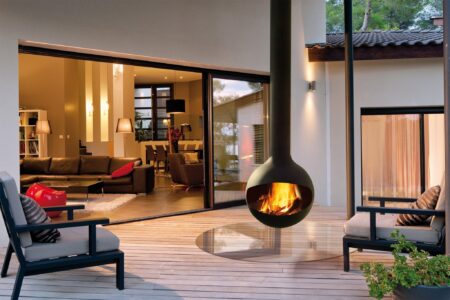 Venting a gas fireplace is crucial for proper air circulation and the removal of harmful combustion byproducts. However, not all homes are equipped with a
Read More »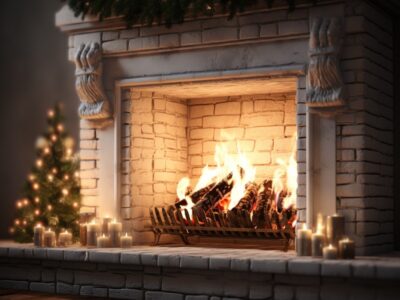 Cleaning white fireplace brick is essential to maintain its appearance and ensure the longevity of your fireplace. However, the cleaning process may vary depending on
Read More »
Looking to add a touch of elegance and warmth to your living space? Discover why a stone fireplace mantel is the perfect choice. Explore the
Read More »