Ethanol fireplaces are one of the newest innovations on the traditional fireplace that emphasize efficiency and easy maintenance. With the second leading cause of house fires being heating equipment, and one cause of this being a lack of upkeep, having a fireplace in your home that's easy to clean will lower your risk of a house fire.
Several new and established companies strive to design and create the best ethanol fireplaces in the industry. But what exactly makes a great ethanol fireplace? And how can you choose the one that's best for your home?
Keep reading to find out the answers to these questions and see if an ethanol fireplace is right for your living space.
What Makes Ethanol Fireplaces Different?
Most people are familiar with the benefits of having a fireplace in their homes. But they might not be as familiar with ethanol fireplaces and their advantages. While traditional and electrical fireplaces burn real firewood and heat via a heating coil and fan, respectively, ethanol fireplaces burn an alcohol-based fuel in a burner container.
Because they don't burn firewood, they don't produce smoke or soot, which makes them similar in some ways to electric fireplaces. But electric fireplaces don't produce real flames, nor can they be used if the power goes out.
Benefits and Features
When it comes to the features, there are several advantages to ethanol over other types of fireplaces. If any of these fit the bill for what you're looking for, be sure to research more on our top picks for how they might fit into your home.
No Ventilation or Difficult Installation Required
Since an ethanol fireplace burns bio-ethanol, a clean renewable fuel, it doesn't produce harmful amounts of gases and can be compared to burning a candle or two for a few hours, versus the pollutants and hazardous byproducts that traditional fireplaces produce.
This means that you don't need a vent to operate them. But since they're vent-less, some concessions have to be made. Bio ethanol fireplaces, therefore, aren't best for smaller spaces, so be sure to place or mount these in larger rooms or outside.
Customization Options Galore
Plenty of bio ethanol fireplaces are freestanding portable units, meaning they can be placed anywhere, inside or outside of your home. This means you won't be stuck trying to coordinate a room around a fully installed fireplace, rather the fireplace can be an add-on that completes a room's décor.
And although they don't require installation, there are options to have an ethanol fireplace installed as a wall or recessed unit, or integrated into a tabletop. These all have their pros and cons but excel especially in maximizing floor space.
They're Easy to Maintain
Since they burn similarly to a candle, they're also low-maintenance. Refueling is as easy as pouring the ethanol into the burner and lighting the fire, and you can easily adjust or extinguish the flames with the regulator rod and lid respectively.
5 of the Best Ethanol Fireplaces
There are plenty of quality designers making ethanol fireplaces today, but it can be difficult to pick out which one will be best for your needs. Here are a few top picks from some standout companies to consider.
1. The Broadway by Anywhere Fireplace
If you're looking to take advantage of a freestanding ethanol fireplace, the Broadway is a great choice. With a simple contemporary design that features glass panes on both sides and a curved body in the middle affixed to the panes. It's also fairly affordable, at only $389 compared to the average cost of a traditional fireplace of $2,314, installation included.
2. Eco-Feu Montreal 2-Sided Fireplace from The Soothing Company
Those with dividing walls or shared walls between their living room and bedroom may want a special type of fireplace that adds warmth and ambiance to two rooms at once. 2-sided fireplaces aren't a new invention, but they're still relatively uncommon, which means that you'll have a unique talking feature in your home.
But this bio ethanol fireplace doesn't have to be wall-mounted, it also comes with legs so it can be used as a freestanding unit. This adds versatility and is on par with the price of a traditional fireplace at around $2,859.
3. Ethanol Fireplace Log Set From Regal Flame
If you already have a traditional fireplace and you want to switch to ethanol without having your original gather dust, you might go for an ethanol fireplace insert conversion kit. Just place this in the hearth of the original fireplace and operate it like any other ethanol fireplace.
You'll get all the benefits of ethanol without having to sacrifice the fixture you already have. And these benefits come with a small $189.99 price tag.
4. Tabletop Fireplace by JHY Design
For romantic dinners and more intimate get-togethers, a small tabletop fireplace can take the place of a candle. This tabletop fireplace puts out an impressive amount of heat without being overwhelming, and as the most affordable fireplace on this list at just under $30, it's an easy way to add atmospheric lighting to your home.
5. Ecosmart Bioethanol Freestanding Fire Bowl From Starfire Direct
For many, a firepit may entail too much maintenance or clash with the rest of their backyard design. If you're looking for an outdoor fireplace that's low maintenance and retains a classic style that can go with nearly any color palette, this freestanding fire bowl is a great option for $1,595. The base is made of concrete and it features a stainless steel burner so it's durable and stylish.
Complete Your Home Design
Ethanol fireplaces can be a great addition to your indoor or outdoor living space, providing a warm ambiance without having to deal with installing a chimney or any ventilation. They're versatile, burn cleanly, and have easy maintenance so you can get back to what's important.
If this list has lit a creative spark in you and you're ready to take the plunge on an ethanol fireplace, get in touch with Dreifuss Fireplaces for your installation and servicing needs. We create custom fireplaces for a variety of spaces and have the expertise needed to take your home design to the next level.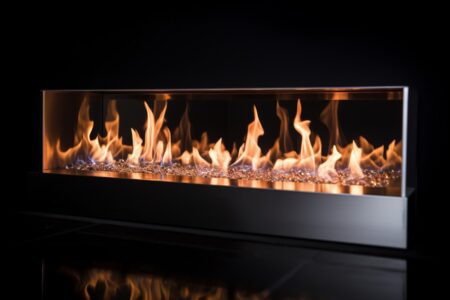 Gas fireplaces are a popular and convenient way to enjoy the warmth and coziness of a fire in your home. However, it is important to
Read More »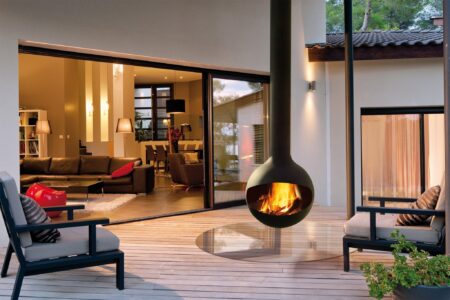 Venting a gas fireplace is crucial for proper air circulation and the removal of harmful combustion byproducts. However, not all homes are equipped with a
Read More »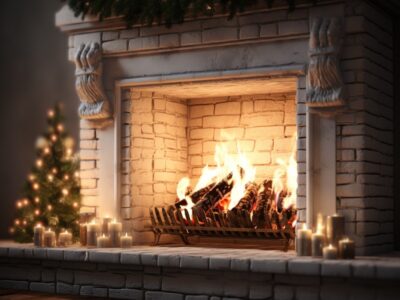 Cleaning white fireplace brick is essential to maintain its appearance and ensure the longevity of your fireplace. However, the cleaning process may vary depending on
Read More »