There are few things cozier than a wood-burning fireplace. That distinctive crackle the wood makes as it chars. That slightly smoky scentreminiscent of the festive season.
Of course, not everyone can have (nor do they want) a traditional fireplace in their home. They can be challenging to maintain and keep clean. Thankfully, fireplace design has come a long way since its invention in the 15th century.
People who still crave the aesthetic of an open fire can instead look to modern fireplace ideas. These include everything from long, elegant electric fireplaces that mimic the look and feel of a real fire to elegant floor-to-ceiling gas fireplaces with decorative mantles and more.
Read on to get some contemporary fireplace ideas for your home.
1. A Tiled Facade
One way to achieve modern fireplaces is to renovate your existing mantle using tiles.
Subway tiles have been on trend for kitchen backsplashes and bathrooms for a few years. And their popularity isn't showing any signs of slowing down. Why not continue this decidedly 2020s aesthetic into your living room and create a subway tile fireplace surround?
Alternatively, consider painting or refacing the brick facade of your fireplace. Nowadays, you can get everything from glass to metallic bricks. Try placing the bricks vertically instead of lengthways for a more contemporary feel.
2. Open Fireplace
An open fireplace is probably one of the most coveted fireplace solutions right now.
Yes, it's exactly what it sounds like; instead of having the fireplace covered by a glass front or a fireguard, the flames crackle gently in front of your eyes like a campfire.
Given their exposed nature, we recommend installing this type of fireplace in areas with less activity.
3. Large-Scale Artwork
Are you looking for a way to really highlight your large fireplace? It's time to visit your local art dealer and source some enormous, original art!
A vibrant, oversized artwork hung right about the mantle of your fireplace will lend a touch of drama to the room. Just remember that painting close to a fire can get hot, so it's best to do this with an electric fireplace to reduce risk.
4. Mini Fireplace
Instead of purchasing a tacky portable heater that's bound to break down as soon as it gets icy, why not go for a miniature fireplace?
These teeny versions of their traditional counterparts are surprisingly efficient and budget-friendly. Plus, they fit into even the smallest condos or rooms while still looking contemporary.
5. Think Outside the Box
When you first think of a fireplace, it's probably a traditional, Victorian-era style fireplace with a mantle and decorative surround that springs to mind. However, since the invention of electric and gas fireplaces, fireplace manufacturers have developed a wide array of styles.
You can go long and thin, making a feature of the flames themselves, or tall and narrow to fit into the corner of an oddly proportioned room. You can have a squat fireplace with a mantle far lower than the standard eye-level height.
Don't let tradition dominate your space design!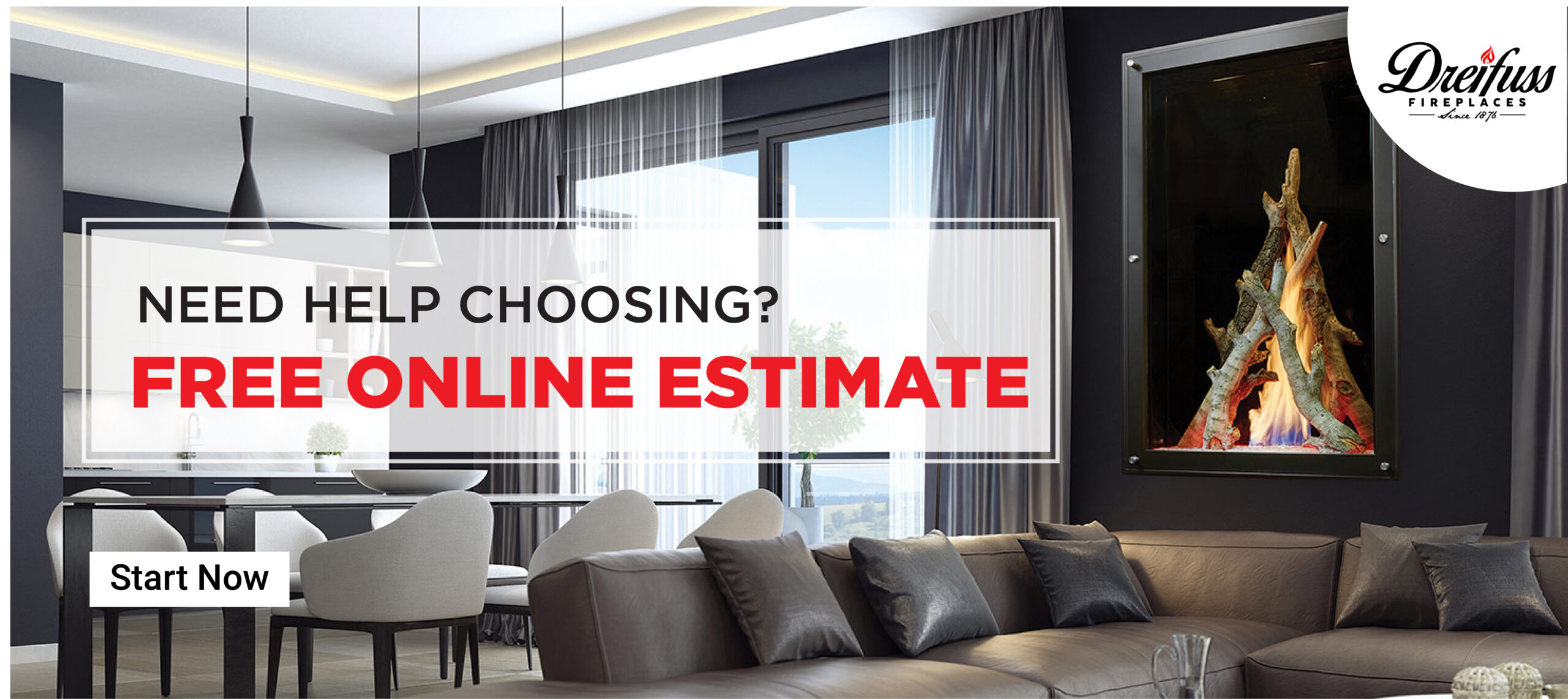 6. Tabletop Fireplace
Do you lack space? Are you undecided about whether you want a full-sized fireplace? Are you not interested in renovating your room to install a fireplace?
A tabletop fireplace can give you the cozy crackle you crave while being conveniently portable, easy to turn on or off, and highly decorative. Get one for your coffee table today!
7. Doubles Down on Display
Don't get rid of that non-working traditional fireplace surround. Instead, make it current by adorning the mantle with your contemporary collections.
It could be ceramic sculptures by your favorite artist, woven baskets in different sizes and styles, or even Marvel action figurines!
Do you want to see the flames roar inside the firebox once again? Have a gas or electric fireplace installed where the wood once sat. It's a much safer option.
8. Channel Cabin Chic
With the rise of trends like cottagecore, hygge, and the urban homesteading movement, anything rustic has automatically become modern.
This means wood-burning stoves are back in with a vengeance. After all, they don't just heat your home. You can also cook a pretty delicious red wine and beef stew on top of them.
Make a feature of your new stove in your home. Create a brick or tile fireplace recess, and have your freshly chopped kindling stacked neatly to one side.
9. Double-Glass Fireplace
The double-glass fireplace is one of the most showstopping options today. They don't just keep you and your family warmthey're almost guaranteed to be the feature of any room they're installed in.
The glass fronts on opposite sides of the fire define this type of fireplace, meaning you can see right the way through the fireplace. This makes them great for smaller, open-plan spaces.
10. Make the Most of Marble
Nothing says modern more than an enormous chunk of marble. Double down on the contemporary feel by choosing black and white contrasting stones or slabs with black veins running through the white quartz.
If you do choose to install a marble facade, go big. This type of fireplace needs to be the centerpiece of a room.
Incorporate Modern Fireplace Ideas Into Your Property
In the 21st century, the sky really is the limit when it comes to modern fireplace ideas. Rather than being restricted by keeping up with the Jones trends, homeowners and property managers can choose the type and style of fireplace that best suits their needs and aesthetics.
So you love the design stylings of the 1920s Art Deco era? You can have it!
Do you prefer a luxurious marble fireplace that's simply beautiful to look at? Get that installed!
Are you a renter looking for a cozy portable fireplace that moves with you? There's an option out there!
If you're having trouble deciding between a wood-burning, gas, and electric fireplace, contact the Dreifuss Fireplaces team today. We've been serving Pennsylvania homeowners and commercial property owners for over a century and are experts at helping you create a welcoming ambiance in any home.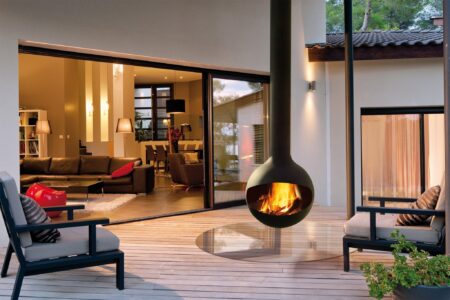 Venting a gas fireplace is crucial for proper air circulation and the removal of harmful combustion byproducts. However, not all homes are equipped with a
Read More »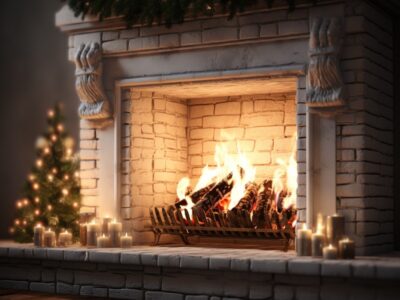 Cleaning white fireplace brick is essential to maintain its appearance and ensure the longevity of your fireplace. However, the cleaning process may vary depending on
Read More »
Looking to add a touch of elegance and warmth to your living space? Discover why a stone fireplace mantel is the perfect choice. Explore the
Read More »