Fireplaces have been an integral part of home architecture for centuries. They act as a central meeting point in the home for families to gather and spend quality time together.
They also have the advantage of bringing warmth and comfort into your space. This makes them essentials on cold, dark nights. With a good quality fire, you will be able to heat all your large living spaces.
But how do you make such an important feature a focal point in your space? It might be difficult to think of ways to express your personality when it comes to a new fireplace.
This article is here to give you 12 ideas for home design to make your fireplace pop. This includes elements of fireplace design, interior decoration, and styling. Read on to find out more!
1. Classical Surround
Traditional fireplace styles have survived the test of time for a reason. Their classical elegance lends itself as an eye-catching focal point in any room.
They tend to feature ornate details and larger mantles and surrounds. So they look great as stand-alone features or decorated with other items.
Want to keep a low-key design?
You can still keep traditional fireplace features such as exposed bricks or metalwork. This is ideal for older houses that have some of their original features. You can integrate elements of the house's personality into your fireplace design!
2. Eye-Catching Tiles
Tiles can make a great alternative to plastering or glass for fireplaces. You can use large format tiles of natural stone or marble. Or if you prefer something brighter, you could go for a patterned ceramic tile.
Tiles also have the benefit of being easy to clean and don't gather as much dust as other materials.
3. Unique Firebox
Choosing a unique firebox as part of your new fireplace design is a great way to create a focal point. You can have fun with the design whether you choose an electric, gas, or wood-burning fireplace. Having a unique firebox will showcase the flames in the best light.
As an alternative to the typical glass firebox, you could opt for some metallic finishes. Gold, bronze, and silver will all look amazing. They all have reflective qualities which will add some luxury to your home.
Play with different shapes or positions than the typical square box. You could have an angles firebox, or go for a more shallow, rectangular box. These will look sleek and modern in any living space.
4. Double-Sided Fireplace
A double-sided fireplace is the epitome of ultra-sleek modern design. Not only does it look amazing, but it also facilitates many seating areas. As you will be able to see the fire all the way around, this will naturally draw attention to the fireplace.
A tempered glass surround will keep your fire burning longer. And it will make the flames look more beautiful. The glass will catch reflections of the fire, making the fire seem brighter from all angles.
5. Accent Wall
Accent walls are an excellent way to draw attention to your fireplace. You can create these walls in different ways, such as by painting them a contrasting color. or by adding interesting angles or textures to the woodwork.
Create more of a feature wall by adding some places to hold firewood in the surround of your fireplace. This can act as functional storage, as well as look pleasing to the eye!
6. Use Lighting
Lighting is a very powerful way of creating focal points in a room. It will highlight key areas that you want to draw attention to. Achieve this by using spotlights underneath or above the fireplace.
You could also hang a pendant lamp or chandelier overhead. This is particularly effective if you have a seating area around the fireplace. You will get plenty of functional light as well as style!
Using hidden LED strips is also a great way to make your fireplace stand out. These strips often come with multi-color functions. So they can change the ambiance of the room depending on your mood.
Whichever lighting you choose, aim for diffused light. This is so that it doesn't distract from the main attraction – the fire!
7. Add Art
Fireplaces are ideal places to display artwork or photos, as they are often located in the center of a room. Eye-catching artwork will draw your eye to the fireplace and adds a splash of personality.
Hang a single piece above the fireplace, or lean several smaller pieces along the mantle. Also, try playing around with the colors of the frames. They can complement or contrast the colors you have on your fireplace.
If you prefer to show a variety of photos, then you could hang a digital frame or television above the fireplace. Then you can have a slideshow of photos or artwork depending on the occasion.
8. Mirror Mirror
Mirrors are a perfect way to create a focal point on your fireplace. It will make the room feel bigger and brighter, providing a more open feel. It is an excellent alternative if you don't have any artwork or TV to hang over the fireplace.
Mirrors come in many styles, making them great for adding personality to a fireplace. Depending on the size of your fireplace, you could try hanging a cluster of mirrors! Lighted mirrors could also be an interesting choice and extra attention-grabbing.
There are a few considerations when you are hanging a mirror. Make sure you hang the mirror at the right height, not too high that it cannot get used. Check where the mirror is reflecting, in case you get any glare or unwanted angles from other spaces.
9. Focus on Family
Fireplace mantles are a wonderful place to display family items. You may have things that you have collected on holidays or photos from your children.
Try not to overcrowd the mantle with items though, as it can become cluttered and hard to clean. If you want to display a larger number of objects, consider getting some custom storage built around the fireplace. Then you can enjoy extra space to display and store precious items.
10. Bold Decor
Add some bold decor to your fireplace to make it more of a focal point. Try to choose items that add visual interest, such as a statement clock or an imposing candelabra.
Metallic colors are a good choice if you want to create contrast. Often fireplaces have matte finishes, so the shine from the metal can help to catch attention.
You could also play with bright-colored items like dried flowers. This looks especially great if you have a monochromatic fireplace.
11. Lay the Groundwork
People often forget about the floor area around the fireplace. But they are important for protecting the rest of your floor and are practical for keeping ash and dust at bay.
If you want to make this area stand out then try using an eye-catching tile. This could be a bright color, geometric shapes, or mosaic tiles. There are many different finishes from glossy to matte, as well as materials.
Stone or marble tiles are some of the most hard-wearing. But ceramic tiles are also a great budget option. There are many different colors and patterns available.
12. Update Your Mantel
The mantel is one of the most interesting features of any fireplace. Capitalize on this by updating it to stand out as its own focal point.
You could achieve this by painting it a contrasting color to the rest of the fireplace. Dark colors are often the most striking, but you could also play around with darker shades of blue or green. This works well in combination with stone or marble tiles.
Try updating to a wooden mantel. Showing off the natural coloring is also ideal for a rustic feel. This is guaranteed to give a cozy, warm atmosphere in any room.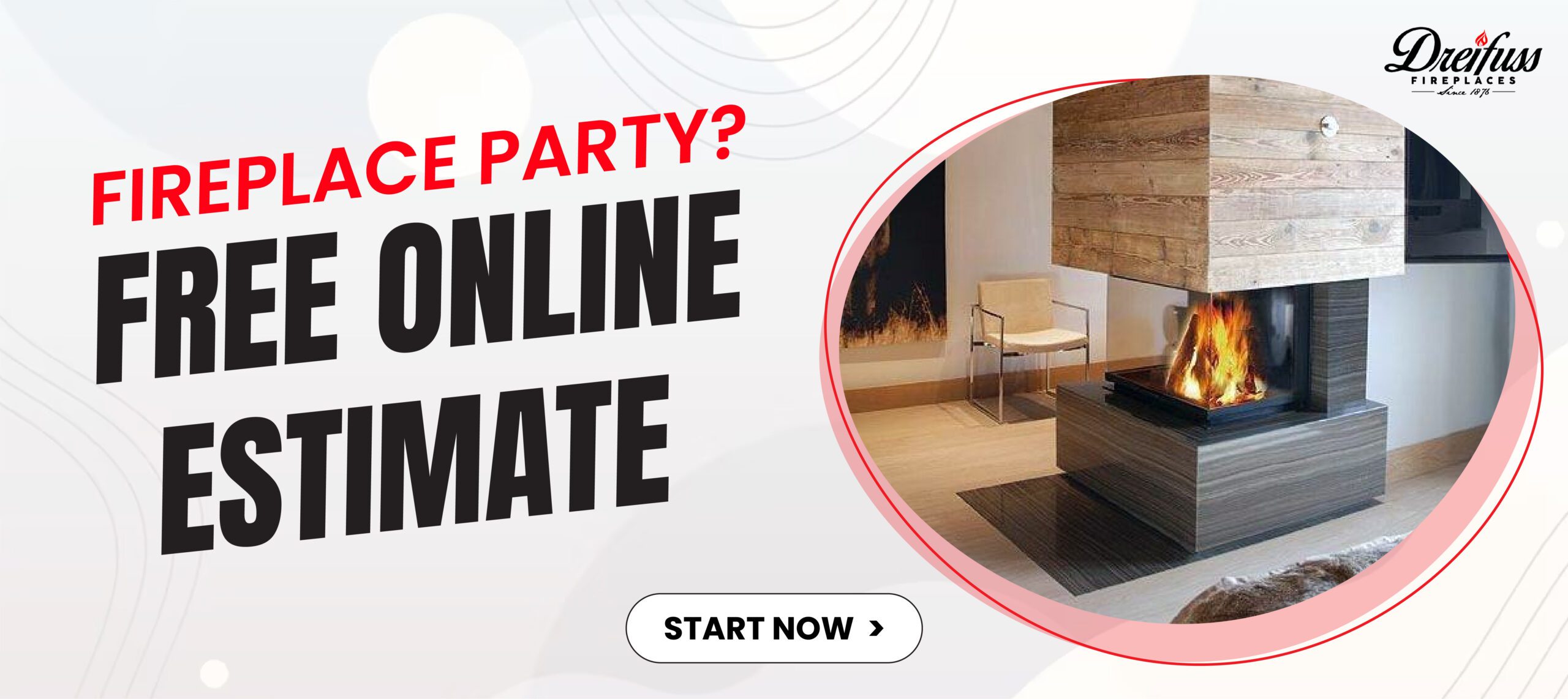 A Beautiful Fireplace Focal Point
Creating a focal point is an important element of interior design. It helps to draw attention to key features and areas in a room and can help inform the rest of your home design.
Fireplaces are stunning centerpieces in any home. This article has given you several ideas of ways to enhance their appeal!
Here at Dreifuss Fireplaces, we have over 100 years of experience creating fireplaces. We specialize in residential and commercial fireplaces, providing high-quality building and installation. We focus on excellent customer service and always focus on safety.
Get in touch with us today to find out how we can help you with your next fireplace project!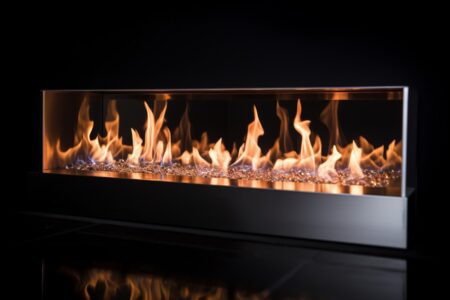 Gas fireplaces are a popular and convenient way to enjoy the warmth and coziness of a fire in your home. However, it is important to
Read More »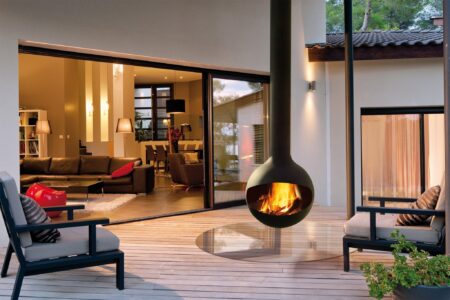 Venting a gas fireplace is crucial for proper air circulation and the removal of harmful combustion byproducts. However, not all homes are equipped with a
Read More »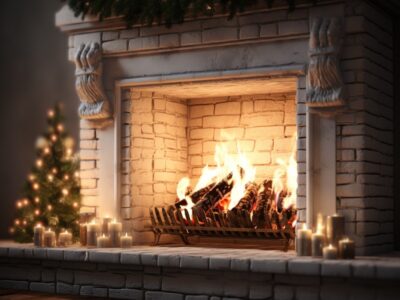 Cleaning white fireplace brick is essential to maintain its appearance and ensure the longevity of your fireplace. However, the cleaning process may vary depending on
Read More »