Do you have a fireplace in your home that could use a little refresh? Then, it may be time for a fireplace remodel! In this blog post, we will be showcasing 20 beautiful fireplace remodel ideas to inspire you. 
Fireplaces can add charm and character to a room, and with the right design, they can be updated to match the style of your home. So if you're thinking about fireplace renovation, read on for some inspiration!
1. Go for a Modern Look With a Sleek, White Fireplace Surround
A fireplace doesn't have to be traditional! But if you're going for a more contemporary look in your home, why not try a modern fireplace surrounded by sleek, white marble?
It's a statement piece that will add some wow factor to your space.
2. Give Your Fireplace a Rustic Makeover With Stone
Consider using stone as your material of choice for a fireplace with some rustic charm. You can use real stone or opt for a stone fireplace surround made of concrete or other material.
Either way, it'll give your fireplace an instant upgrade.
3. Go for a Glamorous Look With a Metallic Surround
Try using a metallic surround if you want to add glamor to your fireplace. Gold, brass, and bronze are all great choices that instantly elevate your fireplace.
It's also a great way to add some luxury to your space.
4. Make it a Focal Point
Whether you're going for a rustic or modern look, one thing's for sure: Your fireplace should be the star of the show. If your current fireplace looks a little lackluster, consider giving it a makeover that'll make it stand out. 
One idea is to add an exciting mantel or surround that reflects your style.
5. Get Creative With Patterned Tile
If you want to get creative with your fireplace surround, try using patterned tile!
There are so many fun and unique patterns to choose from, so you can find something that fits your style.
6. Keep It Simple With a Black and White Surround
Sometimes, less is more! If you want a fireplace surround that's classic and timeless, stick to black and white. It's a chic and elegant look that will never go out of style.
7. Add Some Color With a Painted Surround
If you want to add color to your fireplace surround, try painting it! You can use one solid color or get creative with a two-toned effect. Either way, it'll add some personality to your space.
8. Use Natural Materials for a Cozy Surround
There's nothing cozier than a fireplace surrounded by natural materials! Wood and brick are all great choices that will make your fireplace feel like an extension of your home.
Then, extend the coziness to the rest of the room by adding some cozy furnishings and décor.
9. Incorporate a Unique Pattern With a Painted Stenciled Surround
If you want to add some pattern to your fireplace surround, painting is a great way to do it! You can either use stencils or freehand your design.
Either way, it'll add some interest to your fireplace.
10. Create an Elegant Look With a Marble Fireplace Surround
Marble surrounds are classic and elegant, and they're a statement piece!
Marble is the way to go if you want to add luxury to your room.
11. Go For a Dramatic Look
Another way to make your fireplace stand out is to look more dramatic. That might mean choosing an oversized fireplace insert or surround or using bold and bright colors in your design.
Whatever you do, make sure it fits with the overall aesthetic of your home. You don't want your fireplace to stick out like a sore thumb!
12. Add Some Texture With a Stucco Fireplace Surround
If you want to add texture to your surround, stucco is a great option! It's a material that can be easily molded, so you can create any design you want.
13. Get Creative With Ceramic Tile
Ceramic tile is another excellent option for fireplace surrounds! You can use it to create any design you want, and it's straightforward to maintain.
14. Add Your Personality
Another way to personalize your fireplace is to add some unique details. For instance, you could use decorative tiles to create a one-of-a-kind hearth. Or you could add a custom mantel or surround. 
Whatever you do, make sure it reflects your style. After all, this is your space!
15. Create a Modern Look With a Concrete Fireplace Surround
If you want to create a modern look in your home, consider using a concrete fireplace surround.
It's a very versatile material, so you can easily make any design you want.
16. Use Glass for a Sleek and Chic Fireplace Surround
If you're looking for a sleek and chic fireplace, glass is the way to go! It's easy to clean and maintain, creating a modern look in your home.
Glassy fireplaces also reflect light, making your room appear brighter and more open.
17. Incorporate Storage
If you're short on space, one way to make the most of your fireplace remodel is to incorporate storage into the design.
For instance, you could install shelves on either side of the fireplace for storing firewood or other materials. You could also build a cabinet into the mantel area for holding things like books, magazines, and games.
18. Don't Forget the Details
When it comes to fireplaces, the little details often make all the difference. So when planning your fireplace remodel, pay attention to things like the hardware, trim, and other finishing touches.
These elements can help tie the whole look together, and they might even be the thing that finally gives your fireplace that "wow" factor.
19. Consider Functionality
While a fireplace is a beautiful addition to any home, it's essential to consider its function when planning to update a fireplace. For instance, if you live in an area with cold winters, you'll want to ensure your fireplace can generate enough heat to keep your home warm. 
Alternatively, suppose you live in a more moderate climate. In that case, you should focus on using your fireplace as a decorative element.
20. Bring in the Outdoors
One trend that's becoming increasingly popular is incorporating elements of nature into the design of indoor spaces. And that includes fireplaces! 
If you live in an area with a ton of beautiful natural scenery, consider using some of it to inspire your fireplace remodel. For example, you could install a stone fireplace surround that mimics the look of a rocky cliff face or use river rocks to create a unique and eye-catching mantel.
Are You Ready For a New Fireplace Remodel?
Now that you've seen these fireplace remodel ideas, it's time to start planning your own! Whether you want a classic look or a modern aesthetic, there's an option for you. 
Dreifuss Fireplaces in Philadelphia can help you bring your vision to life. With over 100 years of experience, our team of experts will make sure your fireplace renovation is everything you've ever wanted. So contact us today to get started!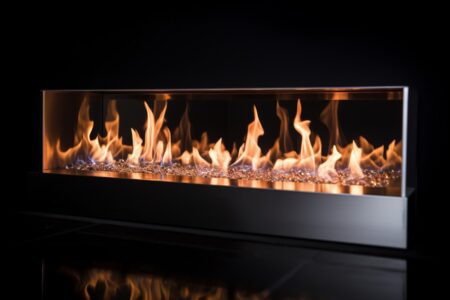 Gas fireplaces are a popular and convenient way to enjoy the warmth and coziness of a fire in your home. However, it is important to
Read More »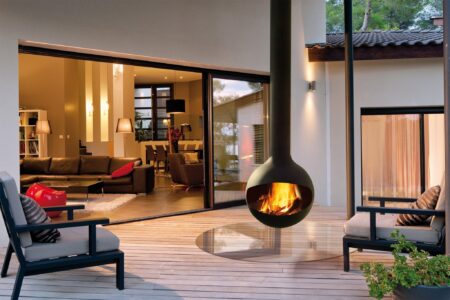 Venting a gas fireplace is crucial for proper air circulation and the removal of harmful combustion byproducts. However, not all homes are equipped with a
Read More »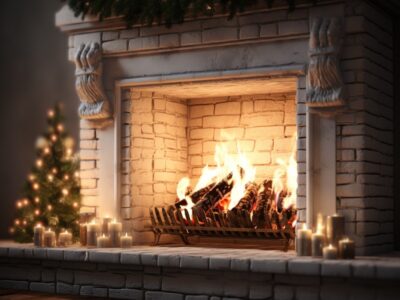 Cleaning white fireplace brick is essential to maintain its appearance and ensure the longevity of your fireplace. However, the cleaning process may vary depending on
Read More »