Fireplaces are one of the most popular home additions. In fact, according to a survey conducted by the National Association of Realtors, just under 50% of all homebuyers would be ready to pay more for a house with at least one fireplace!
Fireplaces are the perfect focal point for any home. They exude warmth, coziness, and comfort. But if you look around your space and feel it is a little bit blah, it might be time to consider a few fireplace upgrades. Adding or renovating something as beautiful and inviting as a flickering fireplace can go a long way toward improving the look of your space.
So, if you're sick of staring at the same boring walls and don't feel like doing a full-scale home renovation, it may be time to think about new fireplace designs. Read on and discover five simple but effective upgrades you can make to wow friends and family and elevate the feel of your space.
1. Add Glass Fireplace Doors
A warm fire is delightful on a chilly night. But, fires left unattended are unsafe. In contrast to a gas fireplace, which you can turn off, you need closed glass doors to walk away from a wood fire.
It is simple to add this feature to a preexisting fireplace. The uniform diameters of the doors let them fit into the flat opening of your firebox.
2. Get Your Firebrick in Shape
Fireplace mortar can crumble, fall out, and crack after years of blazing hot fires. In addition to being unattractive, gapping mortar joints make bricks more susceptible to damage.
Examine the integrity of the mortar in your firebox before the wood-burning season begins, and spend an hour or two replacing any that show deterioration.
3. Install a Mantel
Don't get bored by your mantel. Kits for assembling precise, realistic models are available and require only a few twists of the screwdriver to get the job done. You can change your fireplace's appearance in less than a day!
The wooden mantle that frames a hearth is one reason it has survived. It's romantic and enduring, as well as anchors the fireplace. In addition to being an architectural focal point in a room, a mantel can also function as a shelf for displaying treasures.
Because of their endurance, old mantles can still be seen in the dining rooms, parlors, and bedrooms of older homes, even after the fireboxes were covered to stop drafts. Some discarded mantels have even found their way to salvage yards. You might pick one up for a fair price and give that beautiful mantle a new lease on life.
A new mantle can give a simple stone-tile fireplace some eye-catching character. For more personality, look for designs that use a variety of decorative molding styles.
4. Add a Gas Fireplace
On a chilly night, there is only one thing better than enjoying a roaring fire, and that's a roaring fire that doesn't need constant tending or cleaning up. With today's gas fireplace alternatives, you get those benefits.
The meager blue flames and fake "logs" are long gone. Modern versions burn far more realistically. They have tall, orange-yellow flames that jump and flutter around ceramic-fiber logs molded from actual wood.
These types of fireplaces emit brilliant glowing embers that look and feel like the real deal! You may want to take a moment and check out a few of our electric fireplace options. There is something for every home style and décor aesthetic with our selection of fireplace styles.
Also, consider other rooms within your home that could use the warmth and appeal of a gas fireplace. Dens, basements, and even kitchens can benefit from the statement a fireplace can make.
5. Tile Your Hearth
Think about adding some new, bright tiles to liven things up. In just one or two weekends, you can transform the appearance of your fireplaceand your space. Adding bold and vibrant tile adds character and makes a statement of an otherwise plain fireplace.
Although designer tile is a fantastic hearth material, it isn't always the best choice. However, there are a variety of alternative masonry materials, from elegant white marble to rustic terra-cotta, that are suitable for all kinds of fireplaces. The only requirement is that they must stand up to extreme heat.
You can also tile the area around your fireplace. Think about using art tiles as a more elegant cover-up rather than painting your fireplace brick with white semigloss. A fireplace can serve as the room's focal point and establish the overall design of the space.
Smooth glass tiles are the perfect choice for creating a modern mood, while rough brick can bind a rustic space together. Whatever the style of your space, you can find the perfect tile for the mood and style of your room.
Redesign your fireplace with granite, marble, or slate tiles in hues that contrast with the surrounding architecture. Large tiles with fewer grout lines create a more cohesive and classic appearance. Try mosaic tiles made of stone, glass, and ceramic (or even a combination of these materials) for a more contemporary twist and a textured design.
Bonus Tip: Accessorize Your Fireplace
The fireplace, which serves as the room's focal point, provides an ideal display space for your collectibles. To build a collection of your favorite pieces, layer framed art, pottery, old books, and other keepsakes.
Fireplaces should only be adorned with non-combustible items because of fire safety considerations. However, you have many more decorating options if your fireplace isn't working or you simply decide not to light it. Add personal touches to your fireplace mantel or hearth with vases, books, plants in pots, and other decorative items.
Is It Time for Fireplace Upgrades in Your Home?
Fireplace upgrades are an easy way to make a big difference in the feel of your home. After all, a cozy room with an inviting fire is where everyone wants to be.
Ready to shop for the new fireplace of your dreams? We can help you get started!
Regardless of the size or style of your space, Dreifuss Fireplaces is dedicated to helping you find the perfect design that will work for you. Contact us or check out our Blog section for helpful tips to bring warmth and style to your space.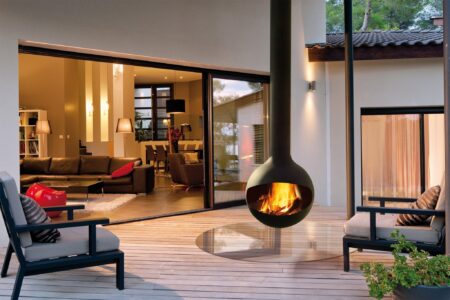 Venting a gas fireplace is crucial for proper air circulation and the removal of harmful combustion byproducts. However, not all homes are equipped with a
Read More »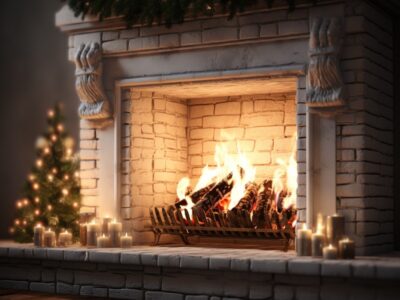 Cleaning white fireplace brick is essential to maintain its appearance and ensure the longevity of your fireplace. However, the cleaning process may vary depending on
Read More »
Looking to add a touch of elegance and warmth to your living space? Discover why a stone fireplace mantel is the perfect choice. Explore the
Read More »