Across the US around 61% of homes are built with no fireplace.
In the past, adding a fireplace to a home was no small task, but these days it's much easier. Someone can install a gas fireplace in their home without much difficulty, and it can be a very effective way of keeping a home warm.
A gas fireplace can be a great addition to almost any room, but they do require maintenance. There are certain things that people should do to keep their fireplaces clean and in good working order.
For 5 key tips on how to clean a gas fireplace, keep reading.
1. Clean the Glass
Gas fireplaces typically have glass paneling on the front. When it's brand new, this will be crystal clear, but it will become dirtier with use. Visible dirt on the glass is a clear sign that you need to clean your gas fireplace.
Most gas fireplaces are made with removable doors, which makes it much easier to keep them clean. The manufacturer's instructions should explain how to remove the glass from your fireplace safely.
Lay down a dust sheet or some newspaper, and place the glass on this once you've removed it. You don't need anything too specialized to clean it, just some regular window or glass cleaner that you can find at a supermarket. If you want to avoid using chemicals, you can use a mixture of lemon juice and white vinegar in a spray bottle.
Spray the glass and gently wipe it, ideally with a microfibre cloth. This should get rid of most of the dirt, and then you can dry it off with some kitchen towels to prevent streaks from showing up. You should then leave it to air dry for around 30 minutes before putting it back on your fireplace.
2. Clean the Interior
Cleaning the glass will have things looking great, but to properly clean a gas fireplace, you need to get the inside as well. Not only will doing so make your fireplace look better, but it will help maximize its lifespan.
The first thing you want to do is ensure that your fireplace is turned off. If you've used it recently, give it plenty of time to cool.
Start by wiping the interior, removing things like dirt, debris, and cobwebs. You could use a vacuum cleaner for this, but you'll need to be careful not to suck up things like small pieces of coal or anything else.
If you can, you'll want to remove any logs and coal so that you can clean everything properly. It can be a good idea to take a picture of your fireplace before moving anything to make sure you can put it back the same way once you're done.
Heating engineers will generally do all of this during an annual inspection. In general, however, this should be done more frequently than once a year, so you should do it yourself from time to time.
3. Clean and Replace Logs/Coal
There are all kinds of different designs for gas fireplaces. Many of them are made to look similar to traditional wood-burning or coal fireplaces. With these, it may or may not be safe to remove the coal/logs.
The manufacturer's guide should tell you whether or not you can remove them. If you can, you should take them out to clean them when doing the rest of the interior.
Take the coals/logs outside and brush them off with a soft-bristled brush to remove any dirt or debris. Avoid getting them wet or using any kind of spray. This can affect their appearance and may even stop them from working properly.
While doing this, keep an eye out for any cracks or rust spots. If you find any then there may be an issue with your gas fire. You should contact a fireplace maintenance company to take a look at it.
4. Observe the Pilot Flame
The best thing to do when it comes to cleaning your fireplace is to do it regularly. Keeping on top of things will ensure it stays in a good state and will prevent a large buildup of dirt. With that in mind, how often a fireplace needs cleaning will depend on its use, which will vary from household to household.
Something else that you can look out for is the color of the pilot light. When your fireplace is clean, the flame will be blue with a yellow tip.
If you notice that the appearance of the flame has changed or that a lot of soot is gathering on the various fireplace components, there may be an issue with the gas line. In this case, you should contact your gas company to inspect the line and determine what the problem is.
5. Book an Annual Gas Fireplace Service
While you should make the effort to keep your gas fireplace clean and in good shape, you should still have it inspected by a professional at least once a year. A professional gas fireplace repair service will know more about maintaining your fireplace, so they'll be able to spot any issues that you might have missed.
This is essential, not just for keeping your fireplace in working order but also for keeping it safe. You should also keep in mind that some fireplace manufacturers will only uphold their warranty if annual services are conducted.
Keeping Your Gas Fireplace Clean
Keeping your gas fireplace clean is relatively simple, as long as you stay on top of it. Take the effort to clean it regularly, and it will stay in good working order. Annual inspections will also ensure it functions properly and remains safe.
Dreifuss Fireplaces is a leading fireplace installation service that works throughout New Jersey and Pennsylvania. If you're after a gas fireplace or any other type of fireplace, we can take care of it. If you have any questions about what we offer, click here to contact us today.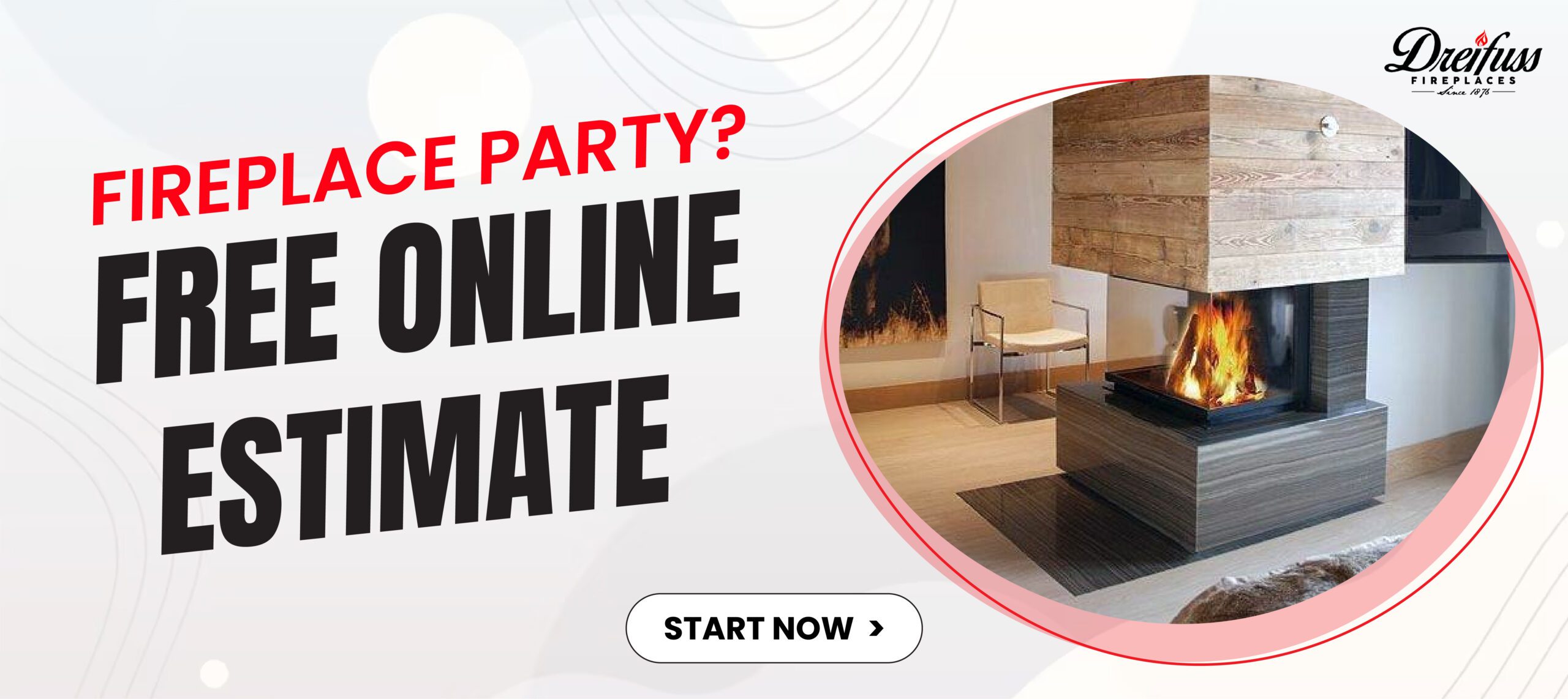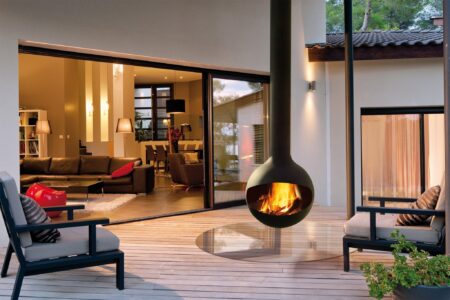 Venting a gas fireplace is crucial for proper air circulation and the removal of harmful combustion byproducts. However, not all homes are equipped with a
Read More »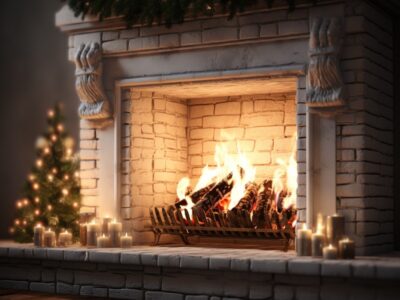 Cleaning white fireplace brick is essential to maintain its appearance and ensure the longevity of your fireplace. However, the cleaning process may vary depending on
Read More »
Looking to add a touch of elegance and warmth to your living space? Discover why a stone fireplace mantel is the perfect choice. Explore the
Read More »