A recent survey found that right around 70% of American homeowners are planning to make big changes in the interiors of their houses soon. They want to spice things up in their homes and give them a brand-new look that will work well for years to come.
If you're trying to find ways to reinvent the interior of your home, how about installing a custom fireplace? A custom fireplace installation can completely revamp the look and feel of your home's interior design in no time.
We've compiled a list of reasons why you should strongly consider sticking a new fireplace in your home that's customized for you. Here are the six biggest benefits of taking the time to install a fireplace like this.
1. Comes in the Right Size
If you choose to purchase a ready-made fireplace, you're going to be limited when it comes to what size it can be. You'll have to choose from the sizes that are available and try to pick the one that's going to work best in your home.
You'll have a lot more flexibility in terms of the size of your fireplace when you go the custom route. You can create a custom fireplace that is pretty much whatever size you want.
This will provide you with more options as far as where you can put a fireplace. It's one of the top reasons to make your new fireplace a custom one from the start.
2. Works With the Current Interior Design
When you're customizing a fireplace for your home, you won't need to worry about it clashing with its current interior design. You can ensure that a custom fireplace will work well with the interior design that'll surround it.
It doesn't matter if you have a modern design in your house, a contemporary one, or another type of interior design. You'll love knowing that a custom fireplace will look right at home when you have it installed.
3. Creates a Strong Focal Point
You want the new fireplace that you're going to be installing in your home to complement your interior design. But at the same time, you don't want it to blend in too much and get lost in the shuffle.
Fortunately, this isn't going to be an issue when you go with a custom fireplace for your house. Even though it's going to work nicely with your interior design, it's also going to stand out and turn into a strong focal point as soon as you have it installed.
You're more than welcome to incorporate whichever design ideas you might want into a custom fireplace to make sure this is the case. You'll take so much pride in a fireplace like this when you install it in your home.
4. Makes a Room More Relaxing
Is there anything better than sitting by a fire after a long day at the office and taking it easy for a few hours? You'll be able to do this with almost any fireplace, but you can take your relaxation levels to new heights when you install a custom fireplace.
If you're like most people, many of your days are likely filled with stress. You can make this stress melt away by taking a seat next to a custom fireplace and letting it ease your troubled mind.
Of all the benefits associated with installing a custom fireplace, this might be the best one. You'll find that a custom fireplace will be well worth the price you'll pay for it in this regard.
5. Increases a Home's Value
Installing a custom fireplace in your home is going to require you to make an investment in it. A custom fireplace will typically cost more than another type of new fireplace.
But as long as you inject the right design ideas into it, it'll prove to be an excellent investment. You're going to find that a custom fireplace will almost always increase the value of a home.
The custom fireplace that you install today could turn into an excellent selling feature when you attempt to sell your home at some point. It'll make you so glad that you decided to go in this direction when installing a new fireplace versus going with a ready-made fireplace that doesn't stand out as much.
6. Improves a Home's Energy Efficiency
A custom fireplace will put more money into your pockets by doing more than just increasing your home's value. It'll also make it possible for you to make your home more energy efficient as a whole.
When you have a custom fireplace that you can turn on to heat up a room, you won't have to be concerned about running your HVAC system all the time. It'll bring your energy costs back down to earth in a hurry.
It'll also be better for the environment when you run a custom fireplace for a little while as opposed to firing up your whole HVAC system. It's one more reason why you should customize a fireplace that'll be the right size for a specific room in your house.
Invest in a Custom Fireplace Today
Now that you've learned about the different benefits of installing a custom fireplace in your home, would you like to find out more about doing it? Dreifuss Fireplaces can help you customize a fireplace that'll be absolutely perfect for your home.
We've been supplying residential and commercial fireplaces for 140 years now. You can count on us to set you up with a custom fireplace that will check all the right boxes for you and be one of the best investments you ever make.
Contact us now to get a quick and easy estimate for a custom fireplace.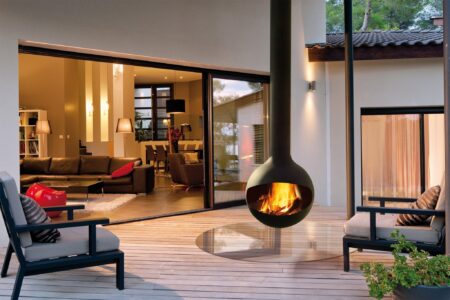 Venting a gas fireplace is crucial for proper air circulation and the removal of harmful combustion byproducts. However, not all homes are equipped with a
Read More »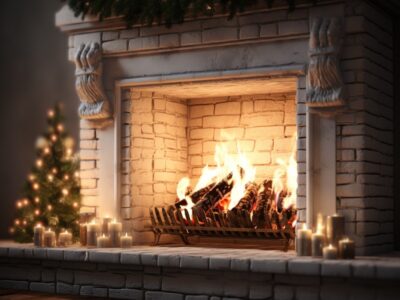 Cleaning white fireplace brick is essential to maintain its appearance and ensure the longevity of your fireplace. However, the cleaning process may vary depending on
Read More »
Looking to add a touch of elegance and warmth to your living space? Discover why a stone fireplace mantel is the perfect choice. Explore the
Read More »