The origins of controlled fire can be traced back to the Wonderwerk Cave in South Africa around 1,000,000 BC. Since then, there have been fireplace designs of many shapes and sizes, but the linear fireplace is an increasingly popular modern choice.
But why should you choose a linear fireplace for your home? A fireplace is often a central feature, and you'll want to be sure this will be the right option that will more than justify your investment. 
If you're still deciding on a fireplace type, these six reasons will convince you that a linear fireplace is the right choice for you.
Keep reading to learn more. 
1. Stunning Appearance
When you install a linear fireplace, you'll be amazed at how it can transform the appearance of your room. The sleek design means that although your fireplace will be an attention-grabbing feature, it won't be intrusive and become overpowering in your living space. 
Due to its long and elegant shape, a linear fireplace can also help other belongings such as tables and oversized televisions look more in proportion with your room. 
As everyone has different tastes, it's also possible to choose between various linear fireplace styles. This allows you to select the design that fits with your current decor.
For example, you can pick a model that sits flush with the wall, one that has a mantle, or even a vertical linear fireplace. Whatever your preferred design, you're sure to find a style that looks terrific in your home. 
2. Ease of Use
You'll want to be able to light and enjoy your fire with ease, and linear fireplaces offer a range of terrific options. You could choose to buy a wood-burning linear fireplace if you like the traditional look and feel of a natural fire. Or, you can opt for a gas fireplace if you don't want to have to purchase wood and clean up ashes. 
For even greater convenience, you could buy an electric linear fireplace. At the touch of a button, you can ignite your fire with minimal hassle.
There is even the ability to use the smart features on certain electric fireplaces to control them from anywhere you have an internet connection. This means you can start your fire on your way home, allowing you to walk into a warm and welcoming room. 
3. A Linear Fireplace Saves Space
One of the main benefits of a linear fireplace design is that it doesn't take up as much space as a more conventional model. As a linear fireplace will sit flush with your wall, you'll still have available floor space which you can use for other things. 
As a way to add a feature to two rooms simultaneously, you can also use a double-sided linear fireplace that is visible from both sides of a wall. This can be a great way to enhance the appearance of your rooms while keeping costs low.
4. Straightforward Cleaning
The last thing you want is to have a fireplace that is difficult to clean. After all, the purpose of your fire is to heat your home and add to the ambiance while you relax and unwind. If you have to spend too much time cleaning it after use, you'll be less likely to light your fire, meaning you'll miss out on its benefits. 
Fortunately, you can buy a linear fireplace and be confident that the cleaning process will be hassle-free. For example, cleaning a wood-burning linear fireplace is simple and won't take long. You'll still need to clean an electric linear fireplace, but this is not a difficult task and doesn't need to be done after each use. 
Although you should have your fireplaces inspected regularly, the day-to-day cleaning tasks aren't onerous and are well worth the reward of having a beautiful linear fire.  
5. Cozy Atmosphere 
Part of the attraction of linear fireplace decor is the atmosphere it brings to your home. While these types of fireplaces have a modern theme, they can add the same level of authenticity and warmth as an older fireplace design.
If you like the traditional style of a wood-burning fireplace, you can enjoy adding more sticks and logs throughout the evening. But the realistic effects of gas and electric fires can give the same kind of snug and intimate feel to your room. 
Whichever option you prefer, you'll be able to enjoy the look and feel of having a fire burning each evening.
6. Energy Efficient
When you buy a fireplace, energy efficiency is likely to be a key concern. Many consumers are eager to reduce their carbon footprint, and you won't want to burn more fuel or use more energy than necessary. 
By buying a linear fireplace that uses minimal energy, you can heat your home while still being eco-friendly. You can choose between heating a room more quickly with a gas fire or using electricity to provide warmth more slowly. A wood-burning fireplace can also be a rapid way to get heat into a cold room.
Contact Dreifuss Fireplaces Today
Installing a linear fireplace can add extra style, warmth, and coziness to your home. You'll be amazed at how easy your new fireplace is to operate and maintain, giving you more time to enjoy relaxing in front of your delightful fire. 
At Dreifuss Fireplaces, our friendly team has over 90 years of experience helping customers find the perfect fireplace for their needs. You'll receive expert advice and guidance while learning how our linear fireplaces can benefit your home. 
To find out more and to get a free estimate, contact Dreifuss Fireplaces today.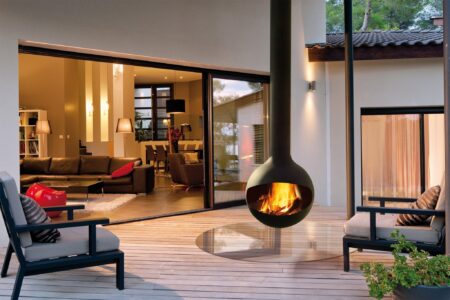 Venting a gas fireplace is crucial for proper air circulation and the removal of harmful combustion byproducts. However, not all homes are equipped with a
Read More »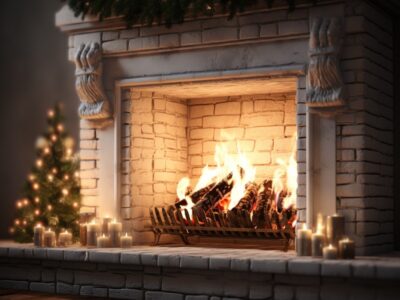 Cleaning white fireplace brick is essential to maintain its appearance and ensure the longevity of your fireplace. However, the cleaning process may vary depending on
Read More »
Looking to add a touch of elegance and warmth to your living space? Discover why a stone fireplace mantel is the perfect choice. Explore the
Read More »