Interior design is an important tool for alleviating anxiety and symptoms of depression. The brain also craves newness, which means that it's important to revamp your high-end home's aesthetic periodically. Choosing the right location and setting for your fireplace is one way that you can add a sense of cozy calm to your lifestyle. Choosing fireplace surround tile is one of the best ways to customize and renovate your hearth. Read on to learn some fireplace tile ideas that you won't want to miss.
1. Traditional Brick
Nothing screams comfort like a fireplace surrounded by simple red bricks. They provide a cozy look that's traditionally associated with fire pits and nights spent cooking s'mores. They also go well with the fireplace's black interior and crackling hot orange flame.
Some people prefer to install their gas or wood-burning fireplace in actual bricks. This makes sense because they're capable of withstanding heat. However, modern fireplaces that are set within walls or behind glass windows can be accentuated with brick-looking tiles outside of the hearth.
2. Marble-Looking Tile
As a high-end homeowner that values luxury, marble tile may be the right choice for your fireplace's surrounding area. Marble styles are extremely diverse, which makes them great choices for any design scheme.
You can get traditional white marble, marble-look options with thick black veins, and more. You also can choose whether to get multiple marble tiles or one large slab with the fireplace set in its center.
If you're looking for something a bit more durable, get marble-look quartz. Try to match other areas of your home such as accent walls and countertops.
3. Cobblestone Textures
A pop of texture can add a unique and personal flair to any room. Fireplaces are often associated with history and those who used a flame to warm themselves during the night. The image of a roaring fire in the 1800s is one that we're all familiar with.
Cobblestones are also associated with old-timey streets and European vibes. That's why adding tiles that have a cobblestone-like bumpy texture is a good idea. Combine this feature with antique furniture and an oriental rug to be transported back to simpler times.
If you want to add a modern flair to this classic design, consider getting this tile in interesting and rich dark colors. Navy blue looks great when textured and is great for offsetting the warm colors contained within the flame. Dark red is a traditional option that you're sure to love as well.
4. Simple Geometric Shapes
Wondering how to choose fireplace tiles for a contemporary home rather than an antique one? Minimalist shapes have your back. You can get small square or rectangular tiles to surround your fireplace with in several colors. Whether you want subway tiles or one-inch squares, there's a geometric pattern available that you're sure to love.
If you don't know all of your options, it's important to look at differently-shaped tiles online. This will give you all the information you need to decide how you'd like to lay your geometric tiles.
One often-forgotten geometric pattern is the honeycomb shape. These small hexagons are laid to look like something that you'd find in a beehive. Consider getting them in black or white to provide a minimalist accent to your simple decor.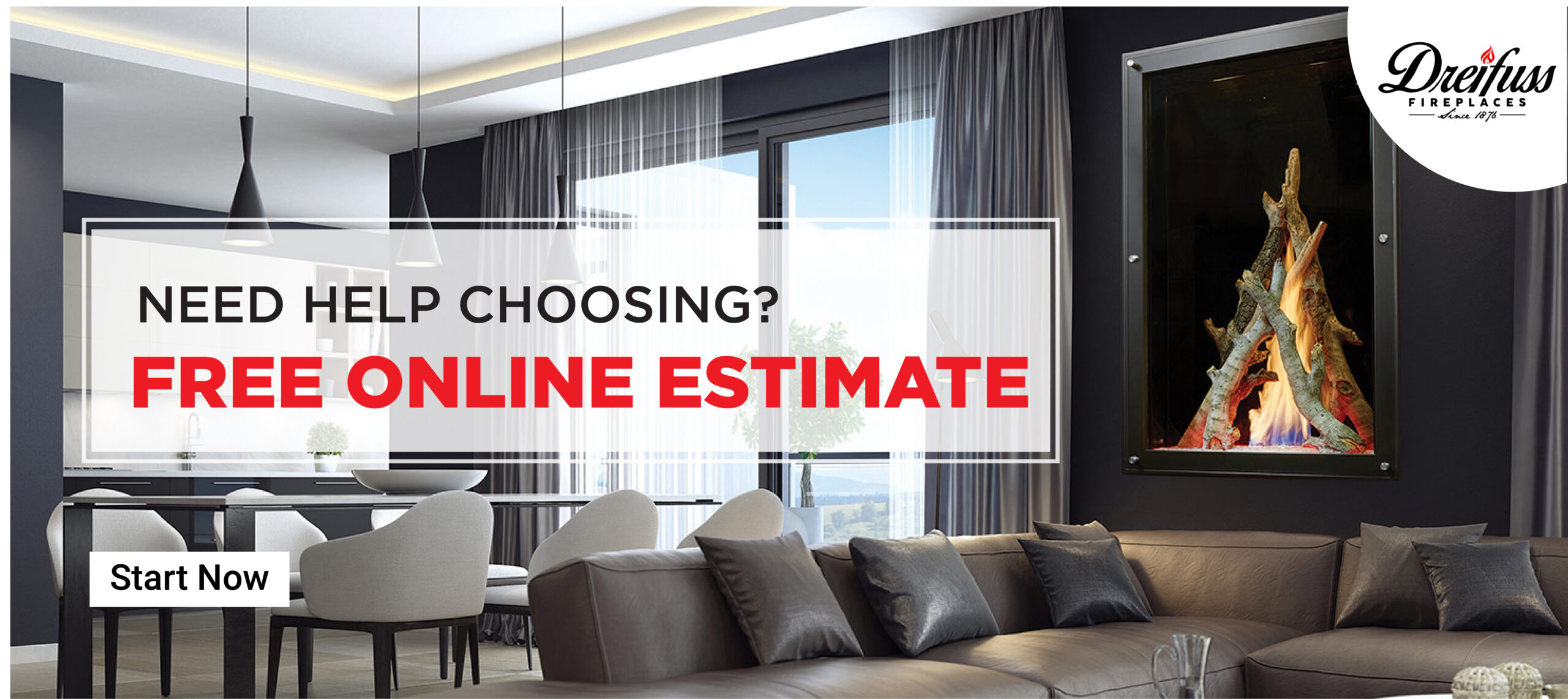 5. Herringbone Patterns
One of the best geometric looks is a herringbone tile pattern. These designs are made from long rectangles arranged to represent the bones of a fish. They're called herringbone tiles because of their fishbone shape.
These patterns can be made with tiles of the same color. However, many high-end homeowners like to mix things up with multiple hues.
Laying gray and dark-red tiles perpendicular and diagonal to one another creates a smoky burning look. This is a great way to complement the dancing flame within your hearth and bring out its many crackling colors.
6. Neutral Hues
Speaking of color, many people like to lay fireplace tiles in monochromatic neutral colors. This usually means a combination of white, black, gray, and beige.
In most cases, you should only combine 3 of these colors. Black and white should be present, as should a hue that falls between them. Both gray and beige are colors that go well with black and white, but they don't usually go with each other.
If you're looking to offset the heat of your flame, gray tiles provide a cool look that you can't beat. However, if you want to match its warmth, beige is the right choice for your space.
You can also use any combination of two of these neutral hues assuming that you lay them in even patterns. Those going for simple sophistication can also create tile patterns from only one neutral tone. There are no hard-and-fast rules here, but you can talk to a fireplace installation expert to learn what your ideas will look like in practice.
7. A Pop of Color
However, neutral and monochromatic colors just don't cut it for some homeowners. Residential fireplace surrounds can be whimsical and fun- you don't need to be 100% serious all the time. If you want to indulge your creative spirit or colorful desires, you can add a pop of color to your space.
Add a bright hue to a monochromatic pattern instead of gray or beige. Black and white go well with any other color as long as you don't mix and match the bright hues. For example, a black/white/bright-orange pattern is always going to be a great choice.
Make the Most of Fireplace Tile Ideas
Now that you know some of the best fireplace tile ideas for your high-end home interior, it's time to begin making your space as cozy as possible.
Our experts are happy to discuss fireplace tile styles and colors with you before installing your new hearth. Contact us today to discuss gas, wood-burning, and electric fireplace installation.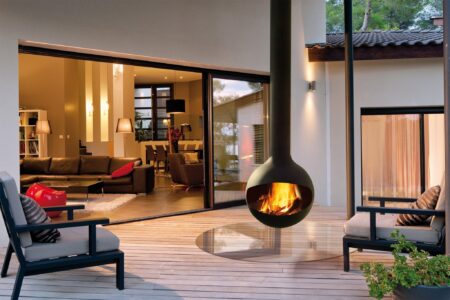 Venting a gas fireplace is crucial for proper air circulation and the removal of harmful combustion byproducts. However, not all homes are equipped with a
Read More »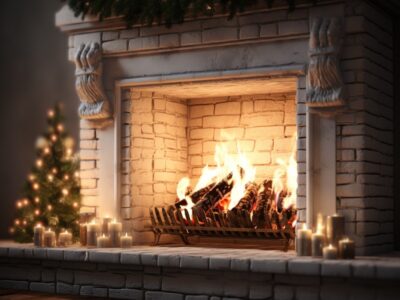 Cleaning white fireplace brick is essential to maintain its appearance and ensure the longevity of your fireplace. However, the cleaning process may vary depending on
Read More »
Looking to add a touch of elegance and warmth to your living space? Discover why a stone fireplace mantel is the perfect choice. Explore the
Read More »