Did you know that the average house in the United States now costs over $350,000? As you might guess, this has served as an obstacle for those who are looking to purchase their first home.
One of the best attributes of the home is that you have full control over the amenities that you add. Not only can this help improve your quality of life, but it can also add substantial value to your property.
Installing a new fireplace is a common investment that people make, but not everybody understands what to ask their potential fireplace builder so that they can get the best results.
Let's take a look at everything you need to know when browsing different fireplace options and prospective builders to work with.
1. How Much Experience Do You Have in the Industry?
As you might guess, this is one of the most important questions you can ask.
It's not that you necessarily need to hire a builder with decades of experience, but they should at least have enough background knowledge to know what they're doing.
You'll want to ask about the builder's specific experience with installing fireplaces so that you can gauge their competency. If they seem unsure of themselves or unable to answer your questions to your satisfaction, then it's probably best to keep looking.
Although working with an inexperienced builder doesn't necessarily mean that you will encounter problems, they will be less likely to provide outstanding results.
This could lead you to spend even more money in the future to fix the issues you encounter.
2. What Type of Fireplaces Do You Specialize In?
There are all sorts of different fireplaces on the market these days.
Some run on gas while others use wood-burning or pellet stoves. There are even electric fireplaces that offer a convincing flame without any of the hassles.
You need to know what your builder specializes in before you can make an informed decision about which type of fireplace is right for your home. This will help ensure that you work with the builder who is right for you and that you avoid problems you may have otherwise encountered.
3. Can I See Examples of Your Past Work?
Most reputable fireplace builders will have a portfolio of past projects that you can browse through. This is an excellent way to get a feel for their workmanship and attention to detail. If they don't have any examples readily available, then you might want to think twice about working with them.
The good news is that most reputable companies will be more than happy to provide you with examples of some of their best projects. After all, why wouldn't you want to show off what you're capable of?
4. What Do You Think Is the Best Location For a Fireplace in My Home?
This is an important question to ask because the location of your fireplace will have a big impact on its performance. The builder should be able to give you some good recommendations based on the layout of your home and your personal preferences. This is great for those who are new to this process and don't understand which of the available options is best for them.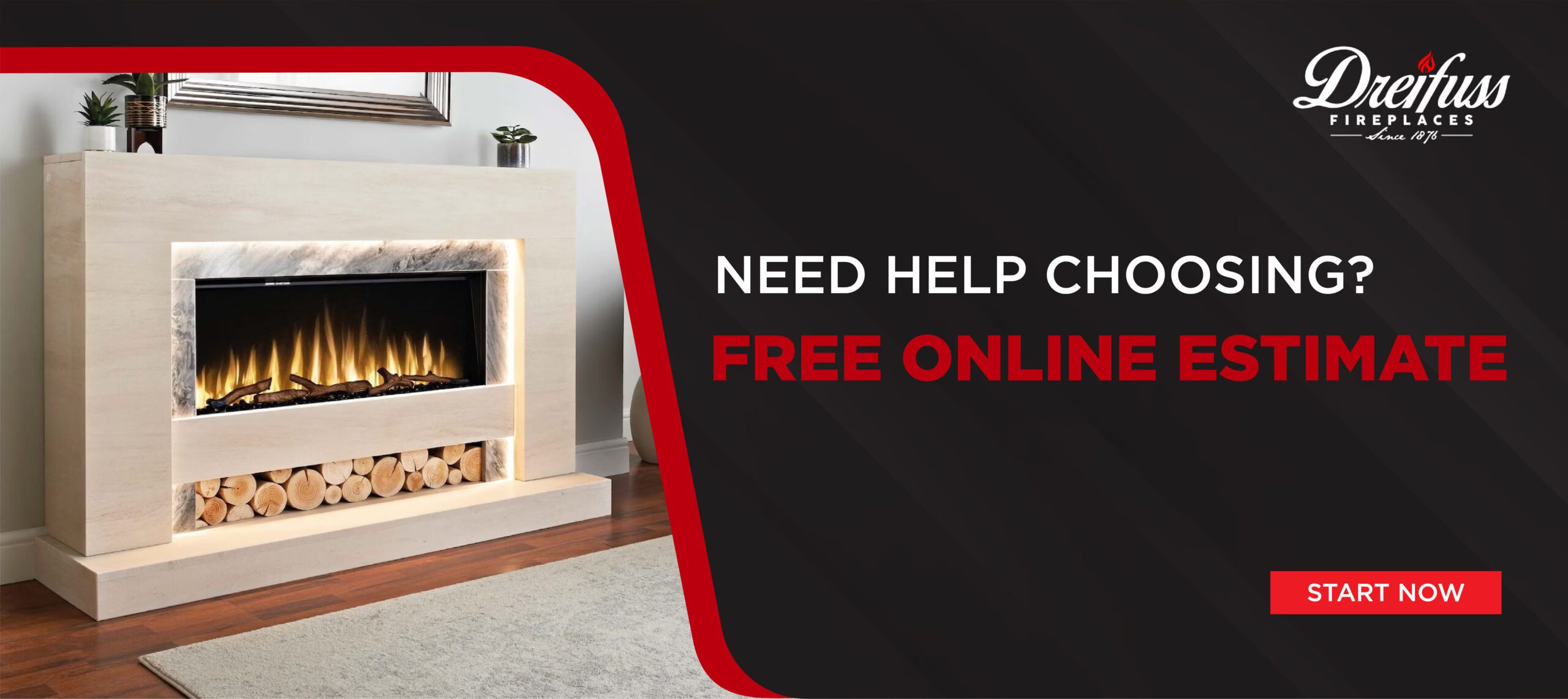 5. How Much Will It Cost to Install a Fireplace in My Home?
This is a highly important question, but it can be difficult to get a straight answer. The final cost will depend on a number of factors, including the type of fireplace you choose and the builder's labor rates.
You should try to get a ballpark estimate so that you can compare different builders. Just be sure to get all the details in writing before making your final decision. This will allow you to appropriately budget for your project.
It's recommended to get quotes from multiple different builders so that you can compare them before deciding.
6. What Is Your Warranty Policy?
You'll want to know what kind of protection you have in case something goes wrong with the installation. Most reputable builders will offer some sort of warranty on their workmanship.
This will give you peace of mind in knowing that you're covered if anything does happen to go wrong. You should never work with a builder who does not offer a comprehensive warranty. You never know what might go wrong, and you don't want to be left paying for the issue on your own.
7. When Can You Start the Project?
You'll obviously want to know how soon the builder can get started on your new fireplace. This will depend on their current workload and your own schedule.
Be sure to get a specific date in writing so that there's no confusion later on. Otherwise, you might be left waiting for them to fit you into their schedule. Depending on the circumstances, this could cause a large number of issues.
For example, you may have other renovations scheduled in the near future that your fireplace installation could interfere with if you are unable to get an established date and time.
Finding the Right Fireplace Builder Is Easier Than It Seems
By asking these seven questions, you can be sure that you're getting the best possible fireplace builder for your needs. Don't be afraid to ask around and get multiple bids before making your final decision. A little bit of research now can save you a lot of headaches down the road.
Want to learn more about what we can do? Be sure to reach out to us today and see how we can help you.