You're dreaming of an unforgettable Christmas by the fire this year, where you can sing your favorite holiday tunes as the snow falls. And you're now ready to turn this dream into a reality.
Smart thinking. Adding a fireplace to your space can easily add at least $500-$1,000 to your home's value while also making your space seem cozier and more alluring.
The question is, which fireplace types are there, and which ones are best for you? Fortunately, we've created a fireplace style guide covering the best types of fireplaces as well as fireplace styles and materials for your modern space.
Let's jump right in!
Top Fireplace Types Include Gas Fireplaces
One of the top types of fireplaces embraced today is the gas fireplace. These fireplaces offer the benefit of being relatively easy to install and low in cost.
For homes that already have gas lines, gas fireplaces have low upfront costs. They are also extremely efficient, which translates to lower utility bills. If you do not have natural gas in your home, you can install your own propane tank to provide fuel for your new fireplace.
You may insert a gas fireplace into an existing chimney and fireplace. Alternatively, you can choose a free-standing fireplace that doesn't have to be placed in an existing fireplace.
With the free-standing option, you can get a vented version that does not require you to change your home structurally. You can also choose a ventless option that offers multiple safety features.
Feel free to add your new gas fireplace to any room to give it style and added warmth.
Wood Fireplaces
A wood fireplace is another popular fireplace type that may remind you of your childhood or the time you spent at Grandma's house.
This classic fireplace option remains popular due to the uniquely comforting sound of crackling wood it produces. For this reason, don't expect wood fireplaces to go out of trend anytime soon.
However, keep in mind that installing wood fireplaces can be more costly than installing a gas stove. In addition, these fireplaces do require professional cleaning. You will also have to chop or buy wood for the fireplace.
Electric Fireplaces
An electric fireplace is an excellent alternative to a wood or gas fireplace for those who are budget conscious. That's because they are fairly inexpensive to operate and maintain. In addition, they tend to be affordable to install because they do not require venting systems.
Electric fireplaces typically have fake flames and even phony logs that look real, giving off the nostalgic fireplace look you may be seeking.
Note that with some fireplace models, you have the option of turning off the heat and keeping the flame going to maintain your space's homey, inviting mood. You might even be able to decrease or increase your electric fireplace's temperature using a remote controller.
Electric fireplaces also offer the benefit of being child-friendly, as there are no flames for little ones to get into.
If you're looking for a particularly flexible electric fireplace option, you can choose a lightweight tabletop one. This can dramatically enhance your room's appearance and is easy to move around.
Fireplace Styles
If you have chosen a wood fireplace option, in particular, consider going with one that is more traditional in style. Traditional fireplaces are typically made with brick or stone.
For a more future-forward look, you can choose a modern style for your fireplace. With this option, you would bid adieu to stone or brick and use glass or marble instead, for example. These fireplaces are essentially works of art that effectively blend with your home's style.
Yet another popular fireplace style is the contemporary style. This style is known for its well-defined and sharp lines. Contemporary fireplaces look excellent in modern houses.
Fireplace Materials
If you like the look of stone, you can't go wrong with either ledgestone or fieldstone fireplace styles.
A ledgestone fireplace uses small stone strips to create an alluring look. It brings a touch of nature to your space in an orderly way.
Meanwhile, with a fieldstone fireplace, it looks as though stones were gathered from outside and then piled around your fire. With the fieldstone style, your fireplace will look more natural, so it is a good option for a rustic home design.
Not a fan of stone? Consider a metal option for your fireplace. Metal fireplaces can easily fit a traditional rustic style or even a contemporary one.
Marble is another popular option for homeowners looking to add a luxurious, classy, and elegant fireplace style to their spaces. You can also install a plaster fireplace to give your home a unique Southwest vibe.
Concrete is yet another material option that works especially well in a newer home with a contemporary, sharp look and feel.

How We Can Help You Choose From the Top Fireplace Types
If you're looking for a way to upgrade the look and ambiance of your living space, a fireplace can easily tick all the boxes. And with so many fireplace types available, ranging from gas to electric fireplaces, as well as traditional to contemporary styles, you should have no problem with finding the perfect fit for your room.
At Dreifuss Fireplaces, we are excited to offer a number of wood, electric, and gas fireplaces for both homes and businesses. Contact us to learn more about our fireplace options, and choose your favorite one to install today!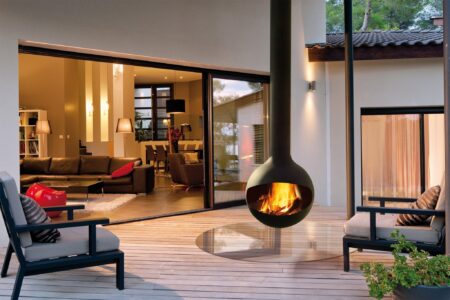 Venting a gas fireplace is crucial for proper air circulation and the removal of harmful combustion byproducts. However, not all homes are equipped with a
Read More »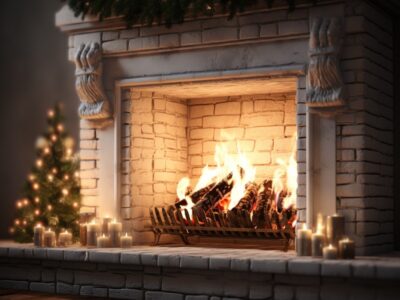 Cleaning white fireplace brick is essential to maintain its appearance and ensure the longevity of your fireplace. However, the cleaning process may vary depending on
Read More »
Looking to add a touch of elegance and warmth to your living space? Discover why a stone fireplace mantel is the perfect choice. Explore the
Read More »