Home improvement and renovation projects are something of a pastime in America, with around 55 percent of homeowners renovating in 2021 alone. That's not surprising, given the unusually high level of home-buying activity in recent years.
Of course, many homeowners focus on projects like a new kitchen or updating bathrooms. One of the other popular options is a patio or deck. Of course, if you want a boost to the comfort level on the patio or deck, outdoor fireplaces can make an excellent addition.
Not familiar with outdoor fireplace options or outdoor fireplace designs? Keep reading for our guide to outdoor fireplaces that will help answer your key questions.
Are They Safe?
One of the first and most reasonable concerns for homeowners when discussing a new fireplace for a deck or patio is: Is this safe?
After all, grills come with a lot of safety recommendations regarding proximity to your home. As with your grill, there are some basic safety precautions you should take.
Your new fireplace should go on a non-flammable surface, such as stone or concrete. If you want an outdoor fireplace for a deck, you should always use a fire pad. The pad protects the wood from heat and any sparks or coal that fall from the stove.
You should also check on local regulations regarding outdoor fireplaces. These regulations will typically provide a minimum distance from your exterior walls and other required safety precautions.
Provided that you take basic safety precautions and follow local ordinances, yes, outdoor fireplaces are a safe option.
Types of Fireplaces
There are several types of outdoor places that you can choose from. They fall into three main categories that cover below.
Wood Burning
One of the more popular types of outdoor stoves is a basic wood-burning stove. People like these because it's easy for you to find fuel for it. Beyond that, many people appreciate the look and sound of wood burning.
A wood-burning stove with a glass front can let you see the fire and cast some extra light onto your patio or deck.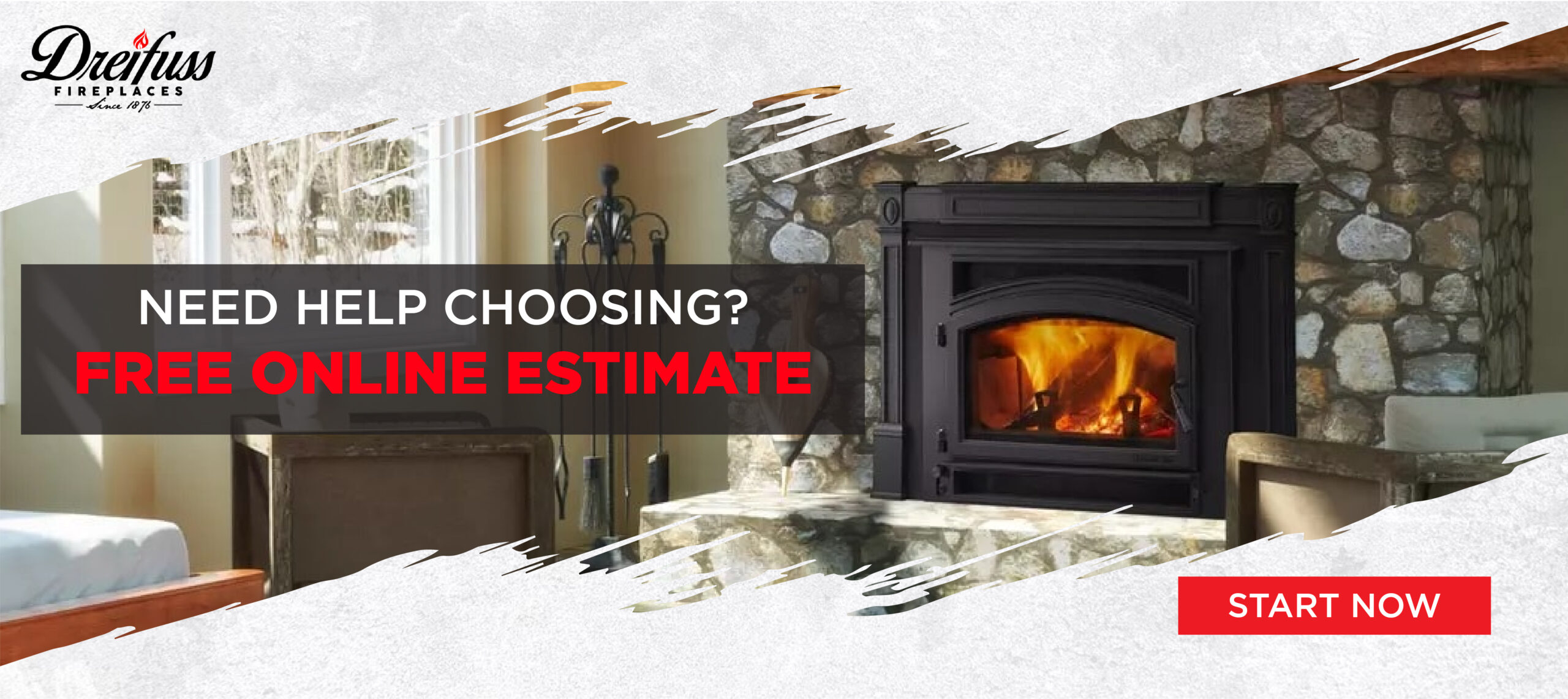 Gas
A second option is a propane or natural gas stove. Many people prefer these because you get a much greater level of control over the stove. You can pick a heat setting that matches your needs or the weather.
For example, you might only want a little heat if it's an early autumn evening. If it's an early winter morning, you may want a bit more heat.
Beyond that, you can simply turn the fireplace off when you wrap up for the day.
Electric
A final option is an electric fireplace. Again, you get much more control over the heat level. Plus, you get the same advantage of turning the stove off when you decide that you've had enough outdoor time.
Potential Limitations
There are several potential limitations on the kind of outdoor fireplace you might pick. One of the biggest limitations of wood-burning outdoor fireplaces is the possibility of an outdoor burn ban.
Many states have statewide burn bans for unincorporated areas. In incorporated areas, you must often obtain a burn permit to burn anything outdoors. That can make a wood-burning fireplace an impractical option.
In terms of a natural gas or propane fireplace, you will typically need a professional to install it. Most areas require that a plumber or HVAC professional handle the installation of or changes to any of your natural gas or propane lines. You will also need periodic professional maintenance on the fireplace to ensure it remains safe.
Electric fireplaces face fewer installation or legal hurdles, but they also run on electricity. Heat-generating appliances typically use a lot of electricity, so an electric fireplace can drive up your electricity costs a lot.
Maintenance
Different outdoor fireplace designs come with different maintenance requirements. With an electric fireplace, the main maintenance consideration is whether or not the cord and plug remain in good condition.
If the cord or plug becomes worn, you will need a replacement. This is a task best left to an electrician or a qualified service technician.
For wood-burning stoves, you face the same maintenance requirements as you find with an indoor wood-burning stove. You must remove the ashes from the stove periodically. Just make sure they're actually cold beforehand.
You will also need to clean the exhaust pipe to remove the built-up creosote. Gas fireplaces will also need built-up creosote removed from time to time, although less frequently than a wood-burning stove.
Fireplace Styles
The style of fireplace you pick will depend on your needs and wants. Some homeowners want ambiance as well as the heating functions of the fireplace. For those homeowners, a stove with a glass door will provide both.
As a general rule, you can get fireplaces that feature glass doors or windows with any of the fireplace types. Wood-burning models often employ a mesh screen instead of glass, although the ambiance effect remains largely unchanged.
If all you care about is the heating function of your outdoor stove, you can sometimes find a completely solid stove without a clear door or mesh.
Something else you should consider when deciding on a style of fireplace is whether or not you'll want to cook on it. Many outdoor fireplaces lack any features that allow for cooking, such as flat surfaces near the top.
If you think you'll want to cook on the stove, look for one built with that in mind.
Outdoor Fireplaces and You
A lot of homeowners think of outdoor living as something that you do exclusively in the nice weather of late spring, summer, and early fall. Yet, outdoor fireplaces can dramatically extend how much time you get for outdoor living each year.
Even better, you typically find a fireplace that meets your needs even if there is a hard burn ban in your state.
Dreifuss Fireplaces offers a wide range of commercial and residential fireplaces, including outdoor fireplaces. If you're thinking of installing an outdoor fireplace and wonder what's available, contact Dreifuss Fireplaces today for more information.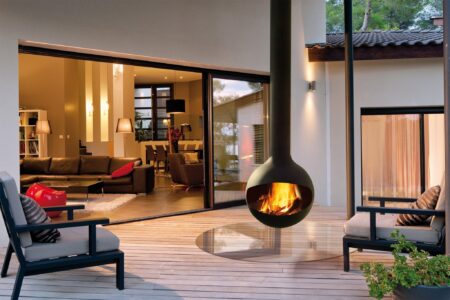 Venting a gas fireplace is crucial for proper air circulation and the removal of harmful combustion byproducts. However, not all homes are equipped with a
Read More »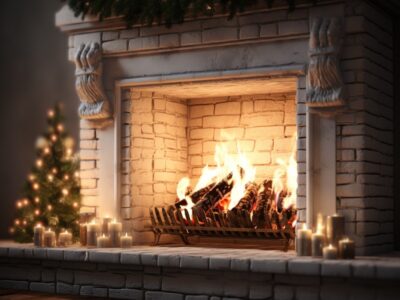 Cleaning white fireplace brick is essential to maintain its appearance and ensure the longevity of your fireplace. However, the cleaning process may vary depending on
Read More »
Looking to add a touch of elegance and warmth to your living space? Discover why a stone fireplace mantel is the perfect choice. Explore the
Read More »