There's a reason why 41% of single-family homes contain a fireplace. Sure, that Netflix fireplace channel is fine in a pinch, but nothing can beat the real thing.
If you're ready to buy a fireplace for your home, then you're probably wondering how to get started. The decision can be overwhelming, but this fireplace buying checklist for homeowners should make the process easier.
This article breaks down every consideration you should make before landing on the right fireplace for your needs. That way, you're sure that you're making the right decision for this investment. Let's get started!
Decide On the Purpose
The first consideration on your checklist is the purpose of the fireplace. Some homeowners want a fireplace that's purely for decorative purposes.
These ornate models can improve the appearance of any room. Other people want a fireplace that they can use as an alternate heat source to reduce their power bills.
It's important to decide on this early because it will determine things like your budget, fuel options, and products down the line. Can't decide between decorative and functional fireplaces? No problem!
Some models are both attractive and great at heating a room.
Set a Budget
Next, you want a carve out a budget for the fireplace options you want in your home. Fireplace prices can range from basic to premium. If you get a pre-fabricated fireplace, then it's going to be more affordable than a custom-made one.
Similarly, the more features you add to your fireplace the higher you can expect the price to be. It's also important to note that the price of the new fireplace isn't the only cost factor you need to consider.
You also need to consider things like the cost of installation, maintenance, and fuel. For example, wood-burning fireplaces require frequent cleaning because of all the soot.
And, if you don't have easy access to free or cheap firewood, then heating it can be expensive.
Pick a Fuel Option
Generally speaking, you can break fuel types down into three categories: gas, wood, and electric. Gas can be broken down into two subcategories of fuel. The first is natural gas.
This type of fuel is typically reserved for urban or suburban areas that have access to fuel lines. However, if you live in the country and want gas, then look for propane.
The biggest benefit of gas fireplaces is that they're extremely efficient at heating a space. Next, there are wood fireplaces. The biggest benefit of these fireplaces is the look.
Nothing beats the crackling sound of a warm fire. Unfortunately, if you want an efficient fuel option, the wood isn't for you. A lot of heat is lost through the chimney when you burn a wood fire.
Next, there are electric fireplaces. These types of fireplaces don't create a flame. Instead, they use LED flame technology to create the appearance of fire.
The pros are that they're attractive and environmentally friendly. However, they're not very efficient at heating spaces.
Another less popular options are ethanol fireplaces. Make sure to talk to an expert to find out which option is right for your needs.
Decide On Venting Options
Next, you'll need to decide on a venting option. If you're getting a wood-burning fireplace, then you'll need a type A chimney. Type B chimney vents are reserved for open-face gas models.
Gas fireplaces also have the option of a direct vent. The biggest benefit of this venting option is that it's incredibly efficient compared to type A chimneys.
The last type is vent-free fireplaces which are specially designed for certain gas models. These models are both highly efficient and easy to install which makes them an attractive option for many homeowners.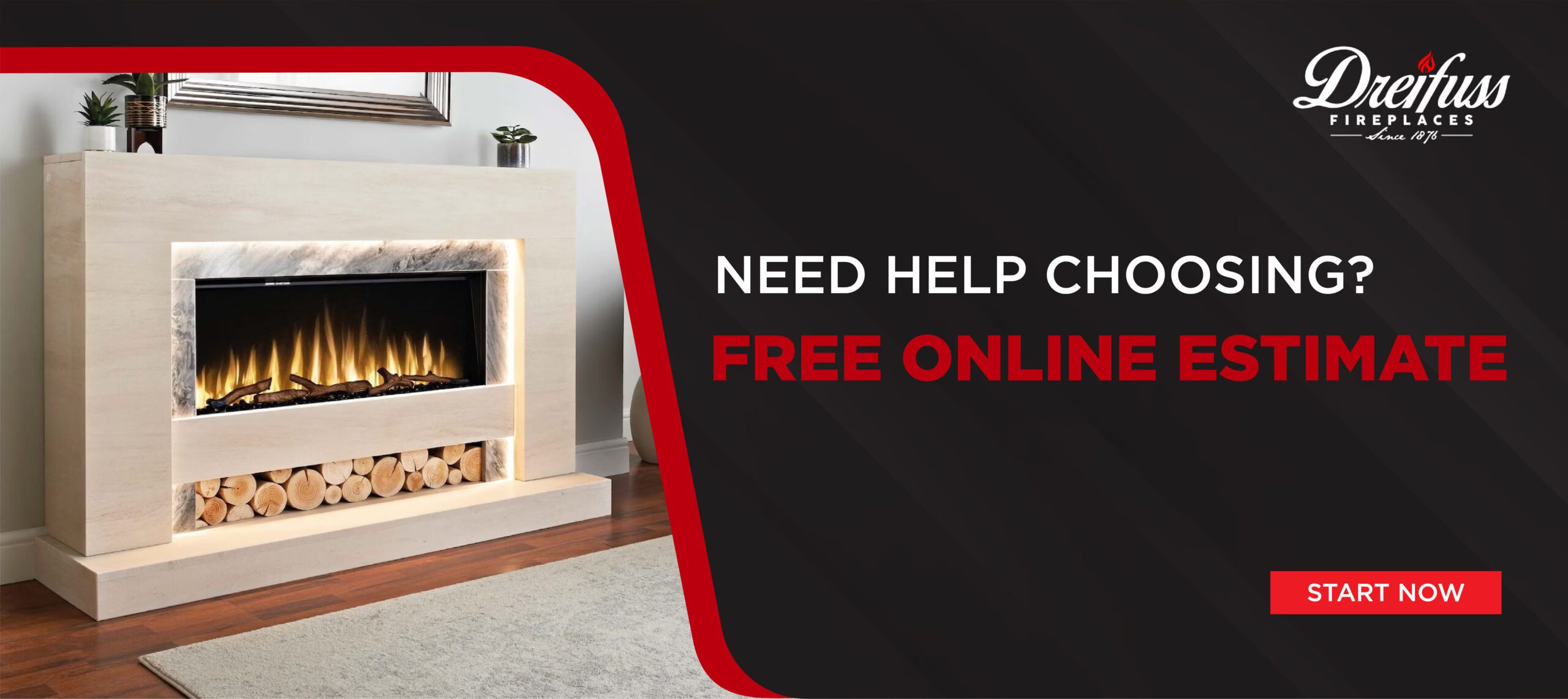 Consider Local Building Codes
The state you live in likely has strict local building codes for fireplaces. For example, here in Pennsylvania, all fireplaces have residential code requirements in terms of their sizing. You'll often see these laws place strict limits and laws on things like:
Gas line positioning
Emission levels
Chimney height
Roof penetration levels
Because of this, you should always check the local laws where you're living. More importantly, you should find an installer that's capable of interpreting them and carrying the job out.
Just keep in mind that the more building codes in your area the more complex the installation job will be. As such, you can expect to be charged more for buying a fireplace in these areas.
Find a Quality Supplier
Now, it's time to find a fireplace seller. You want a supplier that offers a wide range of fuel options and fireplace products. Here is Dreifuss, we have a 5,000-square-foot showroom dedicated to all the models we offer.
You also want to make sure that your supplier is knowledgeable enough to help you. If they're just trying to push the most expensive model on you, then look elsewhere.
We use our ninety years of experience to help you find the best model for both your needs and your budget. Lastly, you want to make sure that your supplier can provide you with professional installers.
At Dreifuss, we provide you with NFI-certified technicians and installers. That way, you don't have to go through contractors you don't know to install.
Have Your Fireplace Buying Checklist? Bring It to Dreifuss Fireplaces
We hope this fireplace buying checklist helped you find exactly the type of fireplace that you want for your home. If you still have some questions, then it's time to contact the experts.
You'll be hard-pressed to find a more experienced company than Dreifuss Fireplaces. We've been serving the Philadelphia community since 1876.
These decades of experience give us insights that newer companies simply don't have. Whether you want a prefabricated fireplace or a custom one, we can help you get in touch with the perfect product and builders for your needs.
So, contact us today if you're ready to enjoy the fireplace that your home deserves.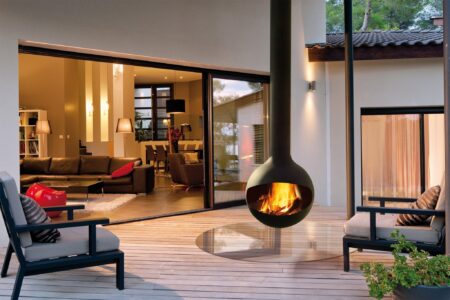 Venting a gas fireplace is crucial for proper air circulation and the removal of harmful combustion byproducts. However, not all homes are equipped with a
Read More »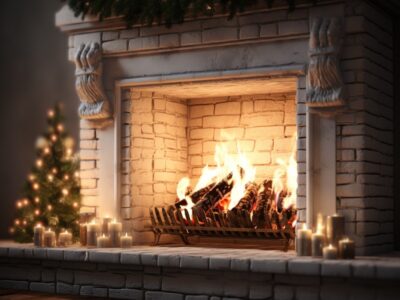 Cleaning white fireplace brick is essential to maintain its appearance and ensure the longevity of your fireplace. However, the cleaning process may vary depending on
Read More »
Looking to add a touch of elegance and warmth to your living space? Discover why a stone fireplace mantel is the perfect choice. Explore the
Read More »