Research shows that 1.9% of American households still rely on wood for their heat. This is low compared to other options, but it shows that wood fireplaces are still around.
If you have a wood-burning fireplace, you need firewood storage. This can be quite a challenge depending on your home and the room you have.
If you rely on this for heat, you need to always have enough firewood on hand. This is especially important during the colder months of winter when you want to feel nice and toasty.
Keep reading to find out what created firewood storage ideas you can use.
Built In Shelves
One of the most unique options for storing wood involves built-in shelves. These shelves can be built around your fireplace as a design feature.
Some homes even have these shelves already built in around a fireplace. This is a very classic design that draws the eye to the center of the room.
With a little planning and the right tools, creating built-in shelves is quite simple. The biggest issue you will have is making them sturdy enough to hold wood.
It is a good idea to make these shelves sturdy enough to hold 70 to 80 pounds. You also want to make sure they are large enough to hold plenty of wood for the week.
These shelves can also be painted so that they blend in with the wall. Or you can make them a statement feature by painting them a bolder color.
No matter what option you choose, this is a creative built-in storage option. Firewood shelves will become a feature of the room, making it feel cozy and warm.
Metal Storage Rack
If you want something that looks a bit more modern metal racks are a great option. These racks can be attached to the wall going up as high as you prefer.
The wood can be stacked behind the rack and against the wall. You can DIY this metal rack or find an online supplier that can make it for you.
You may want to install something behind the rack to protect the wall itself. This is a beautiful firewood storage option that is modern and minimal.
Baskets
A very easy way to store your firewood is with baskets. You can get a very large basket and have it sitting in the vicinity of your fireplace.
Keep in mind that baskets are highly flammable, and you don't want them to close. If you can't find a basket large enough, you can use multiple baskets for wood storage.
A basket acts like a firewood storage bin only it is much more appealing. Baskets create a homey and welcoming look that goes with most styles.
It is also a very affordable option if you can't invest in open shelves or other storage options.
Wood Box
Another option you have is to buy a standard wood box. There are a variety of wood box styles made for this purpose.
These are perfect for holding wood and preventing them from creating a mess. You can also make your own wood box depending on your style.
You can use wood to make a wood box or use metal. It depends on the style of the room and the look you want to have.
This is one of the best options for holding a large amount of wood at a time.
Floating Hearth
If you liked the idea of firewood shelves, you may like a floating hearth. You can easily make a DIY floating hearth that can store your firewood.
The hearth is installed against the wall, and the fireplace can be situated on top. This leaves a 1 to 2-foot gap underneath the hearth where you can store wood.
This allows you to store a large amount of wood at one time. It also creates a beautiful rustic appearance that goes well with a wood-burning fireplace.
This hearth could technically be situated anywhere in the room. It depends on the amount of room you are working with and the look you want to have.
Metal Bucket
Another great storage option is to use a basic metal bucket. A metal bucket has a very traditional appearance that is rustic and inviting.
You can find a variety of metal bucket options in stores or online. They come in various sizes, shades, and styles, depending on what you want.
This is a great way to contain firewood without compromising on appearance. You don't have to worry about it being flammable, and any bark or splinters from the wood will be contained.
How to Stay on Top of Firewood
If you have a wood-burning fireplace, you need to stay stocked up on wood. This can be more difficult than you may think since you will be using a lot of firewood.
One of the best ways to always have enough wood is to have outdoor storage space. You can store firewood in your garage or in a small outdoor shed.
Some people even store firewood underneath their porches or steps. The most important thing is keeping the wood out of the elements so that it does not get wet.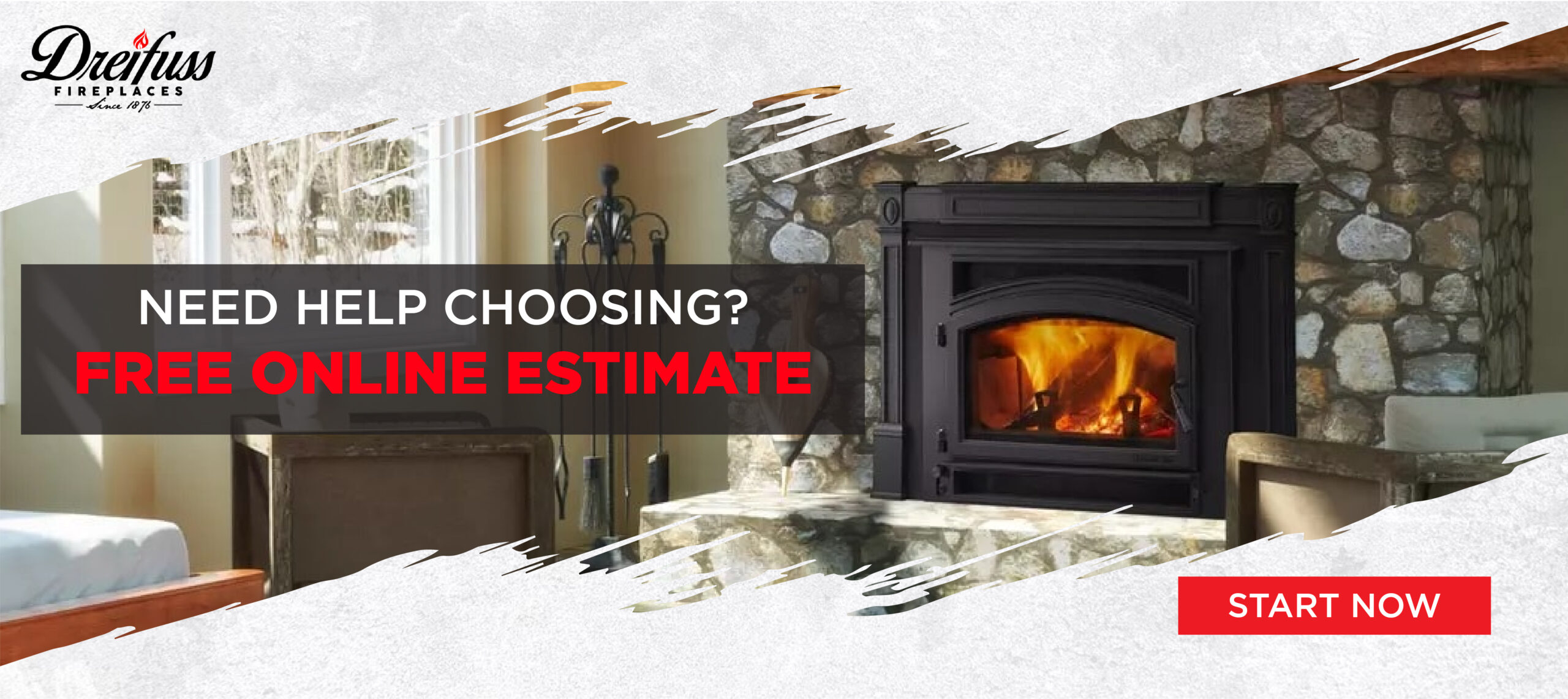 Firewood Storage Ideas
If you need to store firewood indoors, these firewood storage options may help. These ideas can help you to start storing wood without ruining the appearance of your home.
You can use options like firewood shelves, baskets, or a floating hearth. They are stylish but also provide a functional use.
Are you interested in purchasing a wood-burning fireplace? Contact us today at Dreifuss Fireplaces to gird the best option for your home.
Related Articles: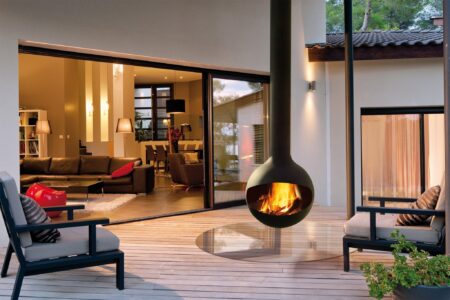 Venting a gas fireplace is crucial for proper air circulation and the removal of harmful combustion byproducts. However, not all homes are equipped with a
Read More »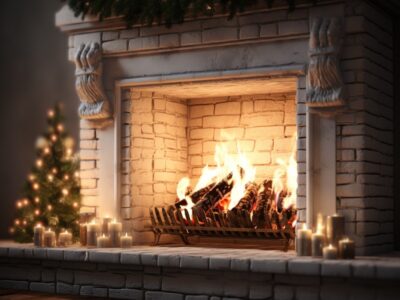 Cleaning white fireplace brick is essential to maintain its appearance and ensure the longevity of your fireplace. However, the cleaning process may vary depending on
Read More »
Looking to add a touch of elegance and warmth to your living space? Discover why a stone fireplace mantel is the perfect choice. Explore the
Read More »