Fireplaces are a top choice in around 44% of American homes—for good reason! Few things compare to a roaring fire's tranquility, crackle, and warmth. It adds ambiance and coziness to your home. The right fireplace design can help you further enhance your living space. It may even increase your home's resale value by as much as $1,000-$4,999. Following helpful design tips can ensure your interior design will shine.
If you're looking for fireplace design ideas and information to make your fireplace design come to life, keep reading this post below for more helpful design tips.
Decide Where You're Putting Your Fireplace
You may think that a fireplace is strictly for use in a living room or family room, but the truth is, there are many other places in the home where you can utilize a fireplace design. Fireplaces also make a great addition to backyards and patio spaces for outdoor entertaining.
You can also use fireplaces in your bedroom, dining room, kitchen, and even in your bathroom. This will depend on your home theme and design. A fireplace beautifies and amplifies the atmosphere inside and outside of your home.
Whether building a dream home from scratch or renovating your living space, incorporating a fireplace design into your plans is a great interior design feature.
Determine Your Fireplace Style
Once you've decided on the placement of your fireplace, you'll need to pick the desired fireplace style you want. You should determine if you want your fireplace to be purely decorative, functional, or a combination. You should also consider how often you plan to use it.
From there, you should also choose between the fireplace design types. Are you looking for a more traditional fireplace or a contemporary linear design? Or maybe you want to opt for a custom fireplace design theme.
A traditional fireplace design is typically a one-sided unit built into a wall. Linear fireplaces encompass a rectangular design that can be flush with a wall, double-sided, and even entail a modern vertical layout.
Custom fireplaces can take on many forms, from 3 and 4-sided designs to unique shapes, corner styles, and suspended units. With a custom fireplace design, you can let your imagination run wild.
Choose Your Fuel Type and Fireplace Size
Another vital component of fireplace design is how it creates heat. There are three distinct types of fireplace fuel sources to choose from. They are:
Gas
Electric
Wood-burning
The type of fuel fireplace design will depend on factors such as the size of the fireplace unit you choose and the overall size of your room for placement. The heat a fireplace puts out is measured in British Thermal Units (BTUs).
With a small fireplace, you can get a heat output of 10,000-18,000 BTUs in an 800-square-foot room. A medium-sized fireplace offers a 25,000-30,000 BTU output of up to 1,400 square feet. A large-sized fireplace can provide 35,000-40,000 BTUs in a 1,800-square-foot space.
A wood-burning fireplace is more traditional but may not have enough power to heat a room. Its ability to produce consistent heat may also be lacking and depend heavily on the quality of the wood used. A wood-burning fireplace design may be better for ambient light and heat over a short period.
A gas fireplace can heat 500 to 2,200 square feet or more. You will find that there are also more size options for gas fireplaces.
An electric fireplace offers more consistent heat with coverage of 400-1,000 square feet. It is safer to use around children and pets. Electric fireplaces are also more efficient and cost-effective to operate and install.
Select Your Fireplace Design
Now that all the other details are squared away, you can focus on the aesthetics of your fireplace design. This is where you can meld your fireplace into the rest of your home's interior design.
With fireplaces, you can choose between many designs and finishes, from eclectic to classic styles. This means you can find the right fireplace design for your unique style, taste, and home theme.
For example, a traditional fireplace design can incorporate stone, tile, brick, and marble elements. Depending on your home's decor, you can go contemporary with marble and stone or more classical and rustic with stone and brick.
A linear fireplace design can also take on many different design elements like glass, concrete, drywall, metal, tile, and stone. These modern fireplaces have a sleek and contemporary aesthetic complementing a more modern home design theme.
Custom fireplaces let you call the shots for designing your ideal home theme. They are an excellent option for homeowners with a blend of different styles because they can choose the elements specific to their decor. A custom fireplace design also allows for more diversity in shapes and sizes.
Customize With Any Additional Features
After selecting your main fireplace design elements and finishes, you'll want to consider any further customizations you can add. For instance, you can choose ceramic logs, glass beads, or natural stones as wood log alternatives in gas and electric fireplaces.
Unlike traditional wood-burning fireplaces requiring chimneys and unique venting systems, some gas and electric fireplaces have ventless options. This makes them suitable for homes that don't have an existing chimney system installed.
Electric and gas fireplaces allow you to quickly turn them on or off with the flick of a switch or by simply pressing a button. You can also control the temperature levels and even change the colors of the flames for more fun customizations.
Enhance Your Home With a Custom Fireplace Design by Dreifuss Fireplaces Today
Your fireplace design can help you to accentuate your home's interior design. Choosing the correct design elements and features lets you optimize your space for the ultimate comfort and style. Custom fireplace design is one of the best options for homeowners looking to spruce up their living spaces.
Dreifuss Fireplaces has over 150 years of experience in the custom fireplace industry. We serve the needs of homeowners and commercial builders in Philadephia, PA, and its surrounding areas. Experience the know-how and expertise of Dreifuss Fireplaces for yourself today.
Contact us for a free estimate on your custom fireplace design project.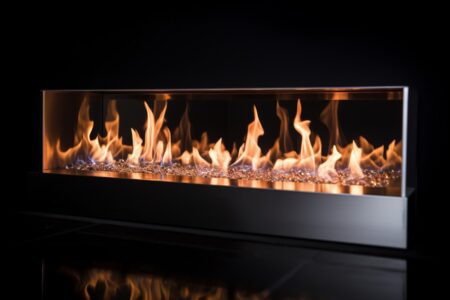 Gas fireplaces are a popular and convenient way to enjoy the warmth and coziness of a fire in your home. However, it is important to
Read More »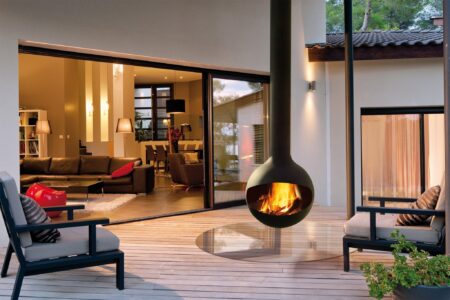 Venting a gas fireplace is crucial for proper air circulation and the removal of harmful combustion byproducts. However, not all homes are equipped with a
Read More »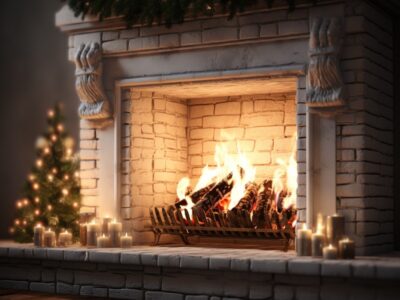 Cleaning white fireplace brick is essential to maintain its appearance and ensure the longevity of your fireplace. However, the cleaning process may vary depending on
Read More »