Homeowners are always looking for innovative ways to improve the aesthetics, efficiency, and value of their houses. As year-on-year market growth proves, a custom fireplace ticks all three of those boxes.
If you want to add something extra to your room by transforming and maximizing the space, then corner fireplace designs are the answer.
A corner fireplace offers exceptional visual appeal and functionality in any home or office. It's beautiful, provides warmth during the cold winter months, and makes your room cozy throughout the year.
This article gives you seven inspirational concepts to help you build your dream corner fireplace into reality. You can get inspired by modern, contemporary, and classic designs from around the world.
Read on to discover great ideas for your custom build today.
Inspirational Corner Fireplace Designs: The List
Designing a new corner fireplace can be daunting, but it doesn't have to be. With the right inspiration and guidance, you can create a stunning piece of art that will become the centerpiece of your home.
1. Add Contrast With Tiles
Contrasting tiles are a great way to add visual interest around your corner fireplace. One idea that works well and gives a classic yet modern look is using black metro tiles lining the interior against a white mantel.
To complete the cozy atmosphere, mount lighting on either side for added symmetry and warm light.
2. Play With Scale
You can create a more dramatic impact in larger rooms by increasing the size of your corner fireplace. To do this, play about with the positioning of the firebox. You could position it slightly higher on the wall. This will bring the flames up to eye level and more in line with your natural view for when you're relaxing on the sofa.
Create an impressive design by incorporating tall white panels topped with an oversized mantel crafted from reclaimed wood.
3. Get Creative With Colors
Bold colors can help set the tone of your space and create a unique look for your corner fireplace design. For an eye-catching effect, try using warm shades such as yellow, red, or orange to add life to the room against a muted wall color. Or you could opt for cool colors like blue or green for a more calming atmosphere.
If you have a small room, try to keep the colors light with just one statement wall to give the illusion of a larger space.
4. Consider Using Stone
Stone is a beautiful and durable material that can give your corner fireplace design a classic or rustic look, depending on the stone you use. For a timeless feel, consider using marble, granite, or limestone. Or, try sandstone, slate, or travertine for something with more texture.
5. Use A Wall Mounted Fireplace
Wall-mounted fireplaces are an excellent way to add a corner fireplace design with minimal floor space. These modern pieces can be hung directly on the wall and come in various sizes and styles.
They also provide a great view of the flames from any angle. They're also better if you're concerned about young children or pets getting too close to a floor-level fire.
6. Create A Contemporary Look
If you're looking for something more modern, consider incorporating sleek finishes and angular lines into your corner fireplace design.
For example, try using black metal frames around the firebox with sharp edges and glass doors. Combine this look with a white mantel and surround it for a contemporary feel.
8. Incorporate Unique Materials
Take your corner fireplace design to the next level by incorporating unique materials into the look. Try using brass, copper, or bronze accents around the firebox and mantel for a subtle hint of sparkle.
Alternatively, use wood panels with an interesting pattern or texture, like herringbone, for a more natural and organic feel. You can also use a combination of materials to create an eclectic look that reflects your style.
No matter your design, a corner fireplace will surely add warmth and character to any room. With these seven inspirational corner fireplace designs, you can create a unique look that will make a statement. Just remember to speak with qualified installers before starting your project.
Where to Place a Corner Fireplace
There are a few things to consider when placing a custom fireplace in your home. First, you'll want to think about the room's orientation and where the traffic flow is.
You'll also want to consider any windows or doors in the room and how they will work with the placement of the fireplace. Lastly, you'll have to factor in the height of your ceilings and the size of the corner you're working with. The position of corner fireplaces can vary depending on the size of a room and the length of two connected walls.
Regardless of their placement, corner fireplaces can be made into stunning focal points with an attractive mantel and surround. For small fireplaces, adding accent lighting or hanging a mirror or television above the mantel will help to create a more prominent presence.
It's a good idea to speak to reputable fireplace installers to make sure you choose a design that works.
Are You Ready To Create Your Custom Fireplace?
A corner fireplace is a perfect way to use otherwise unused space in a room. Not only can you create a cozy and inviting atmosphere, but you can also add an aesthetic charm that will warm up any area. With the wide range of corner fireplace designs and detailed customization options available, you can create a unique look for your custom-built.
If you're thinking about adding a fireplace to your home or replacing an existing one, contact Dreifuss Fireplaces. We'd be happy to discuss your options and help you find the perfect corner fireplace for your home.
Get a free online estimate today!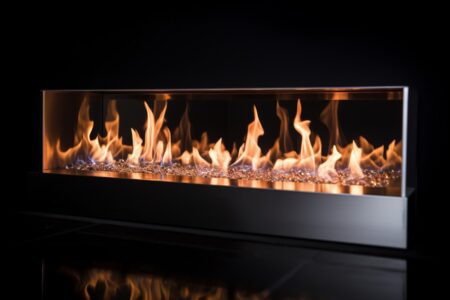 Gas fireplaces are a popular and convenient way to enjoy the warmth and coziness of a fire in your home. However, it is important to
Read More »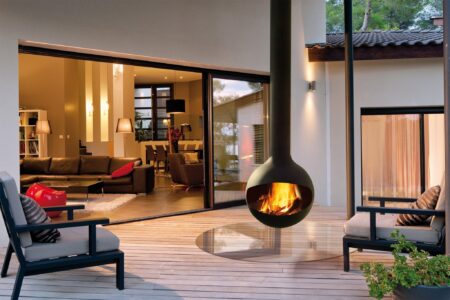 Venting a gas fireplace is crucial for proper air circulation and the removal of harmful combustion byproducts. However, not all homes are equipped with a
Read More »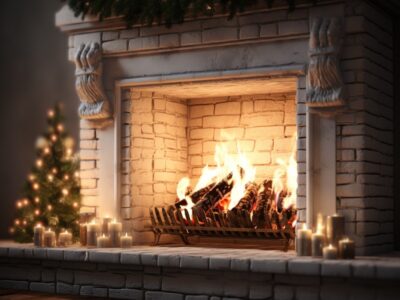 Cleaning white fireplace brick is essential to maintain its appearance and ensure the longevity of your fireplace. However, the cleaning process may vary depending on
Read More »