The 14th-century adaptation of chimneys moved hearths from the center of homes to one or more walls. This allowed for cleaner air circulation, and the modern chimney was born!
The traditional fireplace now serves many purposes, from heating and providing light to serving as an architectural centerpiece of the living room. Fireplace design continues to play an important role in interior design. Read on to learn some fun decor ideas to spruce up this important home feature. 
Add a Tile Feature
Your tile pattern can enhance your fireplace's natural decor. Add a neutral enhancement by using single-color tiles. Or go for something bold with mixed-colored tiles.
Finish out your tiled features with table lamps and other forms of decor. This can add symmetry to your fireplace. Mirrors are a great accessory choice.
Consider using a photo of an animal rather than a traditional trophy head. This will please any guest and put a smile on their faces.
Preserve Exposed Brick
One way you can combine tradition with modern esthetics is by preserving exposed bricks. If your fireplace is working, exposed bricks can be a reminder that the fireplace is in working condition.
Many fireplaces are made from metal or glass these days. Your guests will enjoy seeing the authenticity and sense of history that comes from brick.
That material has been used for thousands of years to build fireplaces. It's one material that will never go out of style.
You can contrast the exposed brick with more modern decor. Aged bricks add a nice texture to your living room. Play around and see how design ideas work. 
Stack Gold-Framed Mirrors
Gold-framed mirrors offer a great way to dress up or dress down your fireplace. Gold-framed mirrors are also great for vintage designs and modern fireplaces.
Mirrors create a sense of space. This would be ideal for small rooms. With the right consideration and choice, you can add a striking focal point.
Go for Blue
Few colors bring the comfort of blue. The shade that is associated with blue skies and deep oceans can also serve as a great backdrop to your fireplace.
You can paint the surrounding wall or paint the entire fireplace for a uniform look. Many colors and types of decor blend well with the color blue. 
Don't overdo it, though. You can add a splash of contrast by using furniture with warm colors.
Whitewash Your Fireplace
Are you going for a modern farmhouse style? Or do you plan to use muted tones, floating shelves, or a modern style? If so, you could enjoy a whitewashed brick fireplace. 
Think of this choice as being a blank canvas. From there, you can go in several directions. Any color or decor will stand out against that backdrop. 
Paint Walls and Fireplaces in Complementary Shades
Before you set out to revamp your fireplace, be sure to understand the concept of complementary shades. This will be very important as you decide which wall color to use.
If you are unsure, you can start with a favorite sofa or curtain. Make that your starting point for your new color palette. 
Then, select a complementary shade for the new rug or wall color. Working with complementary colors ensures that nothing you add looks "off." Colors that work together lend a sense of harmony to your living quarters. 
You may have colors that you have to work with because you cannot change them. Marble features would be one example. Exposed brick would be another example. 
Work with those permanent colors and then paint with colors to complement those features. Remember to take into consideration the color of your furniture and decorative items. 
Embrace the Beauty of Victorian Fireplace Ideas by Using Tiles
The Victorian era was a time of modernization. Many architectural features from that period are still sought after to this day.
One common feature left from the Victorian age is tiles. As homeowners know, tiles quickly become the star of any decorative effort. Whether you flank your stove with ornate tiles or opt for something more subtle, you can add a bit of that Victorian aesthetic by using tiles generously. 
They always look stunning no matter if the fireplace is lit or is not lit. Tiles can be made from porcelain, glass, marble, and natural stones. 
Pick Out a Carved Wooden Fireplace for Grandeur
Wood may not be the first material you think of when you are trying to dress up your fireplace. One reason wood is such an eye-catching material is that it has largely been replaced by other materials when it comes to constructing fireplaces.
Wood can be less imposing to the viewer. The material is also ideal for featuring carved details. Wood can add warmth and interest to your space.
You don't have to have one carved from scratch. Reclaimed wooden fireplaces come with their own patina and character. The inner portions of the fireplace are still made of stone, so you don't have to worry whether using wood will cause any safety issues. 
Learn More Tips for Sprucing Up Your Traditional Fireplace
Following the tips in this article can help you spruce up your traditional fireplace without the need for expensive renovations. Something as simple as a new coat of paint and a few thoughtful decor choices can solidify the decoration themes you have in mind for your home. 
Along the way, the team at Dreifuss Fireplaces is here to help. We have been bringing the heat since 1876. Contact our office today to learn more about our fireplace store inventory.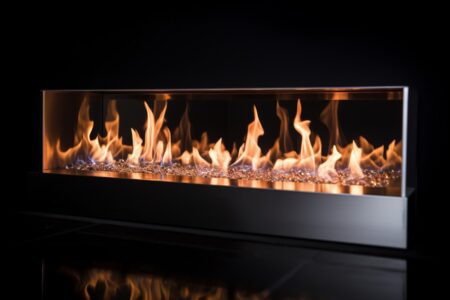 Gas fireplaces are a popular and convenient way to enjoy the warmth and coziness of a fire in your home. However, it is important to
Read More »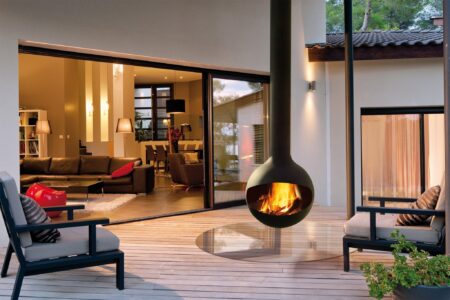 Venting a gas fireplace is crucial for proper air circulation and the removal of harmful combustion byproducts. However, not all homes are equipped with a
Read More »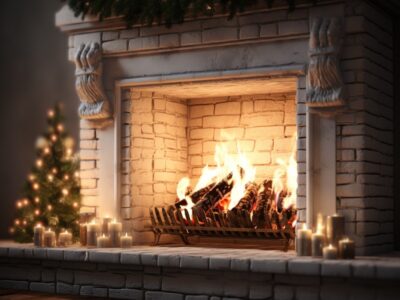 Cleaning white fireplace brick is essential to maintain its appearance and ensure the longevity of your fireplace. However, the cleaning process may vary depending on
Read More »