It may surprise you to learn that the electric fireplace market is expected to reach $2.77 billion by 2028. However, when it comes to electric fireplaces, one question that many people have is — do electric fireplaces use a lot of electricity?
Electrical fireplaces have many great benefits which is what makes them so popular. The problem is that some people get put off electrical fireplaces by the idea of how much electric power they need.
This is why it's always a good idea to learn how much electricity you can expect a fireplace to use before you get one. The good news is that at Dreifuss Fireplaces, we have broken this all down for you.
So, if you would like to learn how much electricity fireplaces use, then read on.
Do Electric Fireplaces Use a Lot of Electricity?
While this is a straightforward question, the answer can depend on a few different factors. These factors are fairly straightforward, however, they do need to be taken into consideration.
In general, electric fireplaces use an average of 1KW to 1.5KW per hour. This works out at a cost of roughly $0.10 to $0.20 per hour or potentially more.
Consider the Electric Fireplace Size
While these are realistic amounts of electrical usage for an electric fireplace, the size of your electric fireplace can also be an important aspect. The reality is that there are lots of different fireplace size options out there that you can choose from.
There is everything from small luxurious-looking fireplaces, all the way up to huge fireplaces that can become the main centerpiece of any room. The general size range for electric fireplaces is between 750 watts to 1500 watts.
With that in mind, the size of your fireplace will have a direct impact on how much electricity you use.
Consider the Type of Fireplace You Have
Another factor is the type of fireplace that you buy. For example, some electric fireplaces simply cost more to run because of the way that they are built.
This can be because the fireplace has more features so it uses up more electricity or it may be down to other factors.
However, it is important to be aware of this whenever you are considering getting an electrical fireplace so you can get an idea of how much it is going to cost you to run.
Ways to Keep Electric Usage Down
If you see an electric fireplace that you think you might like but are wondering whether or not it's going to use up too much electricity, don't worry. The good news is that we have some different ways that you can keep your electric usage down.
How Often You Use It
A factor that you should think about when getting an electric fireplace is how often you are going to use it. The reality is that this has a massive effect on the overall electrical usage that you can expect to see from your fireplace.
Of course, this can depend on the type of climate that you live in. If you live in a colder climate then you may want to use your electric fireplace more often, however, if you are in a warmer environment then you may not need to use it as often.
If you are concerned about how much electricity you are going to use, then you can always reduce the amount of fireplace use.
Comparing Fireplaces
Another factor to getting an electric fireplace that doesn't use up too much electricity is to simply compare different fireplace options.  As mentioned before, different types of fireplaces will use up different amounts of electricity and you must compare this.
If you are looking for a particular fireplace then you can always read the description to see how much electricity they use. Alternatively, you can ask the company where you are getting the electric fireplace about how much electricity it uses.
A great company should be able to give you the full breakdown of how much electricity each of their electric fireplaces uses.
Where to Get an Electric Fireplace
When getting an electric fireplace, you must get the right one. Not just because it will affect how much electricity your fireplace uses, but for many other reasons, too.
There are lots of different places where you can get a fireplace that will suit your needs. You may even find some great deals on the fireplace that you want.
While we can't recommend every electric fireplace company, we can recommend our company at Dreifuss Fireplaces. We offer top-of-the-range fireplaces that come in a wide range of size options so we will have something that caters to your needs.
We only choose the best fireplaces which is why our collection is full of high-quality fireplaces at affordable prices. If you would like to learn more about our electric fireplace, why not browse our selection?
Find Your Perfect Fireplace Today
There are lots of fireplace options out there and choosing the right one is just a matter of knowing where to look. The good news is that after reading this guide you can stop wondering "do electric fireplaces use a lot of electricity?".
You will also be better equipped when choosing the perfect electric fireplace for your home. At Dreifuss Fireplaces, we know that sometimes it's good to talk to an expert to get professional advice about fireplaces.
If you would like to ask us about our fireplaces or for some friendly expert advice, contact us today.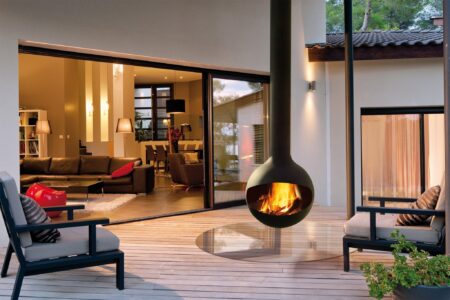 Venting a gas fireplace is crucial for proper air circulation and the removal of harmful combustion byproducts. However, not all homes are equipped with a
Read More »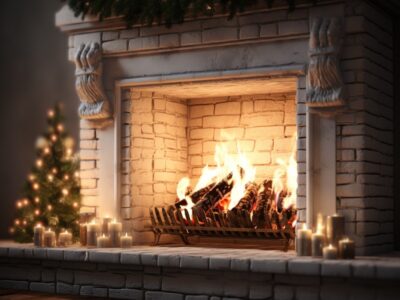 Cleaning white fireplace brick is essential to maintain its appearance and ensure the longevity of your fireplace. However, the cleaning process may vary depending on
Read More »
Looking to add a touch of elegance and warmth to your living space? Discover why a stone fireplace mantel is the perfect choice. Explore the
Read More »