A fireplace is a cozy and charming feature that many homeowners and buyers love. You might be wondering, though, does a fireplace actually increase home value?
As a responsible property owner, you want to get a high return on investment. Maybe that's why the home improvement industry was worth $538 billion in 2021.
Luckily, the right high-quality fireplace installation could increase a home's value in many ways. Keep reading to see how.
The Role of Fireplaces in Home Value
Ever since home-like structures were built, fireplaces existed in some way. At first, they were used merely for heat, light, and cooking. Now, they can add much more to anyone's home value.
In particular, a lit fireplace can add a certain ambiance to a party the homeowner is hosting. Rather, they might just be used as decoration.
A high-quality, aesthetic fireplace can add a focal point to a room's design. They're often associated with a cozy, comfortable atmosphere. Many book lovers visualize curling up with a good book on a stormy night in front of an inviting atmosphere.
Fireplaces are ideal for any homeowner who wants to relax at the end of a long day, too. This is of particular value when the home is in a colder climate. In these areas, fireplaces are more than just convenient – they're a necessity.
No matter why you're interested in installing a fireplace, consider all of these benefits. When you're selling your home later, potential buyers will appreciate all of these qualities. Overall, fireplaces play an important role in both the aesthetic and functional aspects of a home.
Types of Fireplaces
You know that if you're going to install a fireplace in your home, it's going to be a high-quality one. You're investing in the overall value of the property. That means this project needs to be worth every penny.
Let's take a look at three main types of fireplaces you can consider: gas, electric, and wood-burning. Each has its own set of advantages and disadvantages.
Wood-burning fireplaces are the most old-fashioned option. They've been around for centuries. They require the use of real wood, which can be a hassle to constantly supply.
Still, wood-burning fireplaces are ideal for ambiance. They provide that well-known crackling sound as the wood burns. Plus, they're charming and offer that distinct, cozy scent.
A gas fireplace is more modern and easy to use. They're more energy efficient, which can also cut down on the long-term costs of fuel. Further, they're easily turned on or off.
Similar to gas fireplaces, electric ones are another modern option. They're known for their convenience and the fact that there's no ventilation required when installing them. Take some time to consider which type of fireplace might be ideal for your situation.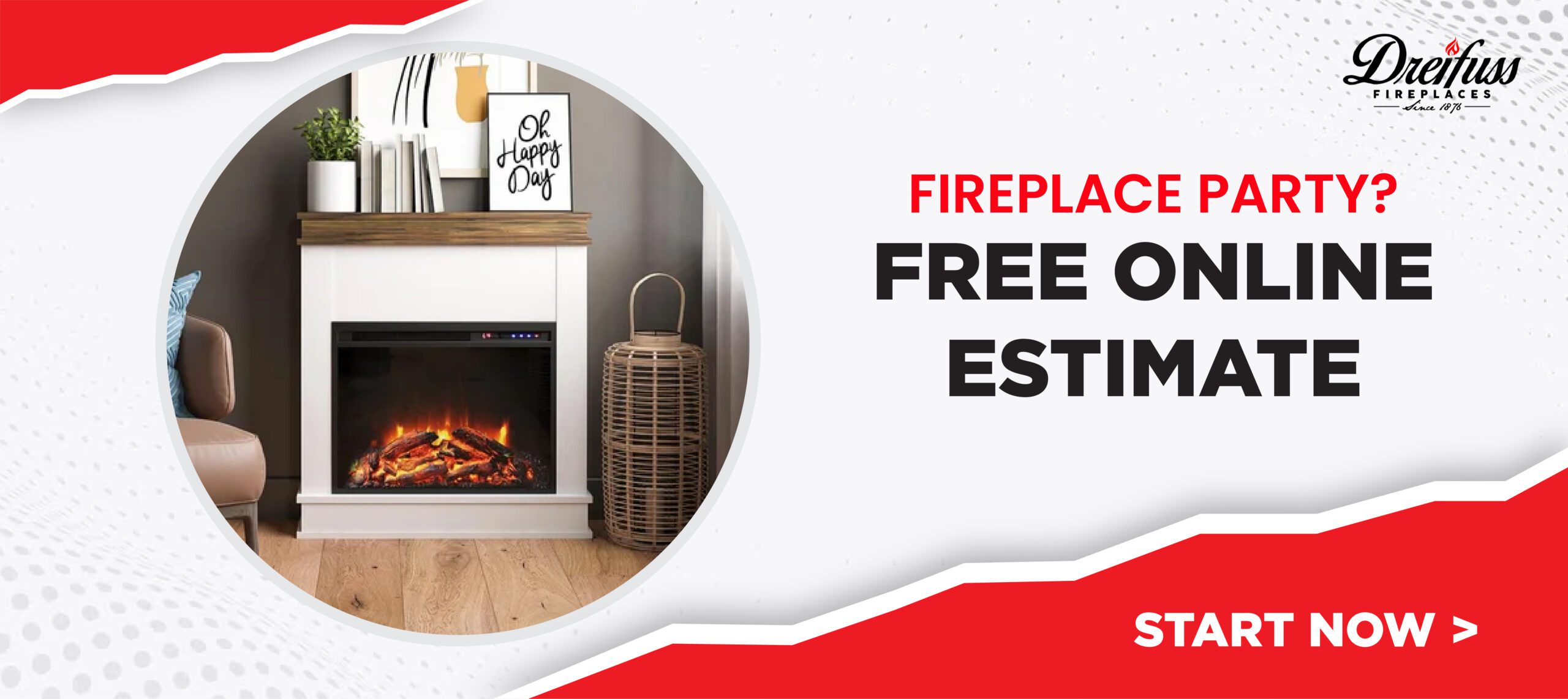 Factors Affecting the Value of a Fireplace
Many factors affect how much a new fireplace is worth in a home. The first thing to consider is its location in the home. What room needs this added design feature?
It's worth noting that a fireplace in a more centralized location can be more valuable than a room off to the side. The idea is to create a warm inviting atmosphere in the living room or family room, for instance. Potential buyers would find this more desirable than a fireplace in a room with less foot traffic.
The quality of the fireplace's materials can also affect its value. You might think you want to cut corners when it comes to the cost of installation but think again. Sacrificing the quality of your fireplace won't increase the home value overall.
Lastly, consider the energy efficiency of the fireplace in question. Compare the cost of the new fireplace with the potential heating savings. Eco-friendly potential buyers will love this added value to their efforts in sustainability.
All in all, there are many things that can affect your ideal fireplace. For further guidance, check out this article on stunning fireplace interior design.
Return on Investment
Your top priority when considering the installation of a fireplace is the bottom line. You want to ensure that any money you put into this home improvement project returns to you later on.
Well, the good news is that a well-designed fireplace only further's a property's value. There are many reasons a potential buyer would consider this investment worthwhile.
For one thing, expensive fireplaces are more attractive to luxury homeowners looking to invest. They'll appreciate this interior design element and its aesthetic.
Also, fireplaces are going to be of particular value in colder climates. Here homeowners are more inclined to pay more for a good one.
Overall, installing a fireplace can provide a healthy return on investment. Just remember to carefully consider the costs and benefits before making a decision.
Other Ways o Increase Home Value
If you're interested in selling your home soon, here are some other ways to increase its value. Don't just start renovating everything you see. Be strategic about your home improvement projects.
Start by considering the kitchens and the bathrooms. Upgrading these spaces can be a high-value investment that potential buyers will love.
Does all of the plumbing work as well as it can? Do the faucets and piping need to be replaced?
Furthermore, don't underestimate the value of curb appeal. If your home's exterior is lacking in luster, it might be time to make some changes on this front. Otherwise, potential buyers might not even be interested in taking a tour.
Finally, energy efficiency is a top seller in modern homes. That's yet another reason why the right fireplace can be so valuable for the sake of saving on heating costs. Consider these other ways that proper interior design is so important that it can even affect our mental health.
Install the Right Fireplace
By now, you hopefully realize installing a luxury fireplace could increase home value. This investment shouldn't be undertaken by just any contractor, though. Make sure you find and hire the most reliable fireplace installation service in your area.
In fact, that's where we could be of service. Our team is ready to ensure your home's interior design is complete with the right fireplace. Learn more about our available fireplace models now.