Adding a fireplace to your home is a great way to not only increase the value but also bring in a very cozy element to the space. This simple addition can completely transform any room and make it better than ever.
Fireplace design has come a long way since its early days and there are so many more options to choose from. They come in all different shapes, sizes, and colors. This makes it so easy to customize your look for a unique statement piece that will quickly become the center of your home.
Check out this guide to help you find just the right fireplace for your home design!
Find a Prime Location
Before you can make any fireplace design decisions, you need to first take a good look at your home layout to find the perfect location. A fireplace can't (and shouldn't) just go anywhere in your home, the placement plays a huge role in how good it turns out.
As you're determining the exact spot for your fireplace, consider how you want to use the fireplace.
Are you looking for a spot where your whole family will gather together? Or are you hoping to create a very relaxing atmosphere as your personal escape? Once you nail down exactly how you want to use your fireplace, then you can find the perfect home for the new addition!
Consider Different Fuel Types
Next, you'll want to figure out which fuel type you prefer as that can have an impact on how the fireplace can look.
Traditional fireplaces were all wood burning, and many homeowners continue to choose this option. It provides a homey, cozy feel that can sometimes be lost with the more efficient options.
Newer options, like natural gas or propane, can instantly give you a fire on demand, which is a huge benefit. They provide consistent, reliable heat that can be customized as far as how big the flames are and what the insert looks like. And some homeowners choose electric fireplaces because of their safety ratings and versatility.
With so many options, you're bound to be able to find a fuel type that works for your home and lifestyle preferences.
Determine Size and Scale
One of the biggest considerations to make while choosing your new fireplace is how big you want it to be. This can range from a small addition that blends in with the room to a massive statement piece that takes over the look. And everything else in between!
You'll want to determine this so you can find an insert that will match the overall look you're going for.
The last thing you want is to create a whole wall for your fireplace and then have a tiny insert that looks out of proportion. It all has to work together to create a cohesive space.
Figure Out Design Style
The great thing about making this kind of addition to your home is that it will fit with any design style. It doesn't matter if you choose an electric fireplace, wood fireplace, or glass fireplace- you'll be able to find something that fits your style and feels like it always should have been there.
It's helpful to look at inspirational photos of homes that share a similar style to yours. This will give you a starting place as you look through all the options to find the best fit for your home.
Check Out Material Options
Fireplaces are no longer only made out of brick, which means you can have so much fun switching up the materials that are used in your fireplace design.
Start by determining whether you'd like to use tile, stone, or some other alternative. This will serve as the base of your fireplace design so that you can make all of your other decisions around. Then you can have some fun choosing from popular color options to make it a really customized look.
Whether you want your fireplace to be bold or subtle, this is the decision that will bring your vision to life!
Design Surrounding Area
A fireplace is much more than an actual firebox. It's the whole surround that really takes everything to the next level. As you're choosing a fireplace design, think about what you want to do with the spaces that will connect to it.
Some homeowners like the fireplace to stand out on its own by creating a focal point with the immediate surround and the area above the firebox. This can be done with a wall treatment, like shiplap, for example. While other homeowners want the whole space to be the statement and choose to add built-in bookshelves on either side.
What you decide to do all around the fireplace will help you decide which fireplace option will be the best!
Integrate Mantle Decor Ideas
Similarly, it's helpful to have an idea of what you would like to decorate your mantle with as well. When you know what type of decor you'll want, you can make sure the dimensions and look of your mantle can accommodate those objects. The more clear your overall vision can be, the easier it will be to choose your fireplace.
This is another time when gathering inspiration can help you make an informed decision that you'll love for a long time!
Choosing the Right Fireplace Design for Your Home
When it comes to making major changes to your home, you want to be sure that you're getting it right. This is especially true when it comes to choosing a fireplace design. It's something you'll see every day and you want to love it as much as possible!
Working with fireplace experts is the best way to guarantee you'll love your end result. They'll help walk you through the entire process, from selection all the way to installation offering advice and tricks along the way!
Our team has helped countless homeowners develop the fireplace of their dreams and can do the same for you! Contact us today to get started!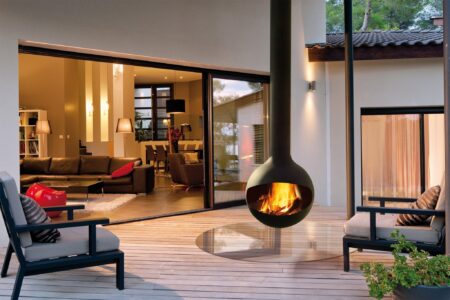 Venting a gas fireplace is crucial for proper air circulation and the removal of harmful combustion byproducts. However, not all homes are equipped with a
Read More »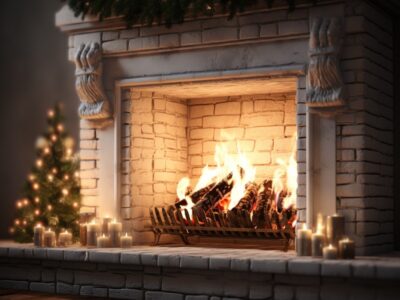 Cleaning white fireplace brick is essential to maintain its appearance and ensure the longevity of your fireplace. However, the cleaning process may vary depending on
Read More »
Looking to add a touch of elegance and warmth to your living space? Discover why a stone fireplace mantel is the perfect choice. Explore the
Read More »