Did you know that the modern fireplace wasn't created until Louis Savot revolutionized it in 1642?
Since then, a beautiful fireplace has become a staple for luxury homes. Plus, the technology and customization options have only gotten more sophisticated since then. Whether you have one already or not, there are many ways you can heighten this space so that it reaches its fullest potential.
Few things tie a decorative ensemble together like a stylish fireplace. Are you unsure of what would complement your home's style? Keep reading to learn about ideas for stunning, magazine-worthy modern fireplaces.
Consider Adding Tiles
While brick is always going to be a classic fireplace style, you can think outside the box when you incorporate some pretty tiles instead. Since tile can come in almost any color, size, and shape, the decorative possibilities are nearly endless. That's why you should spend time considering color theory and what would best complement the rest of your decor.
Once you see how the tiles look for yourself, there's no denying how much distinctive life they can add to a space. Since there's heat from the fire involved, it's worth consulting with a fireplace specialist who can recommend the correct type of tiles.
Paint or Stain Your Bricks
If you'd rather stick to the bricks you already have in your fireplace but still want a modern home style, there are options worth considering. The dark color of most bricks can sometimes dampen the atmosphere of a room. One way you can lighten things up is by hiring a professional to paint your fireplace bricks.
You may think you could do this project on your own but one mistake can ruin your entire fireplace. For starters, a professional will need to use industrial tools to clean the grit and grime that has built up on the bricks and between them. After that, they'll apply a primer so that the paint job looks great and lasts as long as possible.
It's also important to avoid putting on too thick of a coat because that could end up masking the beauty of the brick shapes. You can't use any type of paint either. It should have heat resistance and a high level of gloss that can resist soot.
Staining instead of painting the brick is yet another option. This is the best option if you want to keep the brick's texture while still changing the color to something brighter.
Incorporate Natural Stone
Anyone who has their heart set on high-end fireplaces should think about using natural stone. If you're not passionate about brick or tile, natural stone is all too easy to fall in love with. Not only does it evoke the feeling of the oldest fireplaces but it also gives a warmer atmosphere to your home as a whole.
There are many different shades of stone you can choose from, including a soft brown or even a hazelnut hue. You'll also have plenty of textures to decide on.
If you're unsure of how you want your natural stone to look, you should seek out professionals who deal in custom fireplaces. They can take your entire space into consideration and offer something that's both unique and appropriate.
While natural stone tends to be on the expensive side of the spectrum, it's worth the investment because it has high durability. You may be surprised to learn that a just bit of regular maintenance can ensure the fireplace lasts for a century or even longer. That way, you can rest easy knowing that your children and your children's children can enjoy it well into the future.
Add a Marble Mantel to Your Fireplace
Are you wondering what other materials can elevate your fireplace? Few things are more luxurious than marble. If you think your current set-up is too plain, then you should opt for a French marble mantel.
Not only is the marble beautiful but the design of the mantel will end up adding a whole new dimension. It'll also give you the opportunity to put decorative items on the mantel, as well as pictures of loved ones.
There's a wide range of marble options out there if you're not big on the French style. From minimalist Calcutta marble textures to the intricacies of Statuarietto marble, it's worth taking stock of what's available and how it would look on your fireplace.
Embrace Bronze Accents
Bronze is durable while providing a much-needed highlight to other colors, such as black or white. Solid brass andirons can work as a foundation in which you include some other brass components. If you're feeling bold, then a brass-framed mirror could take things to the next level.
The shapes and textures of brass are variable, so you could go with something smooth and elegant or something intricate and fancy. If you stick to brass and white, for instance, you could keep things minimalist yet luxurious.
From brass and tile to marble and beyond, these options should tell you that almost anything is possible. Even if you have a smaller fireplace, a professional can still offer recommendations that you may not have even considered before.
Are You Ready to Choose Modern Fireplaces?
Now that you've learned all about ideas for stunning, magazine-worthy modern fireplaces, you can tie your entire living space together. Whether you're with a significant other or hosting friends, there's nothing quite like a fireplace to heighten the mood.
Dreifuss Fireplaces is committed to providing both residential and commercial solutions. From electric and gas fireplaces to wood-burning and custom ones, you can always count on our expertise and attention to detail.
For a quote or to ask questions, please don't hesitate to contact us. We look forward to being of service.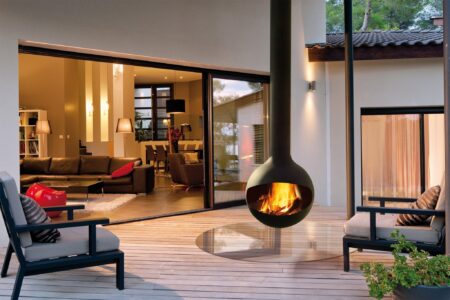 Venting a gas fireplace is crucial for proper air circulation and the removal of harmful combustion byproducts. However, not all homes are equipped with a
Read More »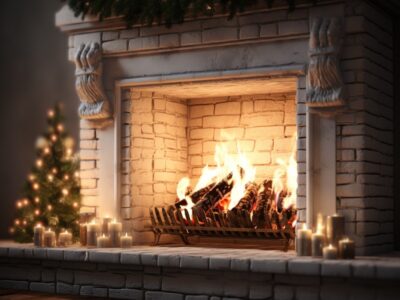 Cleaning white fireplace brick is essential to maintain its appearance and ensure the longevity of your fireplace. However, the cleaning process may vary depending on
Read More »
Looking to add a touch of elegance and warmth to your living space? Discover why a stone fireplace mantel is the perfect choice. Explore the
Read More »