Do you want to boost and improve the ambiance of your home? Well, what if we told you there's a simple way to make your house more cozy and comfortable while also increasing the value of your home? 
According to the National Association of Realtors, custom fireplaces are a great feature to consider. Now you may be wondering about the benefits of a customer fireplace and we are here to tell you.  
This home guide will give you all the information you need to know about customized fireplaces and how they can make your home better. 
1. Functional Art
When you think of a fireplace, do you think of an old brick mantel with trinkets on it? You're not alone in this thought. However, the days of traditional fireplaces are gone. 
When you invest in custom fireplaces, you have the option to choose from hundreds of materials and styles. You can make it your own. If your home is Mid-Century modern, then you can add a twist to the traditional fireplace. 
Maybe your home is a minimalist interior design and then you can choose a bioethanol burner. When you choose to custom-design your fireplace, you can use it as an art piece.  
However, instead of being on one wall or hanging, you can make it the center of attention. A 360-degree viewing fireplace, you give the allure of a campfire but with a flare. 
When you're renovating your home, instead of replacing your fireplace with a piece of art, renovate your fireplace to be a functional work of art. The best part is it's still functional and will draw people's attention in the best way. 
2. Express Your Creativity
Just like any art piece, customizing your fireplace gives you the freedom to express your creativity. You can make it your own style.
There are different materials, such as stones, clear glass, fibrous logs, and even colored glass. There are different lighting options to choose from, so you can create the ambiance that you want.
Maybe you want warm and cozy or bright and clean, there are plenty of options that allow you to make it fit with your home's decor. If you choose an electric fireplace, you can even choose different flame movements. 
3. Save Your Time and Money
By upgrading your fireplace from log to electrical or gas, you not only change the look of your home, but you save yourself a lot of time. A wood-burning fireplace tends to be messy with soot and ash. It can take a lot of time and energy to clean them.
However, now there are options that are more convenient and easy to maintain. You don't have to worry about toxins and smoke either.
Your home will be safer for you your family and your guest. You'll also be saving yourself money as you won't need to schedule regular cleaning and maintain checks 
4. Enjoy Luxury Features 
One feature that homeowners love about custom fireplaces is the ability to turn them on and off with just one button or a remote. Nothing's better than being about to turn on your living room fireplace from your kitchen while you're preparing for dinner or turning on from the couch while you watch a game. 
There are some that come with the ability to be connected to your smart devices, such as your phone or tablet. It's a feature that will make your home feel luxurious all the time.
5. Creates a Relaxing Environment
After a long stressful day at work, wouldn't it be comforting to come home and sit by a fire? It can be hard to leave work at work, but it's crucial that you spend some time resting and relaxing.
Customizing a new fireplace will create an environment that you don't want to leave. There's nothing better than feeling relaxed and safe in your home. 
You may be surprised that a study found that the sound of a crackling fire can decrease people's high blood pressure. By adding a fireplace to your home, you'll be creating an environment that helps you destress.
When you host guests, they will also feel the positive effects. Your home will not only look great but will help lighten the mood after long, busy days.
Learning how to design a fireplace and placing it in your house will improve your quality of life. Being home will be more enjoyable and you'll be healthier and happier. 
6. Increase Property Value 
Whether you're considering selling your home in the future or not, it's always a good idea to prioritize its value. Your home is an investment and elevating it with a fireplace will only make it more valuable.
The more time and energy you spend designing your customized fireplace, the more appealing it will be to buyers in the future. While increasing your home's value is great, when you're designing your fireplace, be sure to keep your style in mind.
You don't have to create a feature with future buyers in mind. The right person will come along when the time is right. 
Custom Fireplaces
As you can see, there are numerous benefits that come with investing in custom fireplaces. Don't rush the process of designing your dream fireplace. There are so many options, so take your time deciding what you like and what will make your home look and feel the best. 
Our team of experts is available to answer all your questions and help start designing your unique fireplace. Contact us here to schedule an appointment.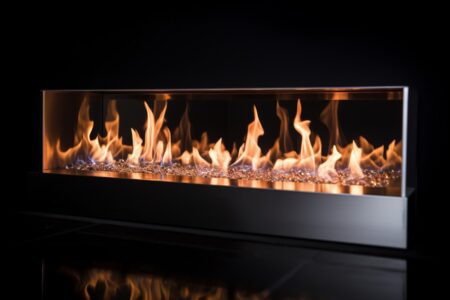 Gas fireplaces are a popular and convenient way to enjoy the warmth and coziness of a fire in your home. However, it is important to
Read More »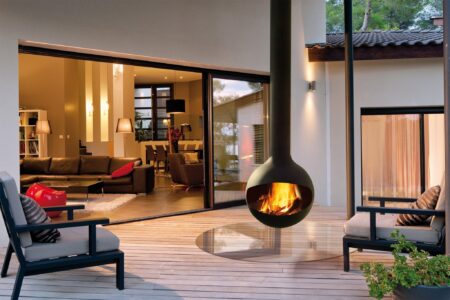 Venting a gas fireplace is crucial for proper air circulation and the removal of harmful combustion byproducts. However, not all homes are equipped with a
Read More »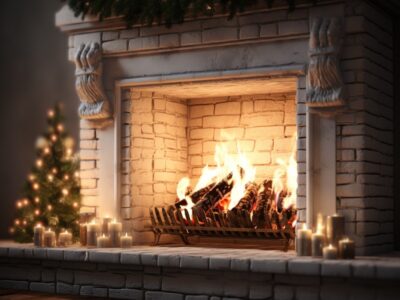 Cleaning white fireplace brick is essential to maintain its appearance and ensure the longevity of your fireplace. However, the cleaning process may vary depending on
Read More »