You dream of your new fireplace becoming your family's new favorite gathering space on those cold winter nights. And you can hardly wait to turn that dream into a reality.
You're in good company, too. Many American homeowners during the past few years have chosen to install fireplaces due to the cozy warmth and efficiency they provide.
If you've chosen to install a custom gas fireplace, you'll want to choose the most attractive logs to go with it. Here's a rundown of the best gas fireplace logs for your bespoke fireplace.
Let's jump in!
Peterson Live Oak Gas Fireplace Logs
This brand's Real Fyre logs stand out for their high quality, making them an excellent choice for gas fireplaces. That's because steel rods that have been meticulously painted are used to reinforce the logs.
In addition to being sturdy, these logs feature finely painted details for a realistic appearance.
Note that these logs are available in both a vented and a ventless option.
Vented logs generate carbon monoxide, so you can use these logs only if your fireplace has a flue or chimney. Meanwhile, ventless logs don't put off such emissions, which means no flue or chimney is necessary. With this option, the heat produced will remain in your living space more easily.
Also, keep in mind that these logs must be used indoors only.
Barton Logs
Another top-tier log option for your custom fireplace is a Barton log set. These ceramic logs mimic the look of real brown wood.
The set comes with 10 ceramic wood pieces in varying sizes. The variety of sizes further makes the set look more realistic than one with logs of the same size.
What's great about these logs is that you can safely use them with various fuels, such as gel, ethanol, and propane. They can also be used with a vent-free fireplace.
These logs are also well made, so you can expect them to hold up long-term.
Emberside Logs
Yet another option for quality gas fireplace logs is Emberside logs by SureHeat.
With an Emberside set, you can expect six ceramic logs that have been hand-painted. These logs are stacked on a tiered grate for an authentic fireplace appearance.
With this option, you'll love the fact that the embers will glow brighter than those associated with other ventless logs. In addition, these gas logs can warm up a space as large as 1,500 square feet with nearly perfect efficiency.
You can also manually control your Emberside system, further making it a convenient option. The oxygen depletion and carbon monoxide systems further make Emberside logs a top choice when it comes to promoting safety.
Note that propane rather than natural gas may be used with Emberside logs.
Regal Flame
Regal Flame logs are an excellent choice for every type of indoor fireplace. You can use a Regal Flame log fireplace insert with gel, electricity, ethanol, or propane. In addition, you may use it with a vent-free fireplace.
The set's 10 painted logs are between 10 inches and 15 inches long. The benefit of this is that you can easily mix up your logs' sizes in your fireplace to make them look even more real.
Another perk of Regal Flame logs is that you can use them both indoors and outdoors. Whether you use them in a fire pit or a fireplace, you can rest assured that your arrangement will be captivating.
A drawback of these logs is that they do feature a lighter color, which may not appear as realistic. In addition, the logs may flake within a handful of months.
Stanbroil Logs
Consider adding Stanbroil logs to your fireplace as well. The set's 10 pieces are painted by hand for a quality touch. The logs range in size from 3-8 inches.
These logs are known for being well-made and effectively adapting to a surrounding fireplace. Stanbroil logs look great in every type of fireplace and can be used with a ventless feature.
SureHeat's BRO18NG Logs
Finally, this brand's Burnt River log sets are a popular choice for homeowners seeking hand-painted ceramic logs. They look extremely realistic compared with other gas fireplace logs.
These logs fit into fireplaces that have a width of 28 inches in the front area and a width of 24 inches in the back. They will also fit any fireplace that is 14 inches deep. The logs come on a sturdy grate.
You'll appreciate the fact that these logs last long. This makes them an excellent value. The logs also tend to be brighter compared to other brands.
Keep in mind that these logs may emit fumes when you first use them. After a few times of using the logs, though, you shouldn't have any issues with fumes.
With these logs, you might also want to purchase a hook-up gas fireplace kit at the same time. Although one does come in the package, it might not be adequate to get the hook-up job done.
How We Can Help with Your Fireplace Needs
Today's top gas fireplace logs range from Peterson live oak to Barton logs. You're sure to also love the look and effectiveness of Emberside and Regal Flame logs.
At Dreifuss Fireplaces, we take pride in offering beautiful custom fireplaces for businesses and homes. From traditional to suspended designs, our fireplaces will instantly add a cozy and sophisticated touch to your space.
Contact us today to learn more about our fireplace services and receive a free estimate on your custom piece today!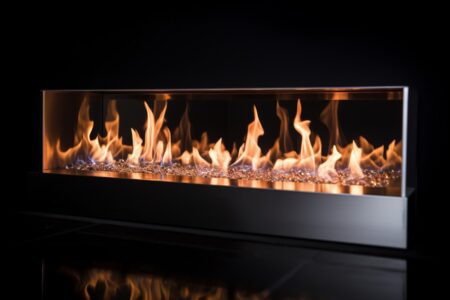 Gas fireplaces are a popular and convenient way to enjoy the warmth and coziness of a fire in your home. However, it is important to
Read More »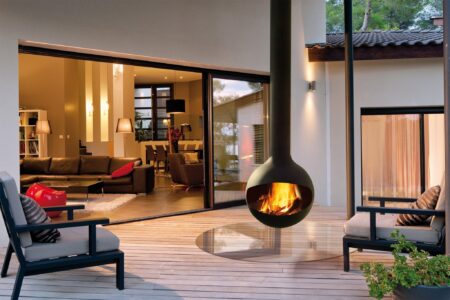 Venting a gas fireplace is crucial for proper air circulation and the removal of harmful combustion byproducts. However, not all homes are equipped with a
Read More »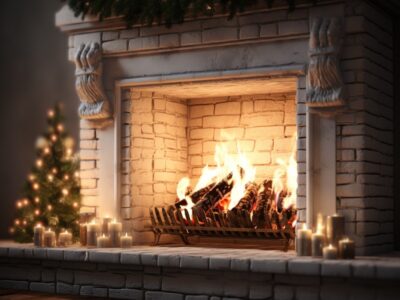 Cleaning white fireplace brick is essential to maintain its appearance and ensure the longevity of your fireplace. However, the cleaning process may vary depending on
Read More »