For years fireplaces were the main heat source in homes. But as new heat sources were introduced, fireplaces became a decorative feature in older homes. Many homes don't even have fireplaces anymore.
If you have an old, outdated fireplace it may be time to give it a refresh. Or if you're adding a new fireplace, you might need some inspiration for your design. Either way, we've got you covered.
Keep scrolling to discover the best fireplace design ideas for 2022.
Get Creative with the Surround
The fireplace surround is the external material around the firebox. The surround is there for safety, but it's also a great place to express your design style. With so many options for materials, this is your chance to get creative.
Exposed Brick
If you live in an old house, there's a chance that the original surround was made from brick. Exposed brick will give your home a sense of warmth and coziness and provide a connection to the past.
If you want something more modern, consider painting your exposed brick. Black and white are both great options for a contemporary feel.
Natural Stone
Natural stone is a great material for a fireplace surround because it's so versatile. For a modern look, go with a marble slab with deep veining or sleek slate tiles. If you prefer a traditional or rustic style, try a stacked stone surround.
Paint
If you want to infuse color into your space, paint is the way to go. Choose a fun, bright color or something dark and moody. Don't be afraid to go bold.
Reclaimed Wood
Reclaimed wood is another great material to use. It's eco-friendly and will add character to your home. Each piece of wood has a story from its past life and will now be part of the story of your home.
There are plenty of fireplace designs you can do with reclaimed wood. If you have large pieces, hang them across the span of the surround to make a bold statement. If you have smaller pieces, use them to create a unique pattern.
Shiplap
If you love the modern farmhouse look, consider using shiplap for your fireplace surround. The simple white boards will make your space look larger and make it feel warm and inviting.
Tile
There are countless different fireplace designs you can make with tile. With so many different colors, materials, sizes, and textures, the only limit is your imagination.
For an eye-catching look, try a contemporary graphic tile. For something a bit more understated, try using small hexagon tiles or penny tiles.
Wallpaper
Wallpaper is an easy and cost-effective way to add some flair to your fireplace surround. The options are endless here too. Go for something bright and bold or tone things down with a subtle pattern.
Add Some Drama to Your Space
You know the saying – go big or go home. Why not apply this philosophy to fireplace designs?
Once you've chosen a material for your fireplace surround, take it one step further and extend it all the way to the ceiling. This will make for a stunning, eye-catching design, especially if you have high ceilings.
Combine Modern and Traditional Style
One trend that's emerging for fireplace designs is combining modern and traditional styles. One way you could do this is by updating your traditional wood-burning fireplace with modern surrounds. Or you could update your traditional surround by switching to a modern gas or electric fireplace.
Combining these two fireplace styles is a great idea if your personal style lies somewhere in the middle. There are so many different things you could do to achieve this look, so don't be afraid to experiment.
Use Your Fireplace as a Room Divider
With the rise of remote work, more people are looking to define spaces within open-concept homes. If you're adding a new fireplace to your house, this is the perfect opportunity to divide up rooms and add some privacy.
There are several fireplace options to use as room dividers, but linear fireplaces work especially well. These types of fireplaces can be built into walls and have ventless options so you can put them anywhere in your home.
Add a Decorative Screen
Fireplace screens are safety devices that contain any sparks or embers and prevent any accidental fires. But, there are many decorative options available to add some style to your space.
Try a modern chevron screen or an Art Deco sunburst screen. For a more traditional look, try a screen with ornate details.
Fireplace screens with doors are another popular option. They allow you to access the fireplace without moving the entire screen. They are available in a variety of styles from modern to industrial to rustic.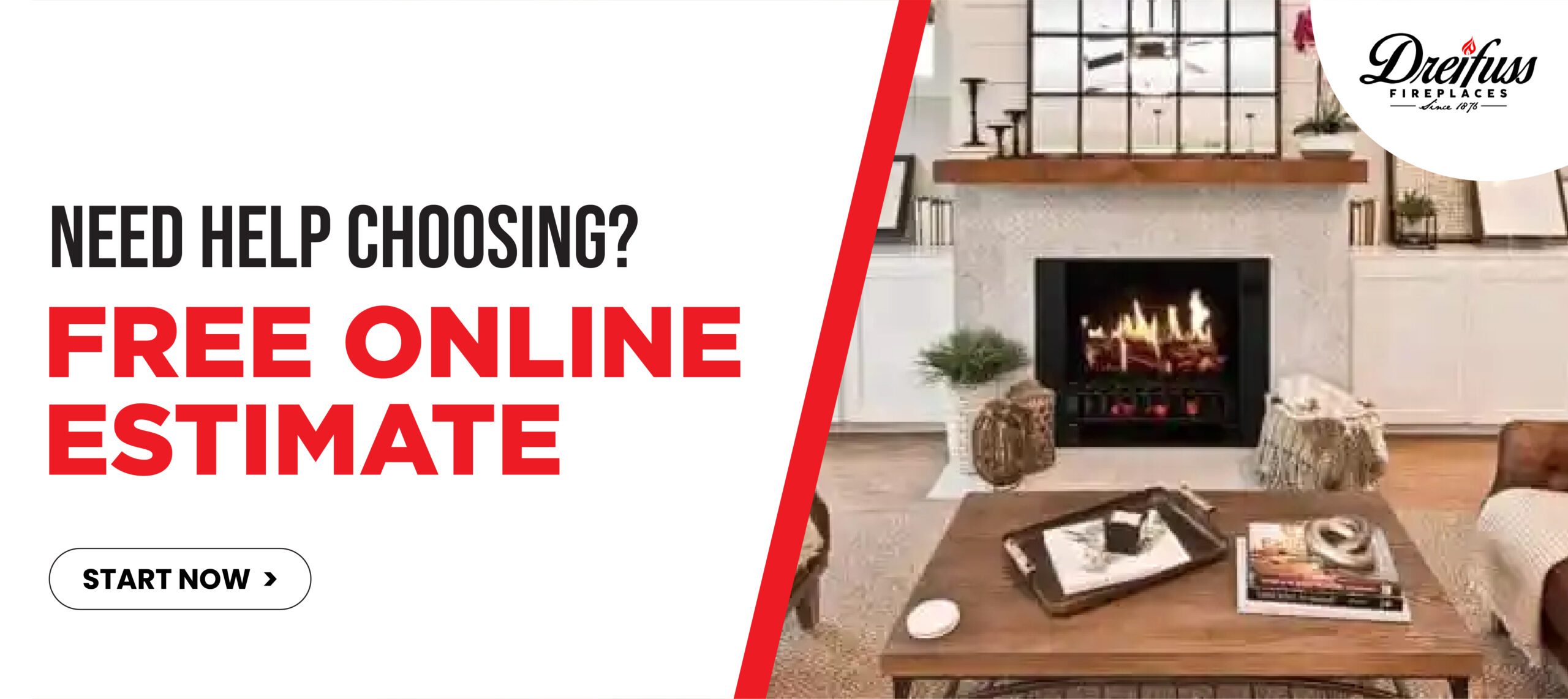 Style Your Mantel
One of the easiest fireplace design ideas to achieve is to style your mantel. This will give your space a finished look and make your fireplace a focal point.
Add a few accessories like glass vases or candles. For a pop of color, try stacking some books on the mantel. Family photos are a wonderful option too.
There are several ways you can style the area above your mantel as well. Try hanging your favorite piece of art or a decorative mirror. This is also a great place to mount a TV.
More Fireplace Design Ideas
There are countless ways that you can design your fireplace and make it a focal point in your home. We hope this guide inspired you and gave you some great ideas.
If you want more inspiration, social media and design websites are great places to start. Local professionals are also excellent resources for fireplace design ideas. Contact us today and let us know how we can help!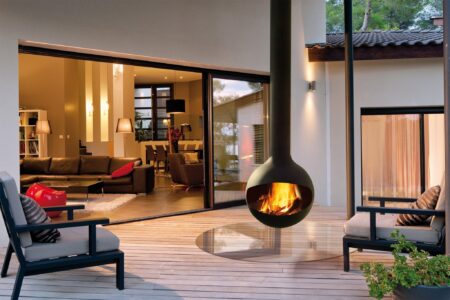 Venting a gas fireplace is crucial for proper air circulation and the removal of harmful combustion byproducts. However, not all homes are equipped with a
Read More »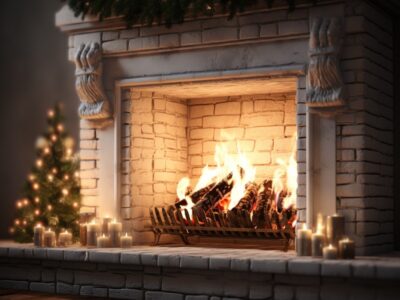 Cleaning white fireplace brick is essential to maintain its appearance and ensure the longevity of your fireplace. However, the cleaning process may vary depending on
Read More »
Looking to add a touch of elegance and warmth to your living space? Discover why a stone fireplace mantel is the perfect choice. Explore the
Read More »