As winter approaches, many Philadelphians are wary of the increasing cost of electricity. In the past, most homes were equipped with a fireplace that could keep you warm without having to crank the heat. These days, new properties are often built without a fireplace.
The good news is that there are many fireplaces that you can install without having to undergo a major remodel. Plus, by adding a fireplace to your home, yourself, you can design a fireplace that meets your needs and your taste.
What should you consider when designing a custom fireplace? We're here to tell you.
Read on for fireplace design tips that will get you inspired to start designing your own custom fireplace.
Consider Your Current Structural Amenities
Does your home have a chimney? Does the room you want to add a fireplace to have an external wall? These types of existing structural amenities will impact the type of fireplace you can install in your home and the amount of remodeling you'll need to take on to do so.
For example, a wood-burning fireplace has to have a chimney for proper ventilation. Many types of gas fireplaces don't require a chimney, but they do need to be built against an external wall and outfitted with a double exhaust pipe or a ventilation brick. Electric fireplaces don't require any special amenities other than an outlet and, potentially, an alcove to install them in.
If you want to install a fireplace that would require a significant remodel (i.e. a wood-burning fireplace in a home with no chimney), you will need to check your neighborhood building codes and ensure that it's doable. You will also want to consider the cost of a major remodel to ensure that you can cover all of the necessary expenses.
Take Into Account the Size of the Room
When you design a fireplace, you need to think about more than just the type of fireplace you're installing and the overall aesthetic. The size of the room matters because it will impact the heat output that you should aim for. If the heat output is too high or too low for the room, you run the risk of overheating the room or not feeling the warmth of your fireplace, at all.
This heat output is measured in BTUs. A professional fireplace installer can run these calculations accurately, but you can do a bit of BTU calculating yourself to get a sense of the output you should aim for when designing your fireplace.

Think About the Design Style and Features of Your Home
Before you start envisioning your dream fireplace, take into account the design style and features of your home. When you add a major feature to your living room or bedroom, you don't want it to disrupt the flow of the room or look out of place. A fireplace that doesn't match the design style of your home can become an eyesore and negatively impact your property's value.
Here are a few questions to ask yourself when coming up with the finishing touches and esthetic of your fireplace:
When was your home built?
What architectural style does your home emulate?
What other remodels (if any) will you do in the future?
How much space do you have for a mantel?
What materials (ie brick, iron, or marble) are found throughout your home?
The goal is to marry your home's architectural style with your own interior design choices. While your custom fireplace doesn't have to look as though it is original to your home, it should still complement the architecture, rather than clash with it.
Think About Use and Maintenance
What are your biggest priorities when it comes to using your fireplace? Do you want to be able to turn on the flames with the flip of a switch or does building a fire that crackles and sparks appeal to you more? Can you invest in an annual chimney inspection or would you rather keep maintenance to a minimum?
The goal, when creating a custom fireplace, is to create something that you'll enjoy using throughout the colder months. Regular maintenance is important, so it's also helpful to think about the money and time you're willing to invest in maintaining your fireplace for future use. Gas and electric fireplaces offer ease of use and maintenance but a wood-burning fireplace offers that traditional experience and ambiance that's hard to recreate.
Don't Forget Your Budget
At the end of the day, planning any custom addition or renovation should start and end with budgeting. You may not have the budget to build a chimney and install a wood-burning fireplace, but that doesn't mean that we can't help you to create a custom fireplace design that you love.
These days, there are tons of design and style options to choose from. Gas fireplaces can be designed to mimic the look and feel of a wood-burning fireplace. Electric fireplaces can come together in a sleek and modern way or a timeless and traditional way.
Having a limited budget doesn't mean that you can't have the fireplace of your dreams. Talk to us about the options in your price range and the materials and designs we can use to design a luxury fireplace on any budget.
Come to Dreifuss Fireplaces to Create Your Own Custom Fireplace
Installing a fireplace is a great way to keep electric costs low when they're on the rise. Designing a custom fireplace is a great way to turn your house into your dream home, no matter what your budget is. At Dreifuss Fireplaces, we're proud to bring Philadelphia homeowners' dreams to life.
Want to learn more about our fireplace products and services? Contact us today to get started.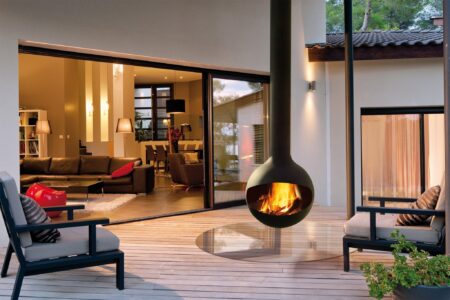 Venting a gas fireplace is crucial for proper air circulation and the removal of harmful combustion byproducts. However, not all homes are equipped with a
Read More »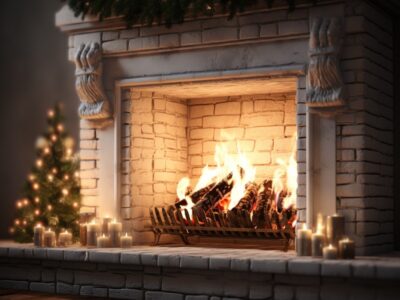 Cleaning white fireplace brick is essential to maintain its appearance and ensure the longevity of your fireplace. However, the cleaning process may vary depending on
Read More »
Looking to add a touch of elegance and warmth to your living space? Discover why a stone fireplace mantel is the perfect choice. Explore the
Read More »