Natural stone is a valuable material that has been used in architecture for centuries. Several of the world's most famous structures, including the Taj Mahal and the Colosseum, were built with natural stone. It's getting more valuable every year, with the global natural stone market projected to reach a value of over $60 million by 2030.
It's no wonder that so many people want this coveted material in their houses. Natural stone is perfect for several applications throughout the home, including fireplace surrounds.
If you're remodeling or adding a custom fireplace to your home, chances are you've considered a natural stone surround. But how do you choose the right one with so many options? Keep reading to learn how to choose the best fireplace stone for your home.
Things to Consider When Choosing a Fireplace Stone
Designing your home often involves difficult decisions. Choosing stone for a custom fireplace is no exception. If you're having trouble deciding on fireplace stone, there are a few things to consider to help narrow your choices.
Aesthetics
What do you want your home to look like? Do you want a sleek modern space or do you want it to feel rustic and cozy? If you're not sure, think about your home's current design and choose something that will blend well with your furniture and decor.
Budget
Prices for stone vary but having an idea of your budget will help narrow your options. Remember to factor the cost of fireplace installation into your budget. You might think you have the budget for a luxury stone, but when you add in the installation cost, you might have to go down to a more budget-friendly stone.
Durability
Think about how much wear and tear the fireplace stone you choose can withstand. If you have kids or pets, you might want to choose something that's scratch-resistant. Some types of natural stone can crack when exposed to heat, so they aren't ideal for fireplaces.
Fireplace Design
Consider the size, shape, and design of your fireplace when choosing a stone. Depending on the individual attributes of your fireplace, certain types of stone might be better suited than others. Consult with a professional for advice on which stone is best for your specific fireplace design.
Maintenance
When choosing your fireplace stone, think about how much maintenance you're willing to do after it's installed. Some types of stone need regular sealing or are susceptible to staining. If you're not willing to put in the work, choose something that won't need much maintenance.
Types of Stone for Your Fireplace
There are countless options for fireplace stone. Below are some of the most common types of natural stone used for fireplaces.
Granite
Granite is a popular choice for fireplace stone because it's durable and scratch-resistant. It's also able to withstand heat well, so it won't crack easily. Sealing it during installation will prevent staining, making it easy to maintain.
Granite is also known for its versatility when it comes to design. It's available in a variety of colors and patterns, so it's easy to find something you'll love. Whether your style is traditional or modern, granite is always a great choice.
Limestone
Limestone is an inexpensive option for your stone fireplace. You will need to seal it to prevent stains, but otherwise, it is very durable. You should only use it with gas or electric fireplaces, as it can't stand up to the intense heat of a wood-burning fireplace.
In terms of aesthetics, limestone isn't for everyone. It has a natural, earthy look and is only available in neutral colors, such as whites, creams, and tans. If you're going for a rustic look, limestone is a great option.
Marble
Marble is not as durable as other types of stone, but people love it for its timeless beauty. It needs a lot of maintenance, but if you do it right, it should not chip or stain easily. It also tolerates heat well, making it suitable for all types of fireplaces.
Marble is timeless and elegant and will make your space feel luxurious. It's also available in a variety of colors and patterns, making it a great choice for many design styles. But, marble is more expensive than other types of stone so it might not work for every budget.
Quartzite
Quartzite is durable, scratch-resistant, and heat-resistant. Since it's a non-porous material, it doesn't need to be sealed like granite and marble. This also makes it easy to clean.
Quartzite is available in many colors and patterns. The patterns are often less dramatic than those of granite or marble. This makes it a great choice for a clean, minimalist aesthetic.
Slate
Slate is durable, easy to clean, and heat-resistant. It has a mid-range price point, costing more than limestone but less than granite or marble. Due to its rough, uneven surface, slate is often difficult to install.
Slate is available in darker colors, including blacks, grays, greens, and reds. It has a natural, earthy appearance, making it a popular choice for rustic interiors.
Travertine
Travertine is a type of limestone, so it's also very durable. Like limestone, it needs to be sealed to prevent staining. It's also one of the more affordable types of fireplace stone.
Travertine is available in warm, neutral tones, such as beige, brown, and gold. It doesn't have bold veins or freckles like marble and granite, but it does have subtle patterns. This makes travertine a great option for modern, traditional, or rustic homes.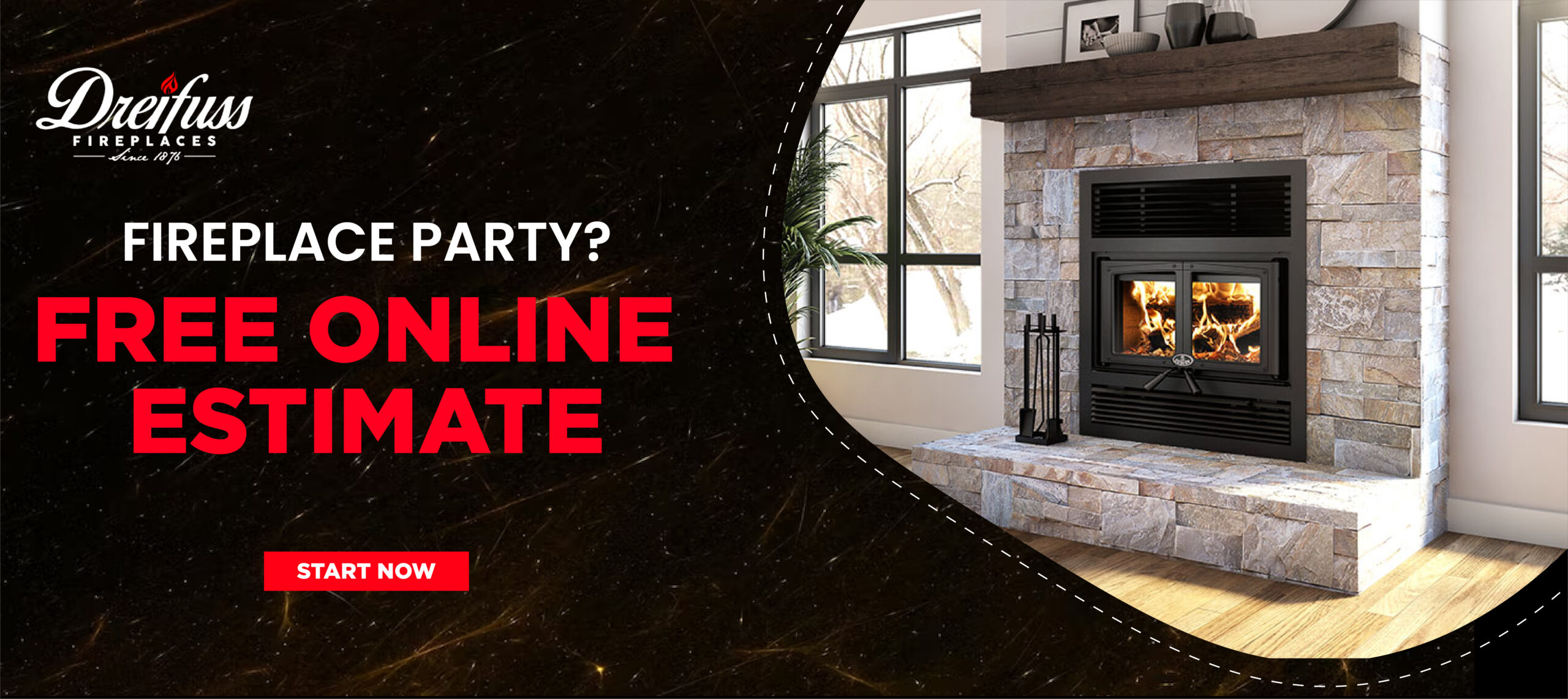 The Best Fireplace Stone for Your Home
The best fireplace stone for your home is up to you. There are a few things you should consider, such as budget, durability, and maintenance. But in the end, there is no right or wrong choice.
If you're having a hard time choosing your fireplace stone, our friendly and knowledgeable staff is here to help. Contact us or visit our showroom today!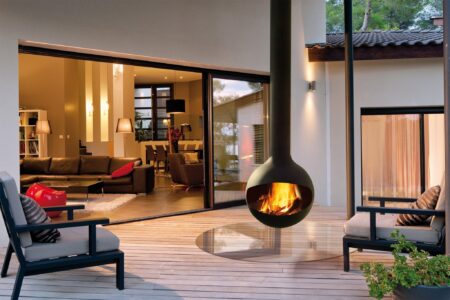 Venting a gas fireplace is crucial for proper air circulation and the removal of harmful combustion byproducts. However, not all homes are equipped with a
Read More »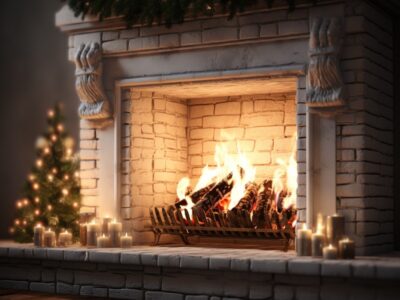 Cleaning white fireplace brick is essential to maintain its appearance and ensure the longevity of your fireplace. However, the cleaning process may vary depending on
Read More »
Looking to add a touch of elegance and warmth to your living space? Discover why a stone fireplace mantel is the perfect choice. Explore the
Read More »