Adding a fireplace to your home can add as much as $12,000 to your property value. If you're a high-end homeowner looking to upgrade your house, installing a residential fireplace is one of the best ways to give it a boost. Choosing the right hearth for your home can be challenging, but this comfortable feature is more than worth the effort. Read on to learn which fireplace is the best option for those who want a cozy space to relax at the end of a long day.
Wood Fireplaces
The first step toward choosing a fireplace is understanding the three main types of fireplaces for home interiors. Wood, gas, and electric options all have their unique benefits. Wood-burning fireplaces are a traditional and nostalgic option.
Their smell, crackle, and appearance are beautiful. Many consider their charm to be well worth the ashes that they produce.
Additionally, wood is a highly renewable resource. Gas and electricity harm the environment when used in large quantities. Wood is something that grows naturally, so the resource can be replenished.
The main disadvantage of wood fireplaces is the ashes that they produce. You will need to clean them up after using your hearth. Sparks can also fly out of them and damage flooring, but this shouldn't be a problem if the fireplace is properly installed.
Gas Fireplaces
Gas fireplaces solve the problem of ashes and sparks. They are completely enclosed and don't need any wood to run. This makes them the most common option for high-end luxury homes.
These options have the same heat and ambiance as a traditional wooden fireplace. They're quaint, but they also don't fill your home with smoke. Plus, they're easy to use since all you need to do to start them is flip a switch.
Their only real downside is cost. They're more expensive to install and can run up high gas bills when used frequently. However, this cost is not a significant issue for most affluent homes.
Electric Fireplaces
Electric fireplaces are the cheapest option available. While this likely doesn't matter to many people looking to install a fireplace, it's important to keep in mind.
However, the main benefit that all homeowners can enjoy is versatility.
You can easily unplug them and move them from one room to the next. This means that you can enjoy a fireplace at all of your events regardless of their location. It also can help you stage your home if you ever plan to sell it.
The main downside to an electric fireplace is that it does not provide the aesthetic or feel of a traditional alternative. It's far less cozy, and you're going to get a lot less heat. The smell isn't there and the crackle just doesn't provide the same satisfaction.
Still, it's something to think about if easy installation and use are top priorities.
Which Fireplace Is the Best for Homeowners?
The fireplace that you should get depends on your specific needs. Gas fireplaces tend to be the option that most homeowners opt for. It gives you the look and feel of a wood fireplace with none of the cleanup and hassle.
Gas fireplaces are also great for outdoor spaces like porches, patios, and decks. You don't need anxiety about sparks on wood floors, but you also can toast marshmallows and relax outside on cool summer nights.
However, if you're a traditionalist and don't mind a bit of maintenance, a wood fireplace may be the right choice for you.
Electric fireplaces aren't ideal for those who want the smell, sound, and warmth of a traditional fireplace. They do not have real flames, meaning that they are not capable of toasting marshmallows or providing warmth. Instead, they work well for rooms where you simply want something nice to look at or relax near.
They generally are reserved for those who just want something portable. They're the best choice for people who are looking to sell their homes.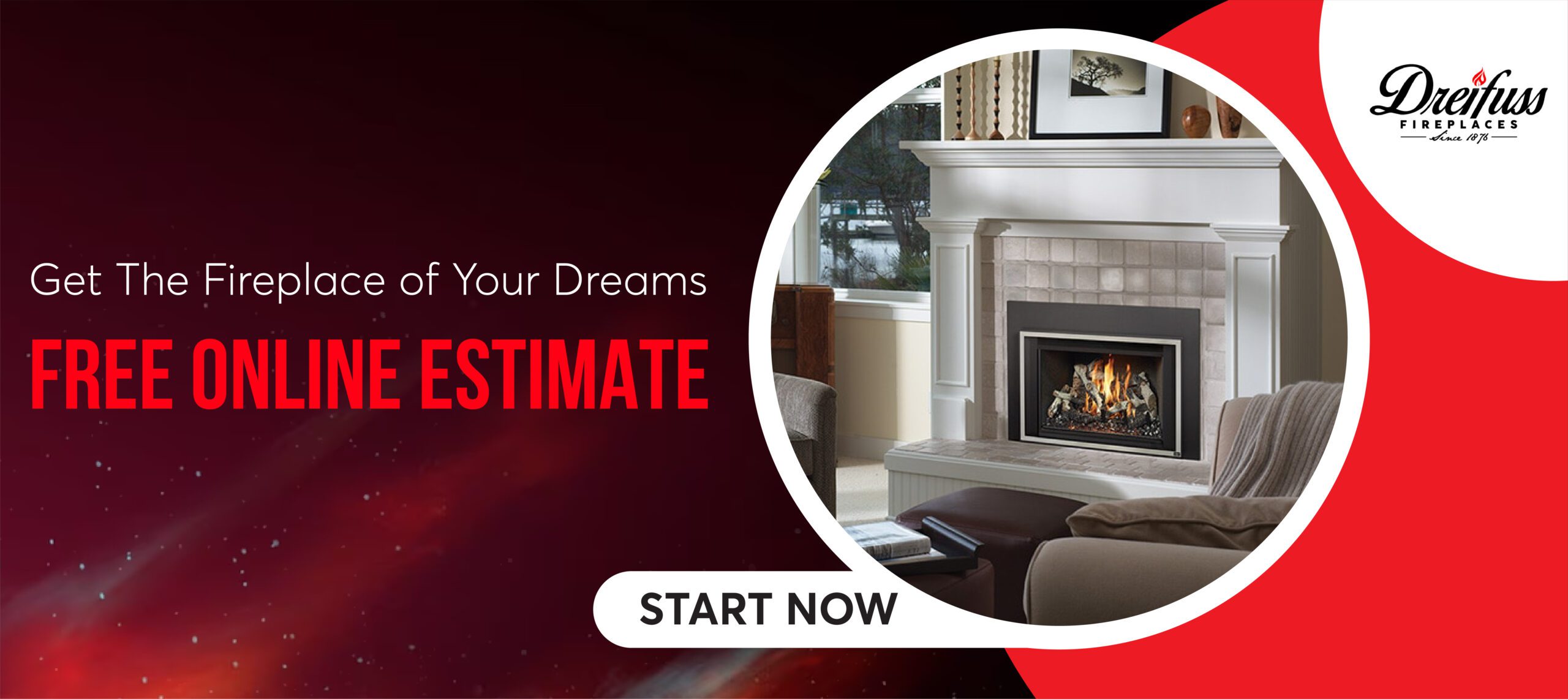 Deciding on a Style
Traditional fireplaces are those that want to recreate nostalgic memories or build new ones. They sit inside a brick mantle and crackle with exposed flames. They also tend to sit in more square or round frames rather than in long ones.
Linear fireplaces are a great choice for contemporary homes. They're usually encased in class and illuminated with bright lights. This makes the flame inviting and visible.
They're called "linear" because of their long rectangular shape. The wide flame is appealing and inviting to those looking to fill empty wall space.
Regardless of which option you choose, it's important to choose the right fireplace surround for a bit of extra flair. Brick is traditional and popular for those who want to step back to simpler times. However, granite, slate, and marble are also good choices for modern luxury homeowners.
To choose the right fireplace style, assess the space that you have. If you have a lengthy wall, a linear option will fill the white space. Traditional fireplaces are great for those looking for accents on smaller walls or in cozy living rooms.
Make sure that you do some research online and look at fireplaces in homes with similar layouts to yours. This will give you an idea of what to expect before you reach out to an expert.
Install a New Fireplace ASAP
While choosing a fireplace to make your home cozy can be a challenging task, it's a great way to boost your home's value and add a much-needed retreat. Now that you know which fireplace is the best option for your home, it's time to begin the installation process.
Dreifuss is committed to helping high-end homeowners add the best features to their home interior. Contact us to inquire about your project, discuss what you need, and get an estimate for your new fireplace.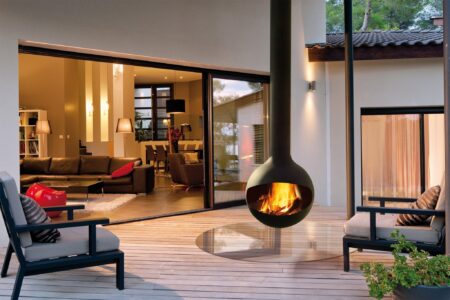 Venting a gas fireplace is crucial for proper air circulation and the removal of harmful combustion byproducts. However, not all homes are equipped with a
Read More »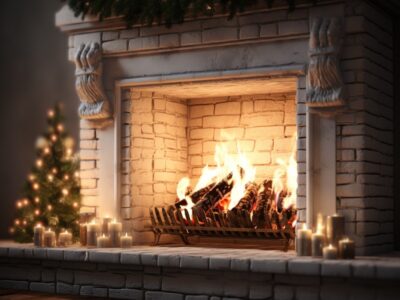 Cleaning white fireplace brick is essential to maintain its appearance and ensure the longevity of your fireplace. However, the cleaning process may vary depending on
Read More »
Looking to add a touch of elegance and warmth to your living space? Discover why a stone fireplace mantel is the perfect choice. Explore the
Read More »