It's only been about 70 years since the first wireless television remote control was invented. But today, there are remote controls that you can use to control almost everything in your home.
There are remote controls for air conditioning units and fans. There are also remote controls for garage doors and alarm systems. And now, there are even remote controls for fireplaces.
If you're going to have a custom fireplace installed in your home, you should look into investing in one that has a fireplace remote that will come with it. A remote control fireplace will be an excellent addition to your home regardless of whether you have an electric fireplace or a gas fireplace.
We're going to walk you through several of the biggest benefits of using a fireplace remote to show you why you need one in your home. Take a look at these benefits below.
Allows You to Turn a Fireplace on Without Getting Up
Is there anything more annoying than getting all cozy and comfortable on the couch only to realize that you forgot to do something like turn on your fireplace while you were still up? This won't ever be an issue again when you have a fireplace remote handy.
With a fireplace remote, you'll be able to turn your fireplace on and off as you please without leaving the comfort of your couch. Whether you want to turn your fireplace on to set the mood or turn it off when it gets too warm, you'll love being able to control it with the push of a button from anywhere in its general vicinity.
Lets You Take Control of a Fireplace's Temperature
You'll be able to do more than just turn a fireplace on and off with a fireplace remote. You'll also be able to adjust its temperature to make your home every bit as comfortable as you want it to be.
If you turn your fireplace on and it starts to get a little warmer than you might like, you can turn it down a little bit. You can also turn it up if it starts to get too chilly for you.
Whatever the case,  you'll come to appreciate the fact that you don't have to get up and sit back down every time you want to make adjustments to the heat that your fireplace is letting off. You can turn it up or down at a moment's notice without lifting more than a finger.
Gives You the Option to Set a Timer for a Fireplace
Are you someone who tends to fall asleep on the couch at night when you're kicking back and taking it easy? If so, you're probably going to want to make sure you don't accidentally leave your fireplace on when this happens.
Fortunately, you won't have to be concerned about this happening when you have a fireplace remote. Most of these remotes will give you the option to set a timer for your fireplace so that it'll turn off after a certain period of time.
This way, you won't have your gas or electric fireplace turned on for hours at a time when you're fast asleep and don't really need to have it on. Simply set the timer on our fireplace remote, and it'll take care of shutting your fireplace off later on.
Increases a Fireplace's Energy Efficiency
If you're going to have a new fireplace installed in your home, you should aim to pick out one that's going to be as energy efficient as possible. You should also look for one that comes with a fireplace remote, since this remote could help to make it even more energy efficient over time.
How will a fireplace remote help in this department? Well, it'll make it easier for you to turn your fireplace on and off as necessary. You won't leave it on for as long as you normally would when you have a remote that you can use to control it.
As we just mentioned a moment ago, you'll also be able to set a timer for your fireplace when you have a fireplace remote. It'll prevent you from keeping your fireplace turned on for long stretches of time and using up electricity or gas when you don't need to.
Each of these things will allow a fireplace remote to make your fireplace as a whole more energy efficient. This could reduce your energy bills dramatically.
Makes a Fireplace Look More Luxurious
A custom fireplace is already going to look luxurious in and of itself. But just imagine how much more luxurious it will look when you pull out a fireplace remote to go along with it.
You're going to wow everyone who comes to visit your home when they see the fireplace remote that you have to control your fireplace. It might end up being one of the coolest features that you have in your entire house.
It's just one more reason why it would be worth investing in a luxury fireplace that has a remote that comes with it. A remote control fireplace will turn into the focal point of any room and steal the show when you have guests over.
Want a Custom Fireplace With a Fireplace Remote? Contact Us
Are you interested in installing a custom fireplace in your home that can be controlled with a fireplace remote? Dreifuss Fireplaces can help you pick out the perfect luxury fireplace for your house.
We carry a wide range of electric and gas fireplaces. We would love to show you the different options we have in stock and make suggestions on which ones might be right for you.
Contact us now to get more information on our fireplace selections.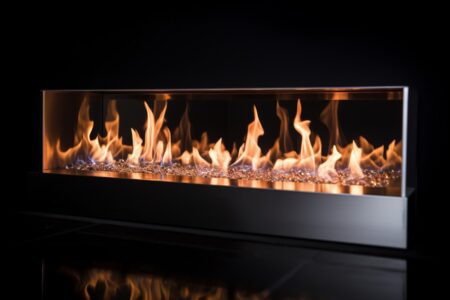 Gas fireplaces are a popular and convenient way to enjoy the warmth and coziness of a fire in your home. However, it is important to
Read More »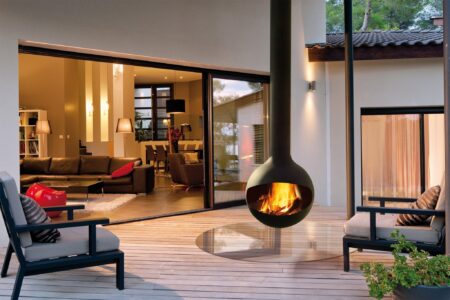 Venting a gas fireplace is crucial for proper air circulation and the removal of harmful combustion byproducts. However, not all homes are equipped with a
Read More »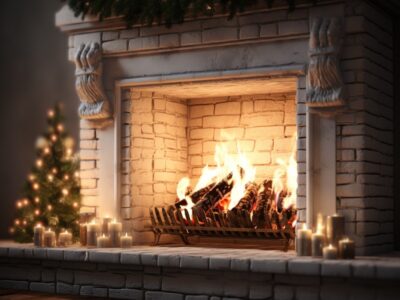 Cleaning white fireplace brick is essential to maintain its appearance and ensure the longevity of your fireplace. However, the cleaning process may vary depending on
Read More »