In 2020 the electric fireplace market was 2.14 billion USD. It's estimated to grow up to 2.77 billion by 2028 as the demand for electric fireplaces continues.
If you are thinking of getting a fireplace, what better option than a luxury electric fireplace? These fireplaces are high value and have the best appearance.
Many experts have also agreed that the home value goes up with a fireplace. This is because fireplaces are a very desirable home feature for buyers.
Keep reading to find out what luxury electric fireplace options you have to choose from.
1. Real Flame Fireplaces
Electric fireplaces are not able to create a real flame. This is because they run off of electricity, not gas or wood.
Because of this, an electric fireplace is not going to create a realistic flame. It has to be designed specifically so that the flame looks real for a more traditional appearance.
The good news is that many electric fireplaces are now being made with this feature. Their flames are much more realistic, giving you that cozy feeling.
If you are going to invest in an electric fireplace, this is something to look for. Having a realistic flame completely changes how it looks and how much you can enjoy it.
You get to enjoy all of the benefits without any of the downsides like smoke or wood.
2. Fireplace Insert
One of the most popular luxury fireplace options is electric inserts. You will find a variety of electric fireplace inserts in different styles and sizes.
Inserts are very popular because they are easy to install and look modern. An insert is like a screen that fits into a section of the wall to sit flat.
This makes a beautiful addition to any home, especially if it has more of a modern style. Every luxury home should have a fireplace insert to give it that cozy feeling.
These inserts can be used in walls, cabinets, or built-in shelving units. This luxury design doesn't take up any space, making it perfect for smaller living rooms.
It has an elegant appearance that no other electric fireplace is going to offer.
3. Three Sided Fireplace
One luxury electric fireplace you may not know about is a three-sided fireplace. This is a fireplace that doesn't just have one side with glass.
A three-sided fireplace allows you to look at the flame from three different angles. This is an elegant and high-value fireplace that is an immediate showstopper.
Because there is so much glass, this fireplace looks very sophisticated and modern. It can also go in areas where a traditional fireplace would never be able to fit.
If you are looking for a fireplace that is a key feature of your home, this is a great option.
4. Double Sided Fireplace
A fireplace that is similar to a three-sided fireplace is a double-sided fireplace. The same design applies, only this fireplace has two sections with glass.
This makes it a bit easier to place in your home, depending on the angles you are working with. It is just as beautiful and provides a perfect view of the flames.
Having two sides with glass also helps the room to feel open and spacious. The fireplace does not feel clunky and does not take up too much space in the room.
Why Buy an Electric Fireplace?
If you're adding luxury finishes to your home, you're probably considering a fireplace. But what are the benefits of an electric fireplace for your home?
After all, there are a lot of luxury home features you could invest in. The good news is that there are plenty of benefits to getting an electric fireplace.
Efficiency
An electric fireplace is a very efficient option for heating your home. It can heat a small room without requiring too much electricity.
It does not require fuel like a gas or wood-burning stove does. Most electric fireplaces also do not consume very much energy, even if they are running constantly.
This also makes them eco-friendly since they don't require fuel or produce smoke.
Low Maintenance
A huge benefit to a luxury electric fireplace is the low maintenance. This fireplace does not need to be cleaned, and you don't have to actually start the fire.
You can enjoy your fireplace with just the click of a button. The flame is not real, so you don't need a chimney, and you don't have to worry about the inside becoming dirty.
Modern Look
You aren't going to find a more modern fireplace than an electric fireplace. These fireplaces have a modern design that is suitable for any modern home.
You can also find luxury fireplace options that are even more modern looking. This is perfect for a minimal home where a traditional fireplace would stick out like a sore thumb.
Safety
Something you may not have considered is the safety aspect of an electric fireplace. These fireplaces have a much smaller risk of fire since they don't require fuel.
They are also safer to use, especially if you have small children or pets in the room.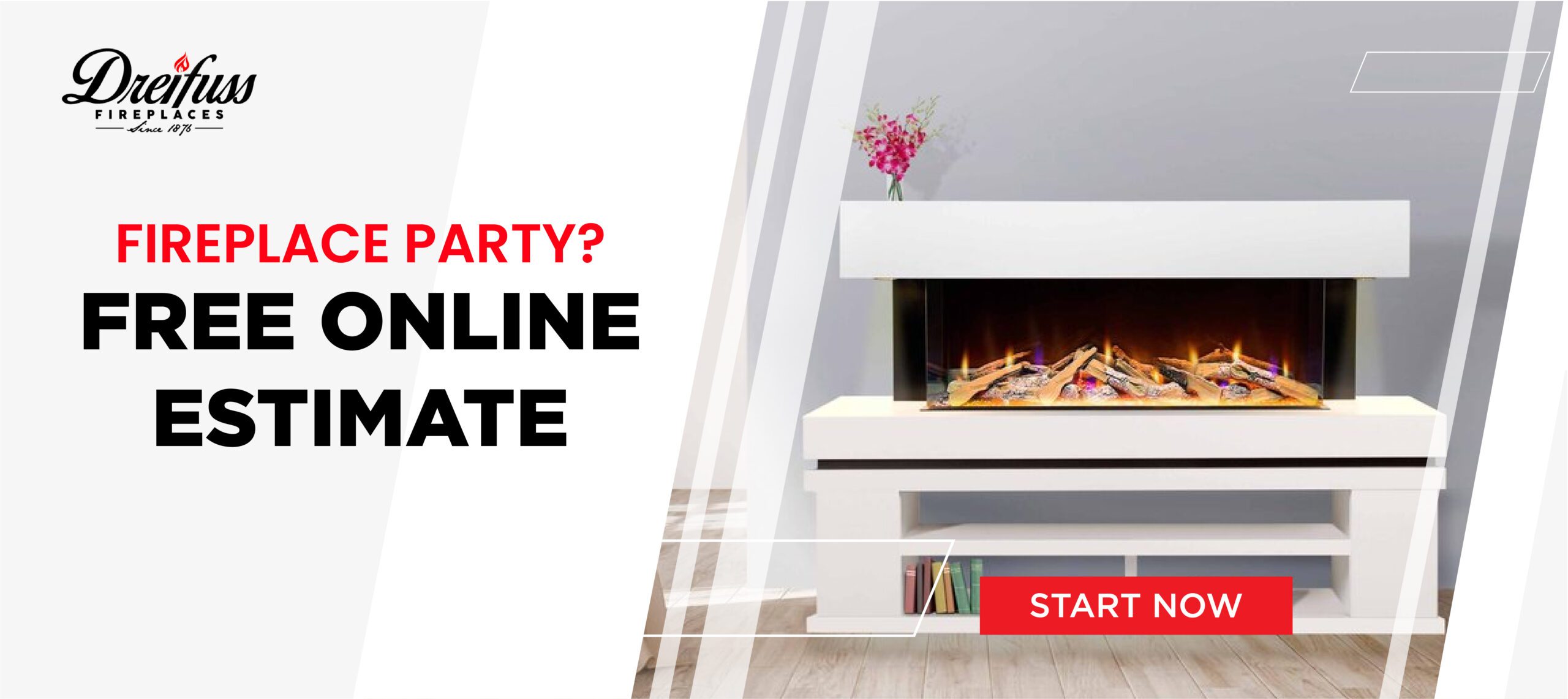 Luxury Electric Fireplace Options
If you want a luxury electric fireplace, there are several things to look for. There are a few features that you can consider that add value to your home.
You should look for things like a real flame or fireplaces that have three sides.
Do you want to buy an electric fireplace? Contact us today at Dreifuss Fireplaces for the best electric fireplace options.