In a recent study, it was reported that 70% of adults prefer to stay at home rather than go out on the weekends. Because of this statistic, many people are looking to turn their own backyard into an area for entertaining.
If you want to enhance your space with some outdoor decor, then look no further than this post. Read on to discover 7 fun ways to make your outdoor space the place to be.
1. Buy Some New Furniture
Your furniture is the first step to creating a cozy outdoor space. It is important to choose outdoor furniture that is cute and inviting, but also durable and practical.
Think of your backyard area as an extension of your indoor space. Choose furniture that is homey and comfortable for you and your guests. Couches, chairs, and tables are all necessary for a great entertainment area.
Sectional couches are a great option if you will be hosting many people. Sectionals can fit a lot of people, and you can usually rearrange them in many different ways. If you decide to switch up the look in a few months, a sectional will make it easy to do so.
Add decorative pillows and warm blankets to the furniture to create a more inviting look. You can even put a rug down to make it feel more hospitable.
2. Install Cozy Lighting
One of the best decor ideas is to install cozy lighting. You'll want to go with warm lighting options and leave the bright fluorescents behind.
One popular lighting choice for patios is to hang string lights overhead. You can choose small bulbs or big lanterns. You can also wrap string lights around trees and posts for extra lighting.
In addition to this, you can invest in fake candles or even hang a chandelier. Mix and match different types of lighting to create a more relaxed look. This allows you to have more freedom with your decor as nothing has to match perfectly.
3. Add a Fireplace
There's no better way to create coziness than to add a backyard fireplace. Outdoor fireplaces can add light and warmth to any space. Fireplaces are perfect for chilly fall nights where you need a little extra warmth.
You can install a fireplace directly into a wall, or you could build a fire pit in the middle of your space.
There are many types of outdoor fireplaces, including wood-burning, propane-burning, and more. Talk with a specialist to see which option would be best for you.
4. Install an Outdoor Kitchen
If you want to eat meals in your outdoor living space, then consider installing an outdoor kitchen. You can build a kitchen complete with things such as a stove, microwave, cabinets, pizza ovens, and more.
The average cost to build an outdoor kitchen is around $14,000. However, if you are on a budget, you can cut some corners and get it done for less. You can build a basic kitchen with essentials such as a grill, refrigerator, and counter space for only a few thousand dollars.
Outdoor kitchens eliminate the need to go back and forth from the inside of your house to the outside. You can install cabinets and other storage spaces to keep plates, silverware, and cooking utensils.
5. Include Some Greenery
No patio design is complete without greenery. Greenery will make your outdoor space feel calm and peaceful and will also remind you that you are, in fact, outdoors.
If you have a wooden wall in your backyard, you could try adding some vines to it. If not, you can consider adding potted plants or hanging planters to your space.
Some people don't want to deal with the upkeep of regular plants. If this is you, then you can opt for low-maintenance plants such as cacti, or invest in fake plants instead.
6. Consider Different Flooring
It is very important to get your guests off of the grass or an old, worn-down patio. This can be done with many different flooring options. New flooring can take your outdoor space to the next level.
Some popular options include building a wooden deck or laying down concrete. If you want a less uniform look, you can go with different colored stone tiles or panels with various types of wood.
If you want a fancier look, you can choose materials such as porcelain or laminate. If you want your space to look like an extension of the inside of your house, you can even use the same flooring material as the room that leads outdoors.
7. Build a Fence
The secret to creating a cozy outdoor space is to feel like you have ultimate privacy. This can be difficult if you have neighbors that live close to you. One way to combat this is to build a fence.
You can go with a traditional fence around the perimeter of your yard by using materials such as wood, vinyl, or metal. If you want to enclose your space even more, you could consider building tall walls around your patio. These walls also make for a great place to hang additional lighting or decor.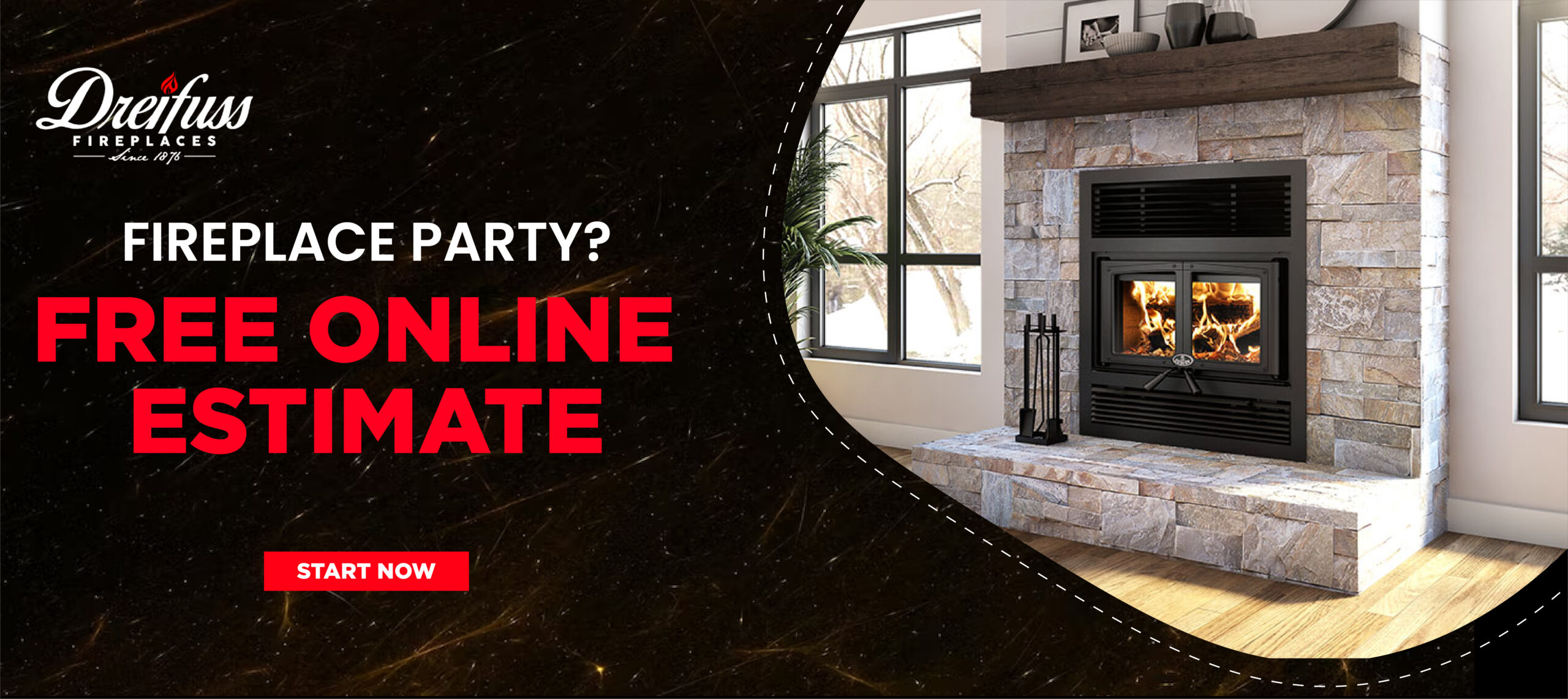 Consider These Outdoor Decor Ideas
Any one of these outdoor decor ideas can make your space perfect for entertaining friends and family. Creating a cozy and inviting outdoor space has never been easier with all of the resources we have today.
Dreifuss Fireplaces would love to take care of any of your outdoor fireplace needs. We have a wide variety of options as well as professionals who are always ready to answer any of your questions. Feel free to contact us for more information on our products or services.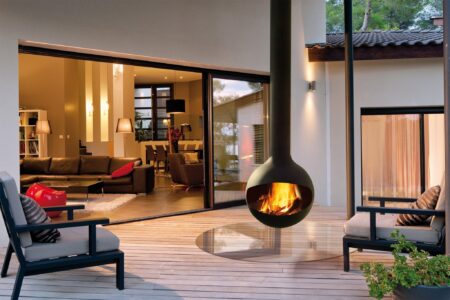 Venting a gas fireplace is crucial for proper air circulation and the removal of harmful combustion byproducts. However, not all homes are equipped with a
Read More »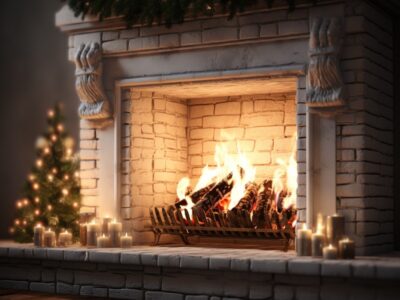 Cleaning white fireplace brick is essential to maintain its appearance and ensure the longevity of your fireplace. However, the cleaning process may vary depending on
Read More »
Looking to add a touch of elegance and warmth to your living space? Discover why a stone fireplace mantel is the perfect choice. Explore the
Read More »