In recent years, there's been real interest in increasing the value of your home by improving its aesthetics. One of the best ways to do this is with a custom fireplace.
Naturally, you'll want to enhance your new fireplace. You're in luck; there's an abundance of fireplace mantel ideas on the market right now which are both modern and versatile.
With some careful consideration, you can find a mantel that accentuates rather than distracts from the overall look of your home. You can be envisioning an intricate rustic frame built around a hearth or an elegant arched shelf hung above it.
In this article, we give you nine beautiful and inspiring ideas to help make your mantel as great as your custom design. Read on and find out how to get started on creating the perfect fireplace accent item!
Type of Mantel
Choosing the right type of mantel for your fireplace is important in defining the focal point. It's useful to know what types of mantel are on the market right now. When you're researching mantel design ideas, it's important to know what type of mantel suits your needs most.
Fireplace Mantel Surround
A fireplace mantel surround can frame the fireplace and create an elegant look that will draw attention to your space. Surroundings come in a variety of materials, from traditional carved stone to sleek metal for a more contemporary feel, and large surrounds are ideal for larger rooms with tall ceilings.
Fireplace Mantel Shelf
A fireplace mantel shelf is an understated option that adds a complementary material to the surround and works well with minimalist spaces. Wood is the most commonly used material for shelves, but stone or metal can also be used.
Choosing Your Mantel Material
There are a few things to consider when choosing the material for your mantel. Here are a list of things you should think about before you start.
What kind of material fits into your budget?
Consider the size and shape of the space, as smaller mantels may need to be made of lighter materials
What color and texture works with your room?
Are you adding additional elements such as shelves or lighting?
Check for safety regulations and ensure that the material is safe and compliant

9 Fireplace Mantel Ideas
Here are 9 great mantel styles you can incorporate into your home today. The only difficulty will be choosing which one to go for.
1. Go Vintage
For an unmistakably vintage appeal, adorn your mantel with bronze items such as mirrors and bowls of varying sizes. To finish the look, add some lush greenery and stylish accessories, such as a hat, smaller wooden boxes, or some framed photos for extra flair. This combination will create a timeless yet classy feel to your fireplace design.
2. Warm and Welcoming
Make your home feel extra cozy with a warm and welcoming stunning mantel design. Keep the mantel style clean and simple, but add items such as framed artwork that your children have done, a couple of bold plants, and statement ornaments.
3. Bring on the Entertainment
For those who like their entertainment with a side of style, adding a good quality flat-screen TV to your mantel is an excellent option. The focal point is already your custom fire at floor level, so create a whole focal wall and add a touch of visual interest without sacrificing comfort or convenience or taking up extra space in your room.
4. Clean and Modern
Achieve a modern look with clean lines and chic touches. Achieve a picture-perfect mantel by adding some art and gold accents to your sleek West Hollywood home. Balance the design of the room by matching the colors with the rest of the space's palette.
5. Rustic Refinement
Create a gorgeous rustic look by using a mix of exposed brick and plenty of wonderfully aged wood. To make the mantel even more eye-catching, add some thoughtful accents such as an antique clock, a basket, and a vase.
6. Go Boho
Opt for a simple boho mantel decor in your home. Install a chunk wooden floating shelf and decorative accessories to a minimum. A few thoughtfully placed trinkets like a small stack of books, a vase, or a candle will tie the space together and add personality.
Keep colors in tune with the rest of your room for a cohesive look.
7. Scandinavian Vibes
Looking for a cozy but minimalistic mantelpiece? Achieve it with this Scandinavian-inspired decor! Start by grabbing some favorite books from your shelves to create an easy and budget-friendly display. If you have a backyard, incorporate branches and greenery for more dimension—change up the height, width, and depth of your pieces to add interest.
8. Mirror It
A mirror above the mantel can do wonders for your space—it creates an illusion of bigger size as it reflects natural light. Choose one with some character, such as one with a stunning brass frame to accent your fireplace. Complete the look with a mini lamp and a vase of fresh greenery.
9. Embrace Utility
If you're working with a smaller space, try embracing the idea of "less is more." If you have a studio apartment, utilize the small space by mounting a TV above her fireplace.
Keep the mantel decorations minimalistic, only choosing to display a lamp and plant. Use neutral colors to add more light and create the illusion of a bigger space.
10. Create a Gallery Wall
Hanging or leaning artwork above a mantel is an easy way to add style and personality to your space. Why not take it up a notch and layer together several of your favorite prints? Create a modern display with different pieces.
For best results, vary the size and finish of your frames while keeping one common thread.
Need More Advice on Choosing Your Fireplace Mantel?
Finding the perfect fireplace mantel is all about striking a balance between form and function. Whether you opt for something ornate, minimalistic, rustic, or classic, it's important to pick an option that complements your overall design vision and meets your practical needs. Fortunately, there are plenty of materials, styles, and accents available
If you're looking for help choosing the perfect fireplace mantel, partner with Dreifuss Fireplaces. With over 100 years of experience, our team can help you find a mantel that meets your needs and complements your overall design vision. Contact us today to discuss your fireplace mantel ideas with the team.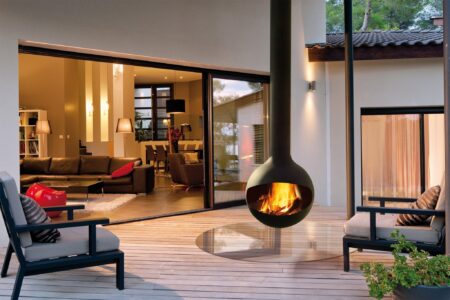 Venting a gas fireplace is crucial for proper air circulation and the removal of harmful combustion byproducts. However, not all homes are equipped with a
Read More »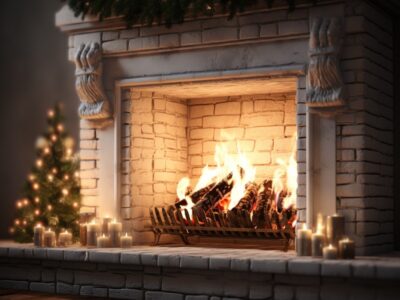 Cleaning white fireplace brick is essential to maintain its appearance and ensure the longevity of your fireplace. However, the cleaning process may vary depending on
Read More »
Looking to add a touch of elegance and warmth to your living space? Discover why a stone fireplace mantel is the perfect choice. Explore the
Read More »