It is estimated that fire was discovered over two million years ago, changing humanity in many ways. It remains the heart of many different settings and can become the heart of your home. One of the best ways to reap the benefits of this wise element is with a home fireplace.
A fireplace is a perfect way to have a fire in your home safely. And nowadays, there are a wealth of options available to you can find the ideal option for your needs. Read on to learn more about the benefits of fireplaces and why every home needs one.
Energy Efficiency
One of the top benefits of fireplaces is their energy efficiency. Energy bills are estimated to continue to increase, with your home's energy efficiency being more critical than ever.
The good news is that fireplaces can provide the heat you need without putting a strain on your energy bills. You can choose options such as a wood-burning fire or electric fire, which can help lower heating costs, especially during winter.
A fireplace can also be more eco-friendly, especially if you pick an eco-friendly fireplace option or one that can spread the heat around the home from your existing ductwork. Using fireplaces means you are also not using fossil fuels, and you can find a sustainable wood supplier.
Energy Independence
Another reason why homes should consider fireplaces is because of energy independence. You can have your own heating source and determine how much you pay when you use it.
For some people, this is a step towards energy independence from utility companies, especially if they have consistent access to firewood.
Fit Your Home Aesthetic
Your custom fireplace installation can complement your current home design or completely change the aesthetic, depending on your preferences. For example, you can install a fireplace with a traditional design to be the centerpiece of your living room, with materials such as brick or metal.
Or, you can get a linear or custom fireplace to blend into your current home design. You also have the choice of a wood, gas, or electric fireplace, so you can choose the best option for your home. You can also make use of your fireplace mantle to complement the aesthetic of your home.
You can also choose an outdoor fireplace if that is more suitable for your home design. Outdoor fireplaces are a popular trend, and for a good reason, as they allow you to use your outdoor space no matter the season.
A Cozy Atmosphere
A fire immediately creates a welcoming and cozy atmosphere in your home. You can fully relax and embrace the idea of coziness or even the Danish concept of "hygge." Hygge is all about enjoying a warm atmosphere and enjoying the simple things in life we sometimes forget, such as gathering together around a fire.
A fireplace installation will encourage you to spend time in your living space and enjoy its warmth. It can help you unwind after long days and move from racing thoughts back to your heart.
Stay Comfortable All Year
When you purchase a fireplace, you are purchasing year-round comfort. You do not have to worry about depriving yourself of heat or switching on the heating during the summer months. Instead, gather around your fireplace and create warmth whenever you need it.
You do not have to worry when there are power cuts or rising utility bills because you have your own heating source. You can also instantly warm your home once the fire is going instead of waiting for the central heating to kick in. Cast aside worries about staying warm during extreme weather conditions or during cool spring nights with your own fireplace.
Entertain Guests
One of the top reasons why you should have a home fireplace is because it is perfect for entertaining guests. A new fireplace creates a welcoming atmosphere for guests as soon as they arrive at your home.
You can also choose particular wood scents, such as cedar, which can set the perfect atmosphere for entertaining. Fireplaces are the perfect place to gather over certain holidays too, such as over the festive season in December. Having a fireplace in your home means you can easily host, with the leading entertainer arranged: the fire.
Increase Property Value with a Home Fireplace
Studies have found that fireplaces can raise the value of your home, with some figures estimating up to $12,000. So a fireplace is also a long-term investment that can appeal to potential buyers if you decide to sell your home.
Your home will not only be in-demand but possibly sell for more thanks to your home fireplace.
Easy Fireplace Installation and Maintenance
If you pick a reputable fireplace provider and pick the right fireplace for your home, you will have a roaring fire before you know it. Fireplace installation times depend on the type of fireplace you decide to install; however, installation techniques are more efficient than ever.
Plus, maintenance is also smooth if you follow maintenance recommendations. These include cleaning the fireplace's interior and removing any build-ups, such as soot build-ups. You can also schedule regular maintenance inspections with professionals, so you can use your fireplace all year without issue.
The Heart of the Home
Fireplaces have long been the center of communities and homes. Many homes still have the fire in the kitchen but have forgotten the value a fireplace can bring into their lives.
A home fireplace becomes the heart of your home, being a space to gather together and find comfort.
Discover the Benefits of Fireplaces
There are many reasons why all homes should have a home fireplace, but owning a fireplace is the best way to discover all the benefits for yourself. If you are considering home improvements, are struggling with heating your home, or feel like something is missing, it is time to look into fireplace installation.
Dreifuss Fireplaces is based in Philadelphia, PA, and has been in business since 1876. We help customers find their perfect home fireplace. Contact us today to get started with a free estimate.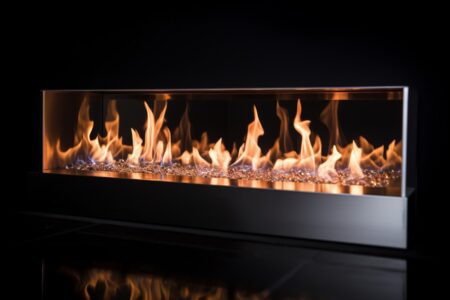 Gas fireplaces are a popular and convenient way to enjoy the warmth and coziness of a fire in your home. However, it is important to
Read More »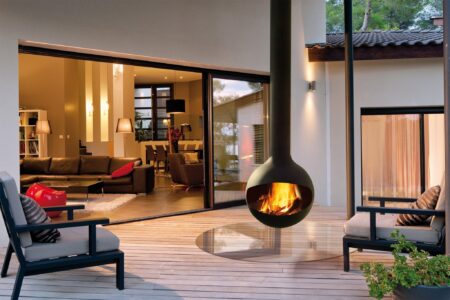 Venting a gas fireplace is crucial for proper air circulation and the removal of harmful combustion byproducts. However, not all homes are equipped with a
Read More »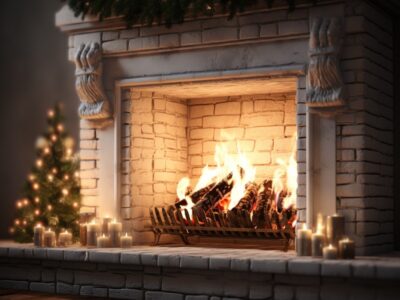 Cleaning white fireplace brick is essential to maintain its appearance and ensure the longevity of your fireplace. However, the cleaning process may vary depending on
Read More »