In 2021, Pennsylvania was the sixth-biggest money earner in the US for outdoor recreation and took ninth place for earnings derived from camping.
So, if you're one of the millions of Philadelphians who love spending time outdoors, you already know a portable fire pit is vital to this experience.
The best part is that portable fire pits also double as instant outdoor fireplaces for relaxing at home. Whether you're a fan of camping or prefer to spend your leisure time at home, an outdoor fire pit can boost your leisure-time enjoyment. 
Keep reading to discover why a portable fire pit might suit your needs, and find out more about the best ones available.
Benefits of Portable Fire Pits
Before we get started, let's take a look at why you should use a portable fire pit in your outdoor space. Portable fireplaces deliver all the relaxing benefits of a permanent outdoor fireplace, and then some.
If you're renting your current residence, an outdoor fire pit makes sense as an option for entertaining guests and spending time outdoors. You can take it with you when you move and it also doubles as a cooking device for picnics and camping.
When you have a portable fire pit, you can turn a power blackout into an occasion with an impromptu barbecue or marshmallow-roasting session. 
These added benefits also come with a much lower price tag than a built fireplace does, plus the convenience of rearranging your outdoor entertainment area to suit your needs. 
With a portable fire pit, you also enjoy the benefit of low running costs and very little maintenance. Most of them run on gas, which is an easy-to-use, safe, and clean fuel source, that burns with high efficiency.
If you can't commit to a permanent outdoor fireplace right now, you can still embrace enjoyable outdoor experiences thanks to a portable fire pit. 
The only question is which one to choose from the many excellent models available today.
Solo Stove Portable Fire Pits
Solo Stove offers two excellent stainless steel fire pit options. These are the Ranger 2.0 and the Bonfire 2.0.
The first of these tips the scales at 15 lbs with dimensions of 15 x 12.5 inches. The larger Solo Stove Ranger weighs 23.3 lbs and measures 19.5 x 14 inches. 
Both of these are easy to use, providing an almost smokeless burn to suit any occasion.
Solo Stove's Airflow technology helps superheat the air to remove sparks and smoke at the rim of the fire pit. The baseplate and ashtray help ensure a quick clean-up afterward.
Finally, these fire pits come with a handy carrying case to enhance portability, and their sleek, cylindrical design is sure to fit in with the discerning homeowner's choice of outdoor decor, too. 
INNO Stage Smokeless Fire Pit
The INNO fire pit offers the same advanced technology as Solo, at a much cheaper price. This smokeless technology offers simple operation, and the fire pit has just two components, making for easy assembly and storage.
The INNO Stage is a metal fire pit, weighing 16 lbs and measuring 15 x 12.5 inches. The carrying case enhances portability and convenient storage.
A drawback of this fireplace is that you need to use wood pellets to get it burning. These aren't included in the price and some users experience difficulty in igniting them. 
You can overcome this obstacle by using a fire starter to initiate the burn. 
Camp Chef Redwood Gas Fire Pit
This lightweight portable fire pit is super-easy to set up and measures just 19 x 19 x 13 inches.
The fire pit kit includes a carry bag, a pre-attached 5-ft hose, extendable roasting sticks, natural lava rocks to enhance flickering, and an adjustable heat-control knob. 
It burns with a clean smokeless flame and runs on propane. You can convert this fire pit to natural gas if desired.
Matchless ignition allows for easy operation, and it's the perfect size for roasting marshmallows or cooking hot dogs during your get-together. 
Project 62 Outdoor Tabletop Fire Pit
Project 62's tabletop propane fire pit is ideal for enhancing an outdoor dinner party.
It's supremely easy to assemble, lightweight, and compact, although it's a little slow to reach optimum temperature. You need a table with an umbrella hole to use this fire pit.
This small 4.5 x 10.5 x 10.5-inch fire pit weighs just 5.94 lbs.
Kingso 22-Inch Outdoor Fire Pit
As advertised, the steel alloy Kingso measures 20 x 22 x 22 inches and weighs just 12.27 lbs. It boasts a charming traditional design, which is perfect for impressing your guests, but still portable enough for beach and sports days.
The fire pit includes a screen to keep embers, ashes, and smoke under control and is well-priced for what it offers.  
Fireside Outdoor Pop-Up Fire Pit
What this fireplace lacks in good looks, it makes up for with supreme portability and performance. It collapses completely for transport and comes with a handy rectangular carry bag.
The lightweight stainless steel construction provides a sturdy base, but the steel mesh cover is a little tricky to add to the picture.
Once assembled, the fire pit emits heat from every angle to assure cozy warmth for all who gather around. When you pack it up, prepare yourself for a little messiness, but the carry bag soon gets this under control. 
Choose Your Ideal Outdoor Fire Pit Today
Portable fire pits don't add to the value of your home, but they can certainly enhance your quality of life. These handy items help increase your opportunities for outdoor entertainment, both at home and otherwise.
Are you ready to buy a portable fire pit? Now that you're familiar with the possibilities, we can help you find the perfect fire pit for you. 
Visit our showroom or reach out for assistance with a wide range of residential fireplace solutions.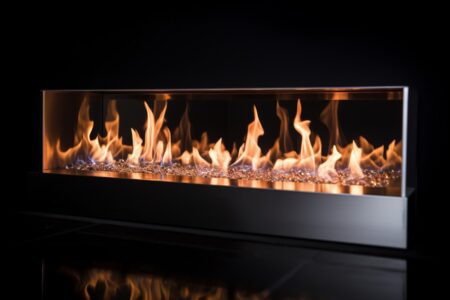 Gas fireplaces are a popular and convenient way to enjoy the warmth and coziness of a fire in your home. However, it is important to
Read More »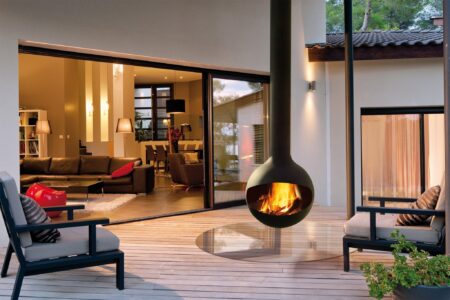 Venting a gas fireplace is crucial for proper air circulation and the removal of harmful combustion byproducts. However, not all homes are equipped with a
Read More »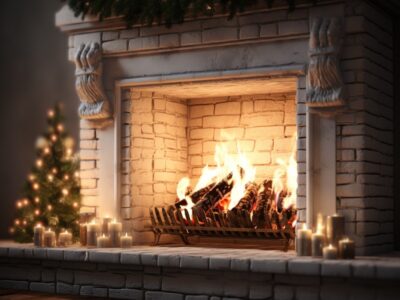 Cleaning white fireplace brick is essential to maintain its appearance and ensure the longevity of your fireplace. However, the cleaning process may vary depending on
Read More »