Sustainable houses are becoming more popular today thanks to climate change. 90% of homebuyers will choose an energy-efficient home to benefit from the lower energy costs. There are several ways you can make a home more energy efficient; it all depends on your budget. Popular energy-efficient upgrades include heating, cooling, doors, windows, siding, and lighting. Investing in a linear fireplace is one of the best ways to become more energy-efficient.
Keep reading if this has piqued your interest and you want to learn more. Here's everything you need to know about linear fireplaces.
What Are Linear Fireplaces?
Linear fireplaces are also referred to as modern or contemporary-style fireplaces. They're rectangular, and you can recess them into a wall in your home. This rectangular shape allows a panoramic view of the flames, which you can accentuate by choosing crushed glass or reflective accents.
Linear fireplaces can be installed both inside and outside of the home. For example, your fireplace installation can occur in the living room or an outside undercover BBQ.
When proceeding with a linear fireplace installation, you can recess it into almost any building material or install it between two rooms. When you have it nestled in a conjoining wall, both rooms can benefit from the panoramic view and the heat of the flames. This feature works great for an indoor-outdoor wall.
You can choose from several styles of linear fireplaces, making them a versatile option when building or upgrading your home. When selecting your linear fireplace, you should look for the following features:
A choice in length (typically 3 to 21 feet)
Safe-touch glass
A range of bed materials (e.g., crushed glass, wood logs, stone, etc.)
Zero-tolerance (allows TVs and such to be placed closer than traditional fireplaces)
Benefits of a Linear Fireplace
Now that you know what linear fireplaces are, consider them for your next home upgrade. Let's assist you in making that decision by listing the benefits you gain from a linear fireplace installation.
Easy to Use
One of the primary benefits you gain from a linear fireplace upgrade is they are super easy to use. You can typically start linear fireplaces using the thermostat, a remote control, or a wall switch. Starting the flame is as easy as turning them off, which you can do instantly.
Low-Maintenance and Cost-Effective
Because linear fireplaces run on gas, they're more cost-effective than traditional fireplaces, where you need to buy wood to keep it burning. A conventional fireplace will need regular maintenance and cleaning every time you use it. You will also have to schedule regular chimney cleaning to keep everything well-maintained.
Increases Home Value
Research has shown that more homebuyers are looking for homes with energy-efficient features like linear fireplaces. You can increase your home's overall value. These upgrades mean a better selling price should you list your home on the market.
Improves Home Aesthetic
There are so many styles of linear fireplaces to choose from; there is something for every aesthetic. For example, installing a linear fireplace can make a room cozier, changing the ambiance instantly. A linear fireplace will immediately fit into your home's aesthetic if your decor style is more modern.
Energy Efficient
Finally, linear fireplaces are more energy efficient, which can significantly affect your energy bills. For example, you can zone-heat your room by turning off your central heating system and using only your linear fireplace heat. Some linear fireplaces are ventless, which, due to how they use fuel, are considered 100% efficient.
Pro Tip: Ventless linear fireplaces may not have an energy rating on them because manufacturers design them to save energy
How to Choose a Linear Fireplace
If you decide that linear fireplaces are the way forward, it's time to choose one for your home. They are an investment, so you want the ideal one for your needs. Here are some things to consider when selecting a linear fireplace:
Gas or Electricity
With linear fireplaces, you can choose between two primary fuels: gas or electricity. If you select a gas-fueled fireplace, the installer must connect it to a gas line in your home. Linear fireplaces that use electricity won't require this; however, they typically burn cooler than their gas counterparts.
Type of Vent System
Next, you have two venting options: a direct vent or a ventless one. This may already be determined by the fuel type you choose. For example, a gas linear fireplace will need a vent to safely remove the combustion gas, whereas an electric linear fireplace won't because it gives off no emissions.
Size
Another essential factor for your linear fireplace installation is size. This depends on the size and type of room you need it for. An outdoor linear fireplace may need to be larger to heat a small area. However, a linear fireplace in a bedroom can be significantly smaller.
Installation Costs
Finally, you need to know what you can and cannot afford. Knowing your budget before you start shopping means you won't overspend or purchase a fireplace that is too expensive to install or maintain. Another factor that will determine the cost is the type of fuel used, so it's best to ask the advice of the fireplace contractor you choose.
Find the Best Fireplace for Your Space
Upgrading or building energy-efficient features in your home is a worthwhile investment. Utility bills aren't getting lower, so choosing to save money should be easy. Linear fireplaces offer several benefits, such as being low maintenance, helping you save money, and improving your home's aesthetic and overall value.
You can upgrade your space today by contacting us for your free estimate. Our in-house team of knowledgeable, NFI-certified technicians and installers is waiting to install your state-of-the-art, energy efficient fireplace.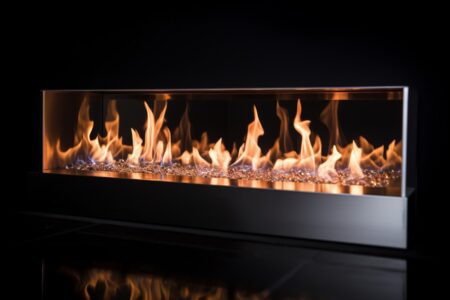 Gas fireplaces are a popular and convenient way to enjoy the warmth and coziness of a fire in your home. However, it is important to
Read More »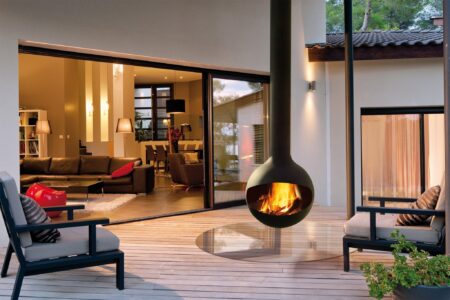 Venting a gas fireplace is crucial for proper air circulation and the removal of harmful combustion byproducts. However, not all homes are equipped with a
Read More »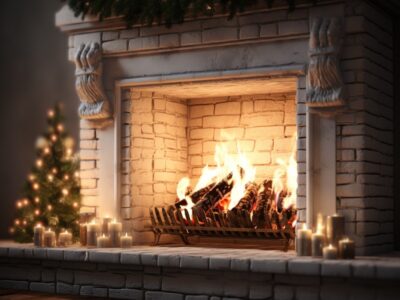 Cleaning white fireplace brick is essential to maintain its appearance and ensure the longevity of your fireplace. However, the cleaning process may vary depending on
Read More »