Since 2003, the number of home buyers who find gas fireplaces essential and desirable has risen by 11%—now at 55%. 
That means over half of homeowners want a gas fireplace in their homes, going so far as to call it crucial and fundamental. Another 48% of home buyers feel the same way about wood-burning fireplaces.
If you've landed here today, you're one of those people who enjoy the warm comfort of a fireplace. 
Perhaps you never had that opportunity. You moved into a home without a fireplace, or with one that wasn't your style so it's rarely used. 
Good news: a fireplace contractor can make all your fireplace dreams a reality. Whether you want a custom fireplace, a luxury fireplace, or something in the middle, hiring the right professional can ensure it happens.
Our guide makes the process of choosing a fireplace professional easy. Keep reading for all our hot tips.
Look for a Company With Experience Under Its Belt
Now's not the time to consider supporting a brand-new company that's learning as they go. Fireplace installation is best done by a professional fireplace designer that knows what they're doing.
There are several reasons for this.
For one, installations need to meet state and federal codes. Safety is of the utmost importance, and meeting these guidelines means the odds of an accident are virtually nonexistent. Trust is a big factor when choosing a fireplace contractor.
Another reason to go with the pros is timeliness. A company that knows what it's doing will get your project done in a timely and efficient manner. You don't want a crew of contractors coming in and out of your front door for longer than is necessary.
Finally, contractors with a reputable history of installation likely work with the best fireplace manufacturers. The benefits of these relationships trickle down to you. Some of the many high-quality manufacturers include Dimplex, Monessen, and Regency—and they don't partner with just anybody.
Hire a Fireplace Contractor That Provides Several Options
Another factor to consider when hiring a professional is the number of choices they give you. 
This can mean the difference between a bespoke fireplace perfectly tailored to your needs, space, and room, versus a run-of-the-mill fireplace that your neighbors have the exact same version of in their living room.
Some examples of your options should include:
Traditional—the wood-burning variety known and loved for centuries, including a hearth made from brick, stone, or metal
Power vent—a gas fireplace you can place almost anywhere thanks to its adaptable vents
Linear—rectangular-shaped fireplaces, typically built in the wall, that offer a sleek, modern feel to any room
Wood-burning (no chimney required)
Gas log—to give the appearance of a wood-burning fireplace without the clean-up
Customizable options, including glass fireplaces, ethanol, electric, and outdoor
Which option is right for you?
That depends on a variety of factors, including style, budget, and installation area. The point is you should be able to approve something you truly love.
Providing a Free Estimate Is a Green Flag
The opposite is also true. Any company that won't provide you with a free estimate is a red flag—aka time to look elsewhere!
Depending on your scenario, the cost of your project varies significantly. 
You might have a blank wall that requires the build-out to start from square one. You could have an open fireplace that needs an insert to make it more visually appealing while still providing warmth. Or, you could have a sealed fireplace that the previous homeowners installed that you want entirely replaced. 
In other words, there's no one-price-fits-all. Don't hire a company that won't be transparent with you about rates.
Compare Reviews From Previous Clients
Reading reviews online is a fantastic way to glean information about a company you hope to hire.
What should you be looking for? This article from Indeed, while written for job seekers, highlights some tips to optimize your search that homeowners looking to hire can use, too:
Look for more recent reviews, as they're a better reflection of the company's current standing
Take negative/anonymous reviews with a grain of salt. Some people write negative reviews simply because the company is not a good fit for them personally—which might not inform your decision
Read as many reviews as possible from as many sources as possible (Google, HomeAdvisor, the company's webpage, etc.)
Compare different companies to discover the best fit for you
Look for patterns, whether positive or negative, to determine their importance in your decision-making process
Word of mouth is another way of finding reputable companies near you. Ask your neighbors, friends, and family members whose work they swear by. 
Choose an Installer That Makes You Happy
You'd be surprised how easily this piece of advice gets ignored.
At the end of the day, the company you go with should make you feel comfortable every step of the way. 
You should be able to ask questions big and small, get an honest quote, and have sound input from a professional installer. They should provide you with a project completion timeline, a list of references and testimonials, and a free estimate.
Anything less than this—an ambiguous timeline, a lack of reviews, a money-hungry attitude—deserves an automatic thanks but no thanks from you.
Sending Warm Wishes for Your Hiring Process
We hope this guide helps steer you to the best fireplace contractor near you.
Here's a hint: it all leads down to us at Dreifuss Fireplaces.
Since 1876 (yes, you read that correctly), we've been providing Pennsylvania and its surrounding areas with high-quality fireplaces. Whether you're looking for warmth, ambiance, or both, we bring the heat. We offer several different options—from traditional or linear to wood, gas, and more—as well as a free estimate to ensure you feel confident in your decision.
Visit our showroom or contact us today. We look forward to answering any questions you might have. 
Click here to get in touch.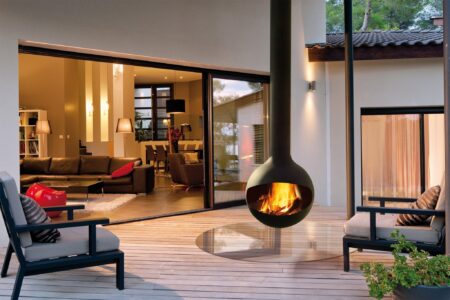 Venting a gas fireplace is crucial for proper air circulation and the removal of harmful combustion byproducts. However, not all homes are equipped with a
Read More »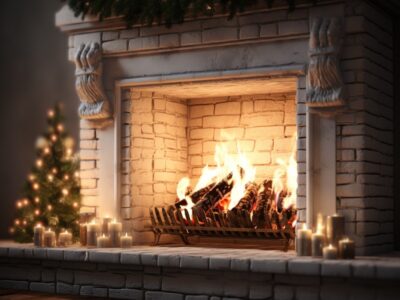 Cleaning white fireplace brick is essential to maintain its appearance and ensure the longevity of your fireplace. However, the cleaning process may vary depending on
Read More »
Looking to add a touch of elegance and warmth to your living space? Discover why a stone fireplace mantel is the perfect choice. Explore the
Read More »