A fireplace in the center of your home adds warmth, both literally and figuratively. Aside from heating your home during the cold winter months, a fireplace also creates an exceptional ambiance that gives you a sense of relaxation and contentment.
Fireplaces used to be a necessity. However, with modern HVAC systems, most homes no longer have these beautiful features.
If you have a fireplace, count yourself lucky. Of course, if you want to continue to enjoy the benefits of owning a fireplace, it means properly maintaining your system. This is why you need to find fireplace repair near me you can count on.
We're here to help you identify the best providers in your area. Keep reading for everything you need to know to hire the best fireplace repair services for your home.
Get Recommendations
If you live in a neighborhood with other people who have fireplaces, talk to your neighbors to find out more about the local fireplace repair companies. Who do they call when they need repairs or maintenance done on their fireplace?
If you're not close to your neighbors (or don't trust their opinions), talk to friends and family members to get advice. You might also be able to find valuable insight from your coworkers.
Ask About Their Available Services and Products
When trying to find fireplace repair near me, you need to identify the companies in your area that can provide you with all the services you need. Working with an all-in-one contractor will help you save time and money.
Common fireplace repair and maintenance needs include:
Chimney cleaning
Chimney repairs
Gas ignition repairs
Gas leak repairs
Glass repairs/replacement
Carbon monoxide monitor repairs and replacement
Etc.
To select the right fireplace repair company, it's also important to ensure they have the systems, parts, and equipment you want in your home.
At Dreifuss Fireplaces, we have a wide variety of products. We know that not all homeowners are looking for the same type of fireplace. Therefore, we've made it our mission to accommodate the needs of every type of homeowner and their preferences.
For example, we carry:
Traditional wood-burning fireplaces, stoves, and wood stove inserts
Traditional gas fireplaces
Linear gas fireplaces
Vent-free gas fireplaces
Direct vent fireplaces
Power-vented fireplaces
Gas log sets (vented and vent-free)
Electric fireplaces
Ethanol fireplaces
Outdoor fireplaces
Glass doors for fireplaces
And more
No matter what you're looking for, we have it. No matter what repairs you need, we can complete them.
Learn More About the Company's History and Experience
To find fireplace repair near me you can count on, do some digging to learn more about the local service providers. If you're like most homeowners, you take great pride in your home. You don't want just anyone coming in and making repairs.
Learn more about the company's history in the area. You should also find out what experience they have working on or installing fireplaces like yours.
Dreifuss Fireplaces was established in Philadelphia in 1876, making us the oldest fireplace companies in the country. With roughly 150 years of experience, we've learned how to perfect our trade while maximizing the satisfaction of our customers. We have a vast knowledge of both traditional and modern fireplaces to suit any homeowner's needs.
Find Customer Reviews Online
Earlier, we talked about getting recommendations from people you know in the community. However, you might have some trouble getting the answers you seek based on your immediate contacts.
In this case, take your search online to find the information you seek. Use google to find fireplace repair near me. Then, look into the top service providers to find their customer reviews and testimonials.
You should only work with fireplace repair services that come well-recommended by their past customers and clients. If a company has a bad reputation or a history of complaints, head in the other direction.
We also suggest looking at some of the company's past projects. For example, you can take a look at our gallery here to view some of our work first-hand.
Ask About Availability
The average American works more than eight hours a day. This leaves you just enough time to take care of chores and family obligations before chiseling out a small bit of free time for yourself at the end of the day. In other words, most people stay busy almost all of the time.
If you fall into this category, you don't have time to wait around on fireplace repair companies that are too busy to meet your needs. Instead, find fireplace repair near me that will work with your schedule for your maximum convenience.
How soon can they come out to your home? If you need repairs, how soon will they be able to begin work? How long will it take?
Get a Free Quote to Compare Costs
Smart homeowners know the importance of price comparisons. Consider your budget before hiring a fireplace repair specialist.
Reach out to the top companies on your list to get a free quote for the services you need. This might require an in-person inspection.
Then, compare and contrast their prices to evaluate your potential costs. However, don't simply choose the cheapest option. A low-cost company might not have the experience or reputation as a more expensive professional.
In this case, it's better to pay a little more for a specialist who knows how to repair fireplaces professionally and efficiently. This will give you peace of mind and may end up saving you money in the long run.
Learn About Their Warranties and Guarantees
Finally, find fireplace repair near me that offers a customer satisfaction guarantee. The company you hire should guarantee your happiness with their work. If they've done something incorrectly or poorly, what will they do to make things right?
You should also make sure every product, component, and piece of equipment they use is covered under warranty. If something fails or is defective, you shouldn't have to pay to replace it.
Are You Trying to Find Fireplace Repair Near Me?
As you can see, finding the best fireplace repair services in your area isn't too complicated. Just follow our advice to find fireplace repair near me to avoid any mistakes.
And if you're ready to get more proactive about your fireplace needs, we're here for you. Contact Dreifuss Fireplaces today to learn more about the services and products we offer. We would love to help you with whatever you need.
How often should I have my fireplace cleaned and inspected?
It's important to have your fireplace and chimney inspected and cleaned at least once a year to ensure they are in good working condition. This is especially important if you use your fireplace frequently, as the build-up of creosote and other debris can increase the risk of a chimney fire. In addition to an annual inspection, you should also have your fireplace cleaned after any major renovations or changes to your home, as well as if you notice any unusual smells or sounds coming from your fireplace.
What are the signs that my fireplace needs repairs?
There are several signs that your fireplace may need repairs. Some common indicators include:
A decrease in efficiency: if your fireplace is not burning as efficiently as it used to, it may be a sign that something is wrong. This could be due to a blocked chimney, a malfunctioning damper, or other issues.
Drafts: if you feel drafts coming from your fireplace, it could be a sign that there is something wrong with the sealing or the chimney.
Smoke: if your fireplace is producing a lot of smoke or if the smoke is not going up the chimney properly, it could be a sign of a problem.
Unusual sounds: if you hear loud popping or cracking noises coming from your fireplace, it could be a sign of damage or other issues that need to be addressed.
Can I perform DIY repairs on my fireplace?
While it might be tempting to try to handle fireplace repairs yourself, it's generally best to leave these tasks to the professionals. Fireplaces and chimneys can be complex systems, and attempting DIY repairs can be dangerous if you're not trained in proper repair techniques. In addition, any mistakes made during repairs can have serious consequences, such as increasing the risk of a chimney fire or causing further damage to your fireplace. It's always best to hire a certified and experienced professional to handle any repairs or maintenance on your fireplace.
What are the most common causes of fireplace problems?
There are many potential causes of problems with fireplaces. Some common issues include:
Creosote build-up: when wood burns, it produces a tar-like substance called creosote that can build up in the chimney. If not properly cleaned, this build-up can increase the risk of a chimney fire.
Damper problems: the damper is a metal plate that seals the fireplace when it is not in use. If the damper is not working properly, it can cause drafts or allow too much smoke into the room.
Chimney blockages: debris such as leaves, twigs, and bird nests can block the chimney, preventing proper ventilation and increasing the risk of a chimney fire.
Malfunctioning gas systems: if you have a gas fireplace, issues with the gas lines or ignition system can cause problems.
Structural damage: over time, the masonry of the fireplace or chimney can become damaged due to weather, age, or other factors. This can cause issues such as leaks or cracks.
Need Help Finding Quality Fireplace Repair Services Near You?
If you're in need of quality fireplace repair services and are wondering where to find them, consider reaching out to us! Dreifuss Fireplaces is based in Philadelphia, Dreifuss Fireplaces serves all of Pennsylvania, New Jersey, and Delaware, making it a convenient option for homeowners in the tri-state area. With over 150 years of experience, Dreifuss Fireplaces has a reputation for providing expert repairs and top-notch customer service. In addition to fireplace repairs, they also offer a wide variety of products and services, including chimney cleaning, gas inspections, glass repairs, and more. Contact Dreifuss Fireplaces today to schedule your fireplace repair and ensure your fireplace is in good working order.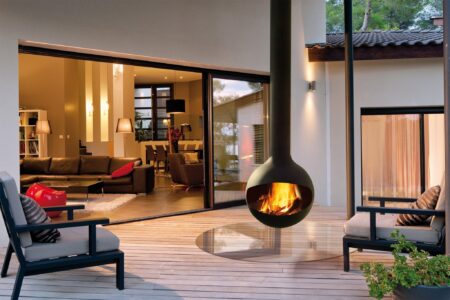 Venting a gas fireplace is crucial for proper air circulation and the removal of harmful combustion byproducts. However, not all homes are equipped with a
Read More »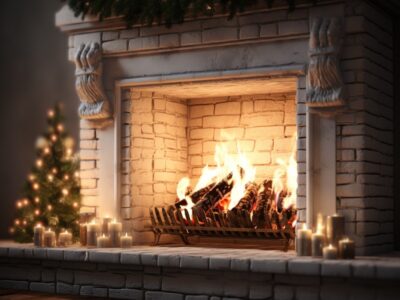 Cleaning white fireplace brick is essential to maintain its appearance and ensure the longevity of your fireplace. However, the cleaning process may vary depending on
Read More »
Looking to add a touch of elegance and warmth to your living space? Discover why a stone fireplace mantel is the perfect choice. Explore the
Read More »