In 2018, 55% of home buyers reported wanting a gas fireplace inside their homes. Perhaps you were one of those people who wished for a gas fireplace installation but didn't or couldn't have it for whatever reason.
However, you've now decided to go ahead and get your custom fireplace. You've had a house for a while now, and now you have the spare funds – nothing is stopping you from getting the luxury unit of your dreams.
Nothing except how little you know about gas fireplaces. There are plenty of things that can go wrong during the installation process. Read this and discover what pitfalls to avoid when installing your gas fireplace.
Getting Incorrectly Sized Logs
One thing you know about your future gas fireplace is that you're not burning wooden logs inside. Gas logs are a series of pipes disguised with a ceramic log cover; you probably figured that out already.
But did you know there are different-sized gas logs? Choosing the right-sized gas log matters because you could suffer ventilation issues with improperly sized ones.
Wrong logs can impact how hot your fireplace gets. There's also concern about harmful gas emissions. There are a few things you need to account for when choosing your ceramic logs:
The width of the front and back of your fireplace
The depth from the fireplace's front and rear
The fireplace's top and bottom heights in the front and rear
It's also a good idea to measure the firebox and back of your gas unit separately. The measurements are often different, so it's best not to assume you have a "one size fits all situation."
Once you have these measurements, you can better choose what logs you'll put inside the unit without venting issues or releasing harmful gasses.
Getting the Wrong Kind of Log
There are two kinds of gas logs: vented and ventless. Vented logs look pretty convincingly like a real fire. They also create carbon monoxide, so you'll need a chimney or flue to release the gas from your house.
You have to remember to open the damper every time you start a fire so the logs can adequately ventilate. Vented logs aren't as efficient as ventless logs because they allow some heat to escape your home.
Ventless logs look less natural than ventless ones, but they are more efficient. These gas logs don't create carbon monoxide, meaning you don't need a chimney or flue.
This also has the side-effect of keeping more heat in your home. Vent-free logs are also less expensive than their vented counterparts. The way your fireplace vents determines what kind of logs you'll need.
If your fireplace installation is a traditional stone or masonry, you'll need vented gas logs. A prefabricated fireplace unit will use ventless logs because they're built in a way that doesn't require a chimney or flue.
Not Using Enough Gas
Logic dictates that the bigger your fireplace is, the more fuel it needs to operate. Before you begin your gas fireplace installation, you should determine how much fuel it will need to work at peak capacity.
The owner's manual should tell you how much propane or natural gas your unit needs to heat your home suitably. If the owner's manual isn't helpful, or if you have questions, don't hesitate to contact the installer for assistance.
Forgetting About Electrical Components
Just because your custom fireplace is gas-powered doesn't mean it won't have electrical parts. You may have opted for accent lights or electric ignition.
Whatever the case, make sure you have a source of electricity running to these components. Make sure not to leave this until the last minute.
Plan to accommodate electrical parts from the beginning of the installation so everything goes smoothly. Last-minute calls to an electrical can cause delays in the installation process and incur extra charges.
Ignoring Established Clearances
It would be best to have accurate hearth space measurements to avoid installation issues. Even if the fireplace fits inside the area despite inaccurate dimensions, you may damage sensitive components.
Ignoring pre-established clearances can result in uneven heating and damage to surroundings and electronics. You can risk a house fire if there isn't enough free space around other items in your residence.
Always consult the user's manual before beginning your gas fireplace installation. It's better to have more space than you may need rather than less.
Picking Wrong Framing and Firebox Materials
The fireplace itself is made to withstand intense heat. But you need to ensure the frame, firebox, and trim won't combust when exposed to high temperatures.
You must ensure the framing and firebox materials are rated for your specific gas model. Again, the user guide is your friend. Look through it to see what materials work best with your new fireplace.
Opting For DIY Installation
Like many large home renovation projects, a gas fireplace installation is best left to the professionals. Most gas appliances must meet strict safety codes.
Professionals can ensure you and your family are safe while operating your custom fireplace. Installing your own gas fireplace is not advisable unless you have the technical know-how and certification to do so.
Handling your installation can also void the warranty on your new fireplace. You'll want that security net if anything goes wrong with the unit. A professional technician can also answer questions about your fireplace.
Call Us for Professional Gas Fireplace Installation
Getting your new fireplace can be highly technical, but ensuring the process goes as smoothly as possible is vital. Knowing what not to do can avoid inconvenience and improper installation.
If you want a team you can trust to handle your gas fireplace installation, try Dreifuss Fireplaces. We've been providing people with custom fireplaces for over a century.
If you want your installation done right, call us today! We offer free estimates.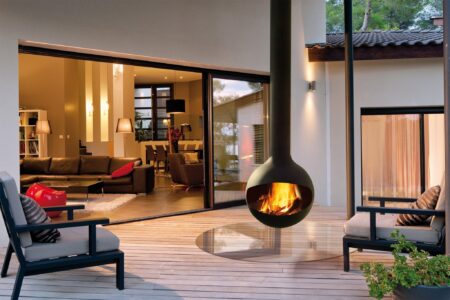 Venting a gas fireplace is crucial for proper air circulation and the removal of harmful combustion byproducts. However, not all homes are equipped with a
Read More »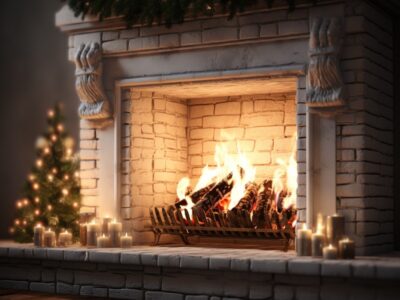 Cleaning white fireplace brick is essential to maintain its appearance and ensure the longevity of your fireplace. However, the cleaning process may vary depending on
Read More »
Looking to add a touch of elegance and warmth to your living space? Discover why a stone fireplace mantel is the perfect choice. Explore the
Read More »