Just over 40 percent of new homes built in 2018 had fireplaces included. That means there are a lot of homes that can benefit from having a custom fireplace installed.
Designing a custom fireplace for your home can be an exciting and rewarding project that will add value and comfort to your living space. 
Let's go through how to design a custom fireplace that suits your space perfectly.
Consider the Style of Your Home
Your new fireplace should complement the style and architecture of your home. If you have a traditional home, consider a fireplace with a classic design, such as a brick or stone surround. A mantlepiece with decorative moldings can also add an elegant touch.
For contemporary homes, a linear fireplace can be a great choice. You may want to consider using materials such as glass or metal to create a sleek and modern look.
Transitional homes blend traditional and contemporary styles, so a fireplace with a mix of materials and clean lines can work well. Consider using a neutral color palette with pops of color for added interest.
Linear fireplaces are one option you should consider. Linear fireplaces are a type of modern fireplace that features a long, horizontal design with a wide viewing area. They are known for their sleek and contemporary look and can be used as a focal point in any room. 
Choose the Right Materials
The materials you choose for your luxury fireplace design will have a big impact on its appearance and durability.
Popular materials for fireplace surrounds include natural stone, brick, tile, and wood. Choose materials that will blend well with your existing decor and provide the desired level of heat resistance.
Think About Energy
Energy-efficient fireplaces are a helpful choice for people who want the warmth and ambiance of a fire while also reducing their energy consumption and lowering their utility bills.
Gas fireplaces are generally more energy-efficient than wood-burning fireplaces, as they do not require the same amount of fuel to produce heat. They also do not produce as much pollution as wood-burning fireplaces.
You could consider electric fireplaces, too. These do not produce any emissions or require any fuel. This means that they are a more environmentally friendly and cost-effective option.
Determine the Size and Location
The size and location of your fireplace will depend on the layout of your home and your heating needs. Consider the size of your room and the placement of your furniture when deciding on the size and location of your fireplace.
The height of your ceiling can also affect the size of your fireplace. If you have a high ceiling, you may want to consider a taller fireplace to balance the space.
The location of your fireplace will depend on the layout of your room and your heating needs. A fireplace located on an exterior wall can provide additional heat and can serve as a focal point for your outdoor living space. If you have an open floor plan, a central fireplace can create a visual divide between living areas.
It's important to consider the clearance requirements for your fireplace. Clearances are the minimum distances required between the fireplace and combustible materials, such as walls and furniture. Make sure to consult with a professional to ensure that your fireplace meets all safety codes and requirements.
The size of your mantel and surround can also affect the size of your fireplace. A larger mantel or surround can make your fireplace appear larger, while a smaller mantel or surround can make it appear more streamlined.
Incorporate Storage and Seating
A fireplace can be more than just a source of heat; it can also serve as a focal point and gathering place in your home. Adding built-in shelves on either side of your fireplace can give storage for books, decorative items, and other essentials. You can customize the size and style of the shelves to match the design of your fireplace.
Adding a built-in bench or seating area should be on your list of custom fireplace ideas. You can use upholstered cushions or pillows for added comfort.
Incorporating hidden storage into your fireplace can be a great way to keep your space clutter-free. Consider adding drawers or cabinets below your fireplace or behind doors in your fireplace surround.
A fireplace mantel can be a great spot for displaying artwork, family photos, or other decorative items. You could even use the space above your mantel to add a TV or other electronics.
Hire a Professional
Designing and installing a custom fireplace can be a complex and technical process. It's best to hire a professional fireplace designer or contractor who can help you navigate the process and ensure that your fireplace is safe and up to code.
Do some research to find a reputable and experienced fireplace designer in your area. Look at their portfolio of past work to get an idea of their style and quality of work.
Schedule a consultation with the designer to discuss your ideas, needs, and budget. Be open to their suggestions, as they can give valuable insight and recommendations to help ensure you get the best fireplace for your home.
Discuss the timeline for the project with the designer to ensure that it aligns with your schedule and any deadlines you may have.
Start Shopping For a Custom Fireplace Today
By following these tips and working with a professional, you can design a custom fireplace that adds beauty and warmth to your home.
Are you ready to get started? Dreifuss Fireplaces can help you with all your custom fireplace needs.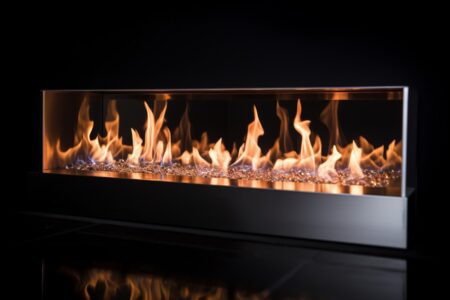 Gas fireplaces are a popular and convenient way to enjoy the warmth and coziness of a fire in your home. However, it is important to
Read More »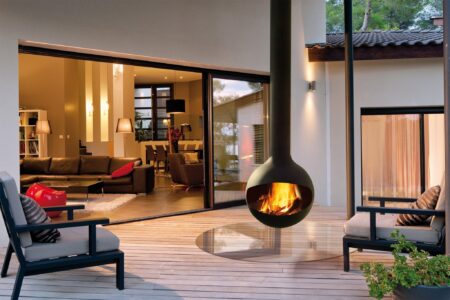 Venting a gas fireplace is crucial for proper air circulation and the removal of harmful combustion byproducts. However, not all homes are equipped with a
Read More »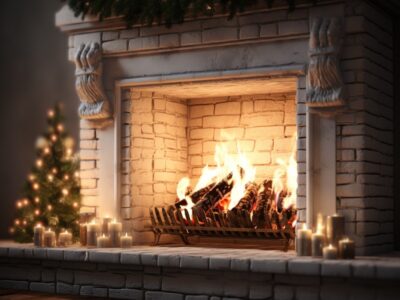 Cleaning white fireplace brick is essential to maintain its appearance and ensure the longevity of your fireplace. However, the cleaning process may vary depending on
Read More »