Home heating hearths account for a more than $9 billion industry worldwide. A fireplace is one of the most popular types of hearths that people invest in.
Part of the reason that the fireplace industry is booming is that the technology has grown by leaps and bounds. If you have one in your home that has been around for several years, you must  update and modernize it to today's standards.
A retrofit for a direct vent fireplace is one of the most important steps you can take. Here's what you need to know.
What Does it Mean to Retrofit a Fireplace?
Retrofitting a fireplace means taking the current infrastructure and installing new technology and fixtures. One popular retrofit involves taking a traditional wood-burning fireplace and installing inserts that allow you to turn it into a gas, electric, or another type of model.
Homeowners take these steps for several reasons and appreciate benefits in performance as a result.
What Is a Direct Vent Fireplace?
Direct vent fireplaces are one of the most popular options for people interested in a retrofit. With that said, what's a direct vent fireplace?
This is a type of fireplace that is prefabricated and made from metal. It uses direct-vent combustion technology, which means that it doesn't require chimney ventilation like a traditional fireplace does.
What Are the Benefits of Retrofitting?
Having a fireplace in your house is something that many people appreciate. Retrofitting a direct vent fireplace will bring about plenty of benefits.
Clearing out the traditional fireplace and installing the metal components and a new ventilation system will help you more than you know. Here are some advantages that you'll appreciate:
You'll Make Your Household More Efficient
Not only is a direct vent fireplace modern and convenient – but it also heats your home more effectively.
Cities like Philadelphia experience temperatures as low as 26 degrees in the wintertime, so you'll want to have access to high-quality, efficient, home heating options.
Traditional fireplaces are iconic pieces of architecture that people appreciate for several reasons. They get lots of style points, and there's nothing quite like snuggling up next to a warm fireplace.
However, they're not the most efficient in the grand scheme of things. Traditional fireplaces score as low as -10% in efficiency performance, while retrofits get as high as 80%. You'll waste less energy with a direct vent retrofit and get more bang for your buck over the long haul.
It Makes the Fireplace Safer
Safety is also a key piece of the puzzle when making the switch to a direct vent retrofit. A traditional fireplace burns less controlled, and there's a greater risk for health hazards from breathing noxious fumes.
A retrofit insert reduces air pollutants in your home by 70%, and they're often built with safeguards to prevent fire risks.
The Retrofit Will Help You Regain Square Footage
Retrofits also take up less space. Since you're using an insert and taking away the need for chimney ventilation, you can reclaim lots of square footage in your home.
This creates space that you can repurpose for other activities and more layout options.
Handle the Retrofit Project
If you're interested in getting a direct vent retrofit, take the correct steps to make sure the project is handled correctly. You'll need help from the most skilled fireplace pros you can find.
The installation can take as little as a day or the better part of a week. Here's what you should do:
Assess the Dimensions
Start by getting precise measurements for your new fireplace. Professionals will need some key measurements, such as the height of the vents, the square footage of the room, and the angles of your framing and pipes.
After taking some measurements, the fireplace professionals will make recommendations on the type of tubing and other materials you'll need. The inner exhaust pipe will span roughly 5 inches, while the flex pipes may be as much as 10 feet long.
Once they have the layout of your property, the contractor will suggest the most efficient and feasible ventilation routing option. This can include installing ventilation straight behind the fireplace, vertically and out, and through your roof or other clearances. They'll also typically need to apply a protective sealant so that your ventilation materials can endure high temperatures.
Find a Quality Fireplace Professional
Next, start vetting the fireplace professionals that you'd like to hire. Check with resources like the National Fireplace Institute (NFI), and make sure to ask about their license and background.
Find out what kinds of direct vent fireplaces they specialize in. These will typically include the direct vented gas fireplace and the direct vent propane fireplace. Browse their reviews and ask people within your circle if they have professionals that they would recommend.
Gather Some Cost Quotes
Start gathering quotes for your vent fireplace work. Price bids on direct vent gas fireplaces vary by a wide margin and will depend on things like the types of materials chosen and the labor involved.
Browse some models in a fireplace showroom and get at least three different quotes before you choose a pro.
Stay on Top of Your Direct Vent Fireplace Maintenance and Repair
Finally, dedicate yourself to maintaining your direct vent gas fireplace the same way you would a traditional model. This means getting annual cleanings, keeping your carbon monoxide detectors in working condition, and getting pre-season inspections each year.
Find a company that you trust with the repairs so that you never have to worry about quality or efficiency.
Direct Vent Fireplace Retrofitting
Retrofitting a direct vent fireplace brings about rewards that you'll appreciate. The tips above will help you get started, and your next step is to find a pro that can put it together for you.
Dreifuss Fireplaces is happy to help you out with any kind of fireplace work that you're looking into. Get in touch with us on our contact form, or call us at (215)924-3500.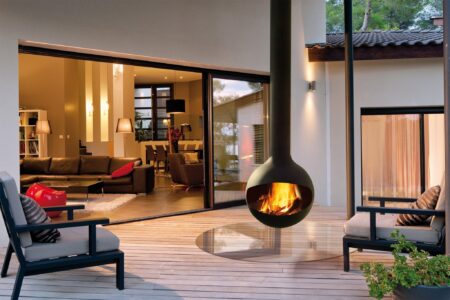 Venting a gas fireplace is crucial for proper air circulation and the removal of harmful combustion byproducts. However, not all homes are equipped with a
Read More »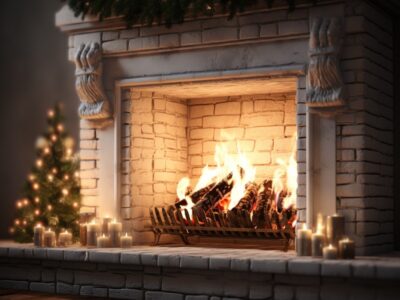 Cleaning white fireplace brick is essential to maintain its appearance and ensure the longevity of your fireplace. However, the cleaning process may vary depending on
Read More »
Looking to add a touch of elegance and warmth to your living space? Discover why a stone fireplace mantel is the perfect choice. Explore the
Read More »