It has been reported that energy efficiency is expected to grow by roughly 50% between 2020 and 2050. With this in mind, one of the best ways to make your home more efficient is by using a vent gas fireplace, but how do you choose the best gas fireplace for your home?
If you are looking for a way to heat your home while saving money and energy then a direct vent fireplace may be the perfect solution for you. There are many types of fireplaces available today, however, you need to know where to get the best ones.
Keep reading to learn more about the benefits that gas fireplaces offer and why they may be the best choice for you.
Why You Should Consider a Vent Gas Fireplace
We appreciate that not everyone is familiar with vent gas fireplaces or what they do. So we have broken down exactly why these fireplaces are becoming more popular below.
They Have Unique Features
A vent gas fireplace has some unique features that separate it from other fireplaces options that are available. This is because vent gas fireplaces are fabricated from metal and they are designed to be installed in a wooden frame.
They also don't need to be supported because they can vent from out of the wall. This helps to create a different look and way of functioning than other fireplaces.
They Come in a Variety of Styles and Looks
However, because these types of fireplaces are more unique, it also means that they come in a wide variety of different styles and looks.
The first thing you should do when you are looking for a vent gas fireplace is to choose a look that you like. This means that you should gather together a wide range of different vent gas fireplaces so you can see which ones you are most interested in.
You should also compare different fireplaces to see which ones will offer you the features that you like. Many gas-vented fireplaces have a wide range of features for you to choose from.
The Benefits of a Vent Gas Fireplace
As we've mentioned before, there are lots of advantages to having a vent gas fireplace in your home. While we have gone over some of the top benefits below these are only a few of the overall benefits.
Efficiency
One of the most significant benefits of vent gas fireplaces is the fact that they are more efficient than many other fireplaces. There are a few key reasons for this.
One of the reasons for this is that these fireplaces have a better burn. This is because they burn at a higher temperature. Another reason is that these fireplaces don't have any external ventilation so all of the fuel needs to be burnt cleanly, therefore increasing the overall energy efficiency of the fireplace.
Flexible Insertion Options
Another benefit to these fireplaces is that there are many ways to insert them. This is because vent gas fireplaces are small and generally don't require a foundation or any sort of additional setup features, they can easily fit into different places.
This makes these fireplaces more popular with homeowners as they can have them in different areas of their homes. It also gives them an extra advantage over other fireplaces that require more complex fireplace insertions.
They Are Safer
Fireplaces can be dangerous and when using them you must manage any risks. One problem that often comes up is pets and children going near fireplaces and potentially getting injured.
However, vent gas fireplaces are a much safer option and can significantly reduce the likelihood of any sort of injury occurring. This is because there is a barrier separating the flames from the external room so that people and objects are unable to come into contact with them.

Our Top Recommendation
While there are lots of great fireplaces available today, our top vent gas fireplace choice is the Empire Boulevard Vent Free Fireplace. It is a 60-inch fireplace so it does take up some space. However, it comes with a programmable LED system that allows you to change colors.
The flame is also protected by an ocean of crushed glass and it comes with a thermostat remote control so that you can change temperature settings from the touch of a button.
Overall the Empire Boulevard Vent Free fireplace is a great choice for any home and it offers some amazing features.
Where to Get More High-Quality Fireplaces
When getting a new fireplace, you need to make sure that you get it from a company that you know you can trust. This is because vent gas fireplaces can be quite expensive and it's important that you get a high-standard fireplace that will last for a long time.
While it can seem like it's hard to find the right gas fireplace from the right company there are some great choices out there.
While we can't recommend every fireplace company out there, we can recommend our company at Dreifuss Fireplaces. We have a wide range of high-standard fireplaces that are available.
If you would like to see more of the fireplaces that we have, then why not view our products today.
Choose a Vent Gas Fireplace Today
Getting the right vent gas fireplace is all about knowing what style and features you like. If you would like to find the perfect fireplace for your home then we have lots of top-of-the-range fireplaces for you to choose from at Dreifuss Fireplaces.
To learn more about all of our options or for some help finding your perfect fireplace, contact us today.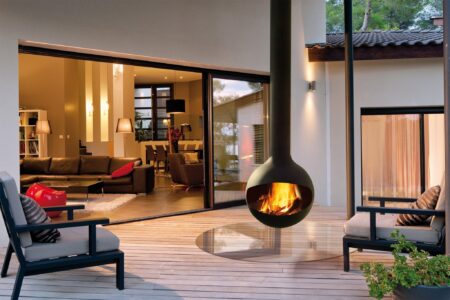 Venting a gas fireplace is crucial for proper air circulation and the removal of harmful combustion byproducts. However, not all homes are equipped with a
Read More »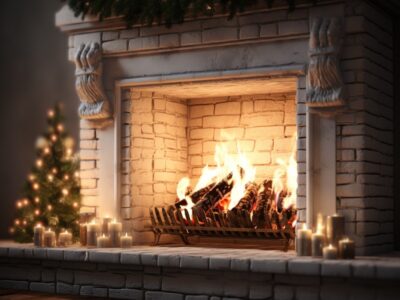 Cleaning white fireplace brick is essential to maintain its appearance and ensure the longevity of your fireplace. However, the cleaning process may vary depending on
Read More »
Looking to add a touch of elegance and warmth to your living space? Discover why a stone fireplace mantel is the perfect choice. Explore the
Read More »