There are hundreds of romantic dinner ideas that you can plan around a fireplace at home.
Having a fireplace at home is the best way to set the mood in the evenings. This is why so many romantic restaurants have fireplaces in them. There's just something about a fireplace that creates a warm, soft, comfortable environment for you and your partner.
While dinner by the fireplace is always a great idea, there are more romantic ideas that you can use for a date night at home. These ideas can help create a warm environment so you can make memories with your partner in the comfort of your home.
Do you need some inspiration for your next date night? Here's a quick look at how to use your fireplace for the perfect night in.
Planning a Date Night at Home
When it comes to planning a date night at home, there are tons of options that you can choose from. The possibilities are endless, from planning a dinner to catching up with a glass of wine.
Being at home can help create a more comfortable, inviting atmosphere so you and your partner can relax and enjoy the time together.
Fireplace Date Ideas
As mentioned above, there are hundreds of date night ideas that you can plan around your fireplace. Here's a quick look at some of the best ideas you should consider.
Have a Romantic Dinner
The most popular date night idea is to host a romantic dinner by the fireplace. This is one of the most romantic gestures you can make, with the fireplace setting the mood just right.
Catch Up With a Glass of Wine
There's nothing more comfortable than enjoying a glass of good wine by the fireplace. Add your partner to the mix, and you have all the ingredients for a cozy date night at home.
Watch a Romantic Movie
Romantic movies are a great idea for date nights. However, you can watch your favorite movie by the fireplace to add to the atmosphere at home. While this is best for colder evenings, a fireplace can help set the mood throughout the year.
Have a Fireplace Picnic
If a romantic dinner by the fire is too cliché, consider planning a small fireplace picnic. You can gather food, snacks, and drinks together in a lovely picnic basket. All you need is a comfortable rug to throw in front of the fire, and you're camping indoors.
Play Board Games
If you love board games, why not plan a board game night at home? You can organize a few snacks and drinks so that you and your partner can enjoy a night in.
Give Each Other a Massage
For a more sensual evening, you can plan a massage date for you and your partner in front of the fire. The fireplace can help set the mood for the entire evening and help you relax and enjoy the moment.
Spend Quality Time Together
A fireplace can bring everyone together at home. This is why it's perfect if you want to plan a lazy date night at home, with the only priority being spending quality time with each other. You can talk, cuddle, or even read a book in comfort and bliss.
Have a Wine Tasting for Two
Wine tastings can be a great way to learn about wine while bonding with the person you love. It's incredibly simple to set up, as you just need to get a few bottles of wine and maybe a cheese platter on your way home.
Hosting this mini wine tasting by the fire will allow you and your partner to talk, laugh, and enjoy the moment together.
Which Fireplace Is the Most Romantic?
When it comes to fireplaces, there are a few options that you should know about. Each fireplace is unique and offers a very different kind of experience. Here's a quick look at the most popular options and how they can help you plan the perfect date night.
Electric Fireplace
Electric fireplaces offer the warmth and comfort of a traditional fireplace in a simple, elegant way. This is because you can turn the entire fireplace on with the flick of a switch. This makes it incredibly easy to use the fireplace every day.
Electric fireplaces are not just simple; they are elegant. You can choose from hundreds of different styles, matching the rest of your room perfectly.
Wood-Burning Fireplace
Wood-burning fireplaces are the best option for those that love the rustic side of life. These more traditional fireplaces can help make you feel comfortable, cozy, and warm.
Traditional fireplaces are often the more romantic option as well.
Wood-burning fireplaces are a great way to keep your home warm and comfortable throughout the year. They are also great investments as they can help improve the value of your home.
Invest in a Fireplace for Your Home
Having a fireplace at home is more than just a way to keep your home warm. There's something special about a fireplace that helps bring everyone together. Whether you want to catch up with your partner or plan a romantic dinner, a fireplace makes date night at home incredibly special.
There are a few options when it comes to finding the perfect fireplace for your home. However, wood-burning fireplaces are often the most romantic choice. If you want to learn more about fireplaces and the fireplace installation process, contact us today.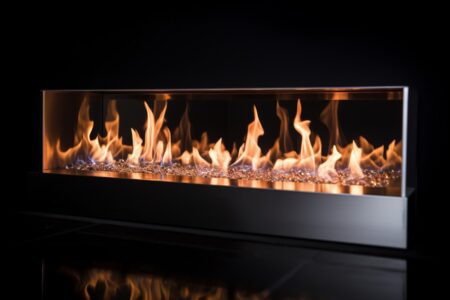 Gas fireplaces are a popular and convenient way to enjoy the warmth and coziness of a fire in your home. However, it is important to
Read More »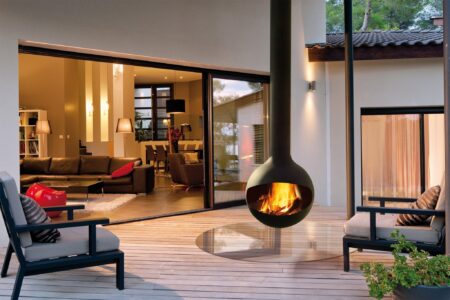 Venting a gas fireplace is crucial for proper air circulation and the removal of harmful combustion byproducts. However, not all homes are equipped with a
Read More »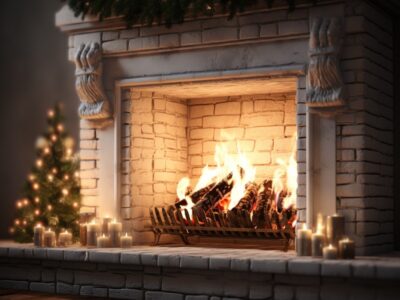 Cleaning white fireplace brick is essential to maintain its appearance and ensure the longevity of your fireplace. However, the cleaning process may vary depending on
Read More »